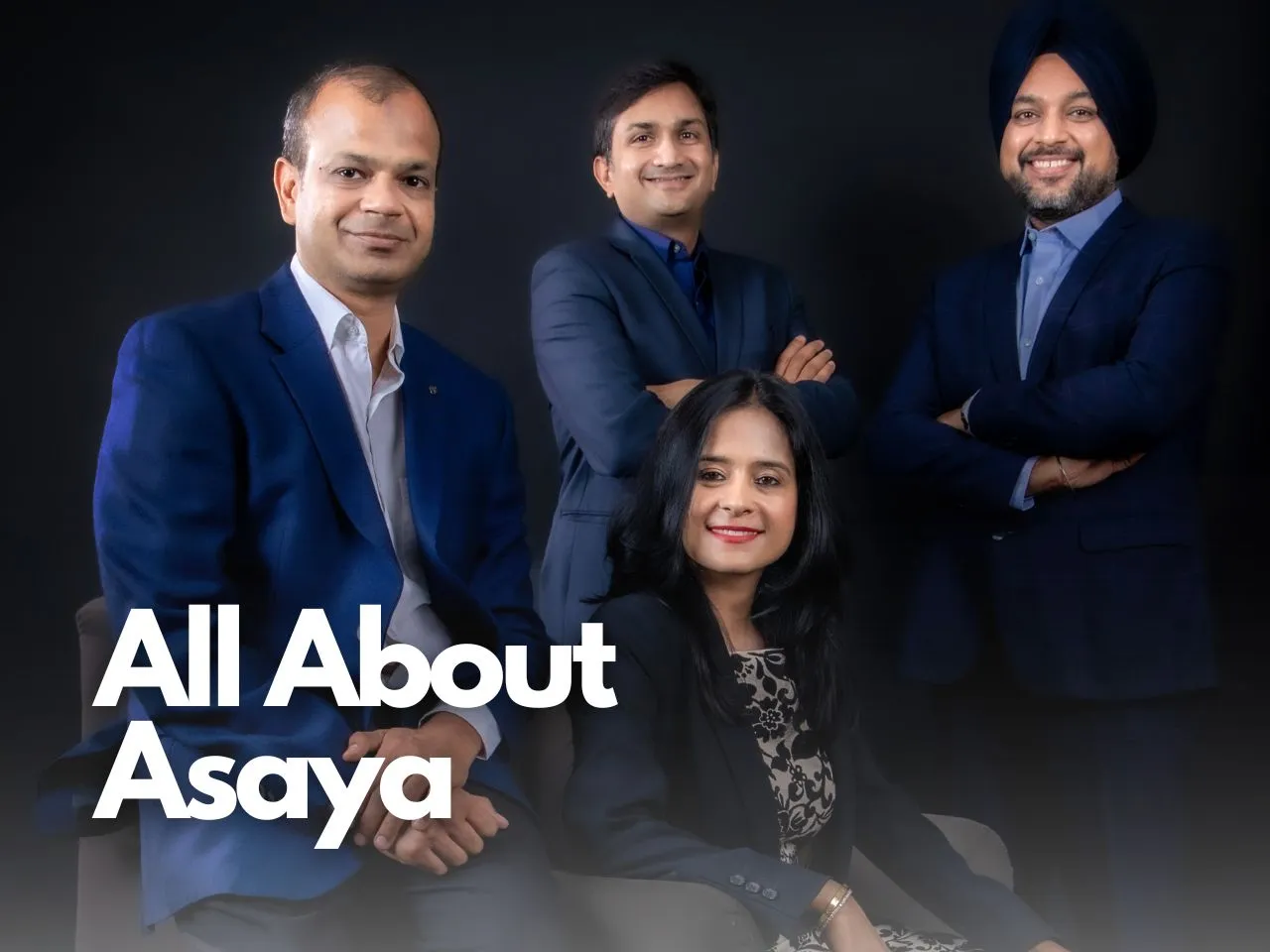 Asaya is making its debut under the visionary leadership of experienced entrepreneurs Neeraj Biyani, Vikash Singhal, Mandeep Bhatia, and Eeti Sharma. Conceptualized and formulated in Florida specifically for India's diverse melanin-rich skin tones, Asaya is offering a range of products aimed at empowering individuals with melanin-rich skin. The brand's products will be available through various platforms, including its official website, Amazon, Big Basket, JioMart, and Flipkart, with prices starting at just Rs. 449.
Challenging Beauty Norms: A Paradigm Shift in the Making
Despite approximately 85% of Indians having melanin-rich skin falling on the Fitzpatrick Scale of 3-5, only a handful of brands have catered to their unique skincare needs, largely due to a colonial mindset that values lighter skin tones. However, this narrative is gradually changing as a confident and growing segment of consumers challenges these norms. Factors such as India's rising economy, youthful demographics, and increased awareness of melanin skin types have contributed to the transformation of the skincare industry.
According to estimates, the Compound Annual Growth Rate (CAGR) for melanin-targeted skincare stands at over 70%, far outpacing the rest of the industry growing at a rate of 9-11%. Currently, melanin-rich skin products represent less than $100 million of the $6 billion skincare market in India. Nevertheless, industry forecasts predict a 20% share in the next 5-7 years. Asaya, which has already secured approximately $0.5 million in funding from angel investors and its founders, has ambitious plans to raise $1.2 million in the next 4-6 months to further cater to melanin-rich women across the country.
From Paper Boat To Skincare
Neeraj Biyani, Co-Founder of Asaya and a seasoned entrepreneur, co-founded the beloved drinks brand Paper Boat prior to venturing into the world of skincare. Biyani shared his inspiration for Asaya, stating, "Consumer brands have always fascinated me. Their ability to resonate with people on a deep emotional level and bring forth positive change is truly captivating. Asaya was inspired by personal encounters, ranging from my wife's struggle to find products for high-melanin skin to a promising young Indian swimmer being discouraged to continue in fear of tanning. These moments drove me to look closer at beauty standards here in India, and do my bit in celebrating the diversity, innate beauty, and true uniqueness of our Indian skin tones."
He emphasized the importance of perseverance in building a brand and expressed confidence in Asaya's compelling proposition, both in product quality and emotional connection. With Asaya, the founders aim to empower women and men across India to challenge outdated beauty norms and embrace the beauty of their own skin.
Two Distinct Categories for Melanin-Rich Skin
Asaya introduces a range of products under two distinct categories: "Under One Sun" and "Running Deep." "Under One Sun" by Asaya represents the sun protection category, inspired by the idea that all melanin-rich individuals are exposed to the same sun but may experience different reactions on their skin. The first product in this category is the Matte Sheer Screen, a lightweight, invisible gel-based broad-spectrum sunscreen with SPF40 PA+++. Enriched with Vitamin C and nourishing ceramides, this sunscreen preserves the skin barrier.
The "Running Deep" category focuses on hydration. The inaugural product, the Intense Moisture Gel, features a PentavitinTM formulation and is enriched with Vitamin C and natural rose extracts. This gel effectively locks in moisture and prevents further dehydration, which melanin-rich skin is prone to. Experts note that melanin-rich skin requires increased hydration due to its increased layers, making this product a crucial addition to any skincare routine.
Expert Dermatologist at the Helm of Research
Dr. Arundathi Nagaraj, a highly regarded dermatologist and aesthetic physician with over 13 years of experience, leads the research board at Asaya. She emphasizes the structural differences in melanin-rich skin compared to other skin tones, highlighting its increased sensitivity and the need for hypoallergenic care. Dr. Nagaraj stated, "At Asaya, we have tirelessly worked to ensure our formulae are melanin-first, and our products are designed for Indian skin's specific needs."
Recognizing the unique composition and needs of melanin-rich skin, Asaya's experts have dedicated extensive research to craft specialized skincare solutions tailored specifically to Indian skin tones. These solutions address common issues such as irritation, sun damage, dryness, dullness, and post-inflammatory hyperpigmentation (PIH), providing an effective and comprehensive skincare solution for melanin-rich skin.
Commitment to Quality and Sustainability
Asaya's products are crafted using the finest raw materials sourced from the USA, Europe, and Korea. They are conceptualized and created by expert dermatologists in Florida and India. The brand takes pride in its vegan and cruelty-free ethos, ensuring products are Phthalate-free, Sulphate-free, PABA-free, and made-safe. The Running Deep Intense Moisture Gel has even earned the prestigious and hard-to-obtain Toxic-Free certification from Australia. Asaya's packaging reflects its dedication to providing a clean and effortless user experience.
The name Asaya symbolizes "stepping out of the shadows," representing the brand's commitment to elevating the neglected needs of melanin-rich skin. Asaya marks a significant leap forward in inclusive skincare, ensuring that melanin-rich skin is no longer a footnote in the beauty industry.
As Asaya steps into the spotlight, it brings a ray of hope and empowerment for individuals with melanin-rich skin, inviting them to embrace their unique beauty and celebrate the skin they're in.