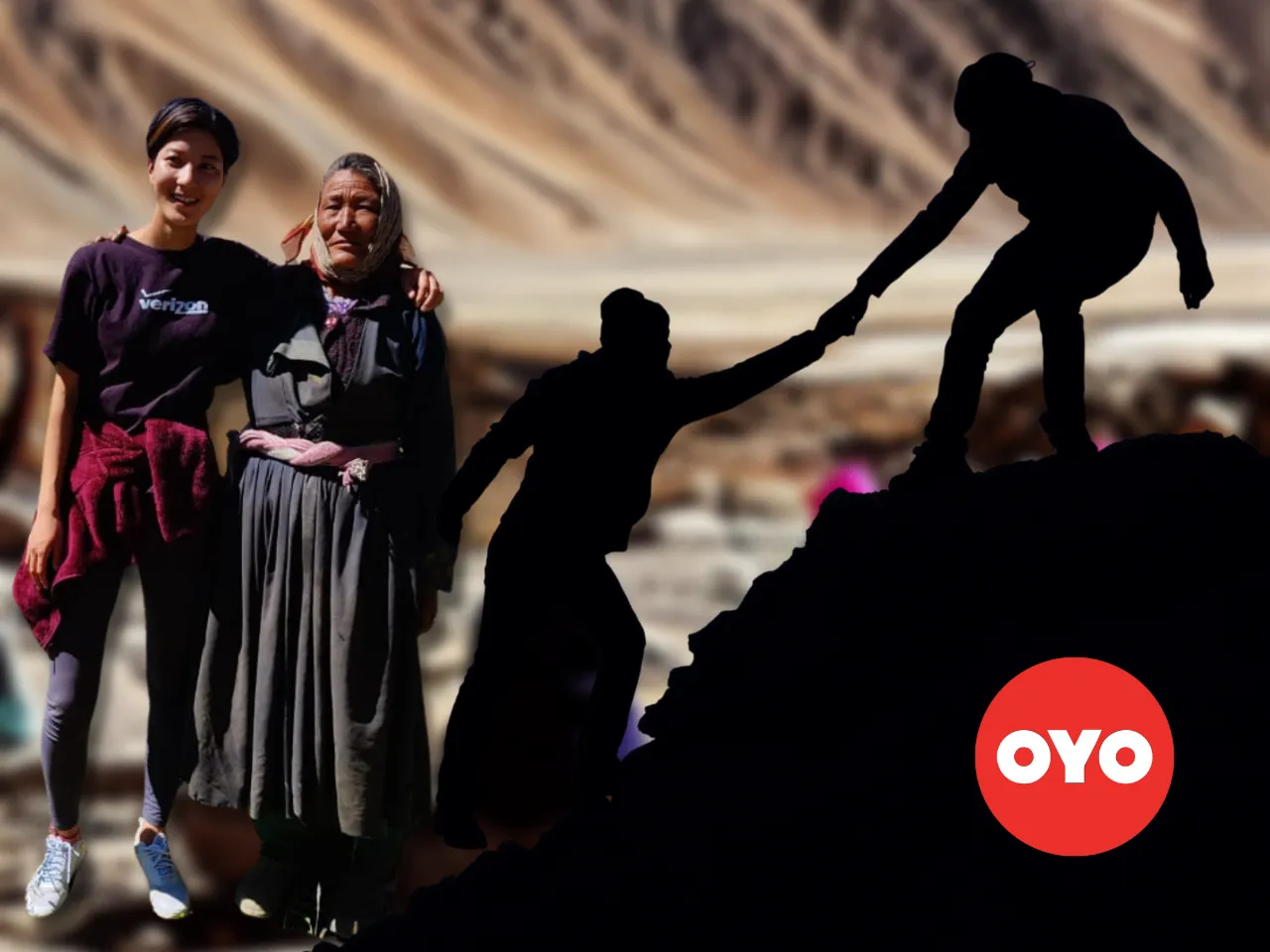 Ritesh Agarwal, the founder of hospitality giant OYO, announced that he will provide an equity-free grant of INR 5 Lakh each to four emerging startups in Ladakh through the Naropa fellowship. 
The four startups are - Siachen Naturals, Ladakh Brew, Nima Goos Goos and The Forest Collective. Agarwal believes that these four have stood out for their social impact, distinctive identity, ability to propel the growth of their communities.
The four startups were handpicked from a pool of applicants based on their innovative approach to addressing market gaps, clarity of purpose, the strength of the founding team and the robustness of their business model. 
The two organizations worked hand in hand to carefully select startups that have the potential to bring real value to the region. Agarwal's investment, an equity-free grant of INR 5 Lakh each, to these startups is just the beginning. He will also be providing regular guidance and support to the entrepreneurs to help them achieve their goals.
Agarwal, who announced this on Twitter, stated, "A new generation of entrepreneurs are putting India's hinterlands on the world map. To support them, I am pledging an equity-free grant of INR 5 lakh each to four promising start-ups from Ladakh. I will also be actively supporting and mentoring them."
"Entrepreneurship across smaller towns in India is booming, but access to capital and resources remains a persistent challenge. By sharing my journey and learnings with these budding startups, I hope to be able to encourage more grassroots entrepreneurship," reads his another tweet. 
This ground-breaking partnership is set to make a real impact on the startup ecosystem in Ladakh and is sure to be a source of inspiration for entrepreneurs across the country.
The Naropa fellowship program has announced a revolutionary initiative to invest INR 1 Cr in equity-free grants for grassroots entrepreneurs in the Ladakh region. 
This move is aimed at supporting environmentally and socially conscious founders in the Himalayan region, providing them with not only financial support but also mentorship and guidance to help them succeed.
Know the four startups!
Founded in Sept 2022, they work with the local community of Aranoo Village in the Siachen Valley to cultivate native produce which are used to make ready-to-eat soups with herbs native to the region.
Their aim is to preserve age-old culture & heritage of Chaang (Ladakhi local beer) & bring it to the masses. Founded by 2 women from Ladakh, they have sold 50 bottles so far & are awaiting a license from the authorities to ramp up their production.
The Ladakhi name for 'Sunflower'. The startup was founded by a group of 4 Ladakhi women, who sell premium variants of herbal teas like stinging nettle, buckwheat, barley and sea buckthorn. In 2022, they sold products worth INR 3 lakh.
Founded by Vani Bhatnagar & Pavan Vyas, who are working on innovative ways to eradicate pine-fueled forest fires with their in-house materials & exploring various use cases of them to manufacture wellness products like perfumes & candles.
EcoKash, a sustainable fashion startup, The Himalayan Chocolates, a premium chocolate brand, Zarin, a B2B platform, and My Pahadi Dukan, an ecommerce platform, are among the successful startups that have previously received grants from the Naropa fellowship program's initiative.