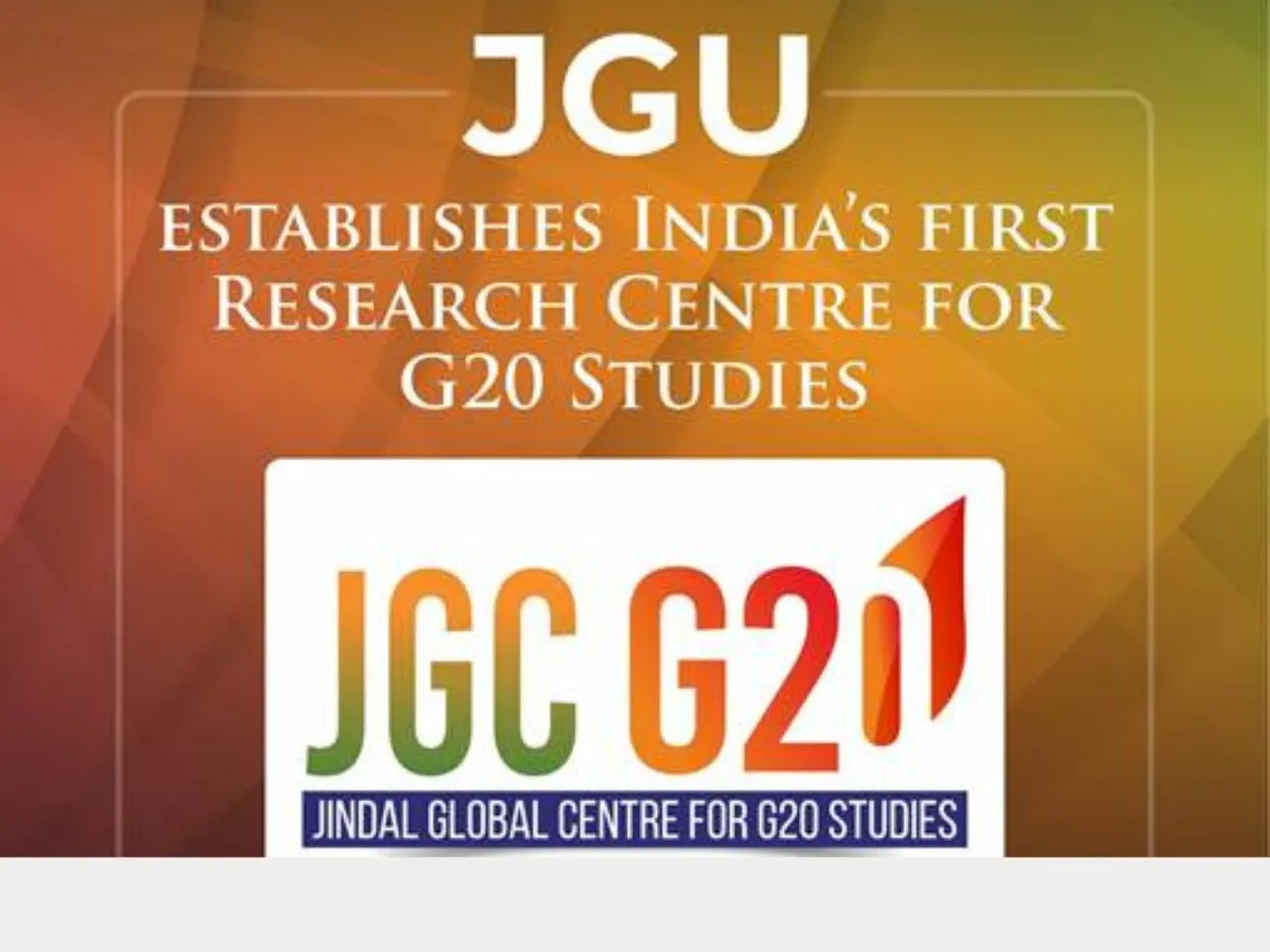 O.P. Jindal Global (Institution of Eminence Deemed to be University), also known as JGU, has announced the establishment of the Jindal Global Centre for G20 Studies, the first research center established by any Indian university to focus exclusively on research, thought leadership, and capacity building initiatives related to the G20. 
The G20 is an intergovernmental forum made up of 20 countries and the European Union, whose main objective is to address issues related to the global economy, particularly in regards to international financial stability, climate mitigation, and sustainable development.
As India assumes the Presidency of G20 from December 1, 2022, JGU sees this as an opportunity for the country to play a leadership role in promoting transformative ideas for making the institution more relevant and impactful. The Jindal Global Centre for G20 Studies (JGC4G20) will have five major objectives: to develop a vision for enabling academic institutions across the G20 region to build international collaborations, to launch new initiatives to promote G20 studies and understanding of G20 countries across other Indian higher education institutions, to organize periodic lectures, seminars, and conferences on topics relevant to India-G20 cooperation, to build and strengthen research capacities related to G20 countries within India, and to develop multisectoral training and capacity building programs in close partnership with higher education institutions in the G20.
The JGC4G20 will also focus on organizing several key events in partnership with other universities, think-tanks and government officials to promote dialogue and collaboration within the G20. These events include a Global Conference of 200 Universities from G20 countries, a G20 Ambassadors' Conclave, a Global Justice Colloquium, the World Sustainability Forum, and the Global Public Policy and Development Dialogue.
The Centre will be led by Professor (Dr.) Mohan Kumar, the former Indian Ambassador to France and the Dean of the Office of International Affairs & Global Initiatives at JGU, who will serve as the Inaugural Director of the JGC4G20. Professor (Dr.) C. Raj Kumar, the Founding Vice Chancellor of JGU, highlighted the significance of this initiative by stating that the Centre's vision is to transcend the functioning of G20 that is currently limited to the governmental organizations, politicians, and diplomats, and to democratize the process of G20 by involving the academia, private sector and civil society in the G20 process.
The JGC4G20 will serve as an important resource for the G20 countries and provide a platform for the academic and research community to engage with the G20 process and contribute to policy-making. The Centre's mission is to promote a better understanding of G20 countries, their policies and their economies, and to provide a platform for constructive dialogue and engagement among the G20 countries.