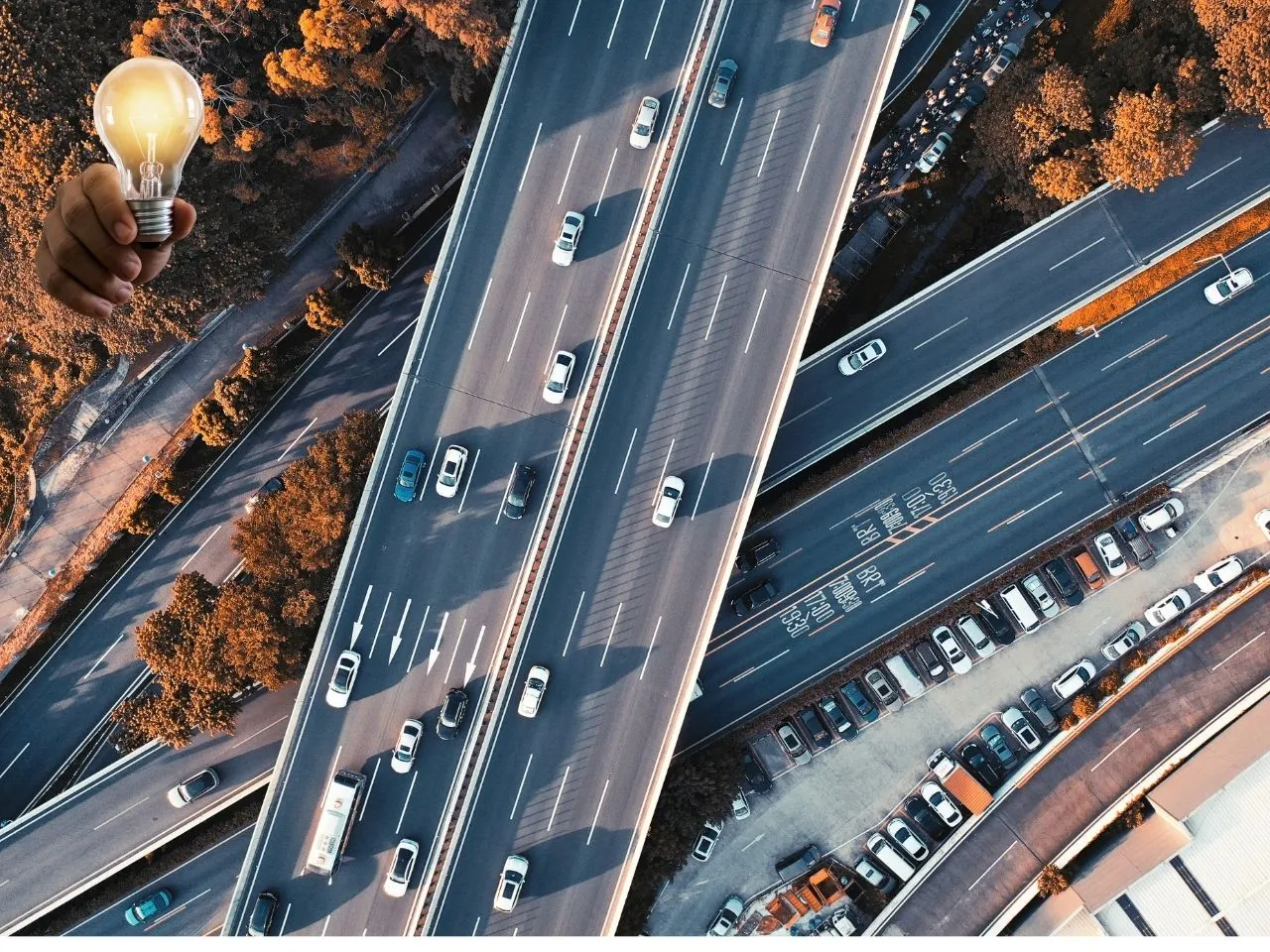 To will enhance safety and efficiency on India's National Highways through innovation and technology-driven solutions to address the increasing challenges of tolling and traffic management on the National Highways in India, a hackathon was organized. 
Indian Highways Management Company Limited (IHMCL) a company incorporated by NHAI to carry out Electronic Tolling and 'MeitY Start-up Hub' organized the Hackathon with Indian tech start-ups.
The theme of the hackathon was barrierless tolling system and Intelligent Traffic Management System (ITMS) that will enhance safety and efficiency on our National Highways.
The Hackathon invited applications from Indian tech start-ups. After a rigorous evaluation process, the jury, comprising senior officials from NHAI, MeitY, and IIT Madras, selected the top five applicants in each of the two categories.
Startups Get Seed Funding of Rs 10 Lakh Each
The shortlisted startups received a seed funding of Rs. 10 lakh each to conduct a Proof of Concept (POC) in February 2023 at various locations in Delhi NCR. The final presentations on the POC were made during a day-long event attended by the jury, NHAI officials, IHMCL, NPCI, industry experts, and budding startups.
The Hackathon provided a platform to bring together tech experts and startups to find innovative solutions that can enhance the commuting experience on national highways. This initiative aligns with NHAI's commitment to ensuring faster and safer national highways by adopting cutting-edge technology-based solutions.
Apart from this, NHAI is also implementing Advance Traffic Management System (ATMS) on national highways and expressways for managing incidents of road crashes and enforcement of speed limit and other regulations on highways. 
Earlier in the year, NHAI had said ATMS has been implemented for around 3,000 kilometer of national highways. ATMS is being installed on projects under implementation such as Delhi-Mumbai Expressway.
NHAI is also looking at leveraging GIS technology for analyzing drone videos and Network Survey Vehicle data for identifying safety issues on highways.
India's National Highways have reportedly been having poor record on road safety. The country accounts for the highest number of road fatalities globally. While non-adherence to traffic rules and reckless driving are some of the key factors behind accidents, bad road conditions and defective road construction also adds to the problem.
However, the government is continuously pushing upgradation of infrastructure including roads to improve safety and reduce travel time.
As per the report 'Basic Road Statistics in India-2018-19', India has a network of over 63, 31,757 kilometres of roads on 31.03.2019, which is the second largest in the world. There has been a consistent increase in the construction of roads under various categories during the period 1950-51 to 2018-19. 
Road transport is the dominant segment in India's transport sector and has contributed 3.06 per cent to GVA against the total transport sector contribution of 4.58 percentages for the year 2019-20, whereas the share of Railways has contributed 0.74 per cent, Air Transport 0.12 per cent and Water Transport 0.08 per cent. Road Transport also serves as the feeder to railway, shipping and air traffic.
Report also reveals that, National Highways constitutes 2.09 % of total road network in the country and the total length of National Highways. Maharashtra has the largest network of National Highways followed by Uttar Pradesh and Rajasthan.