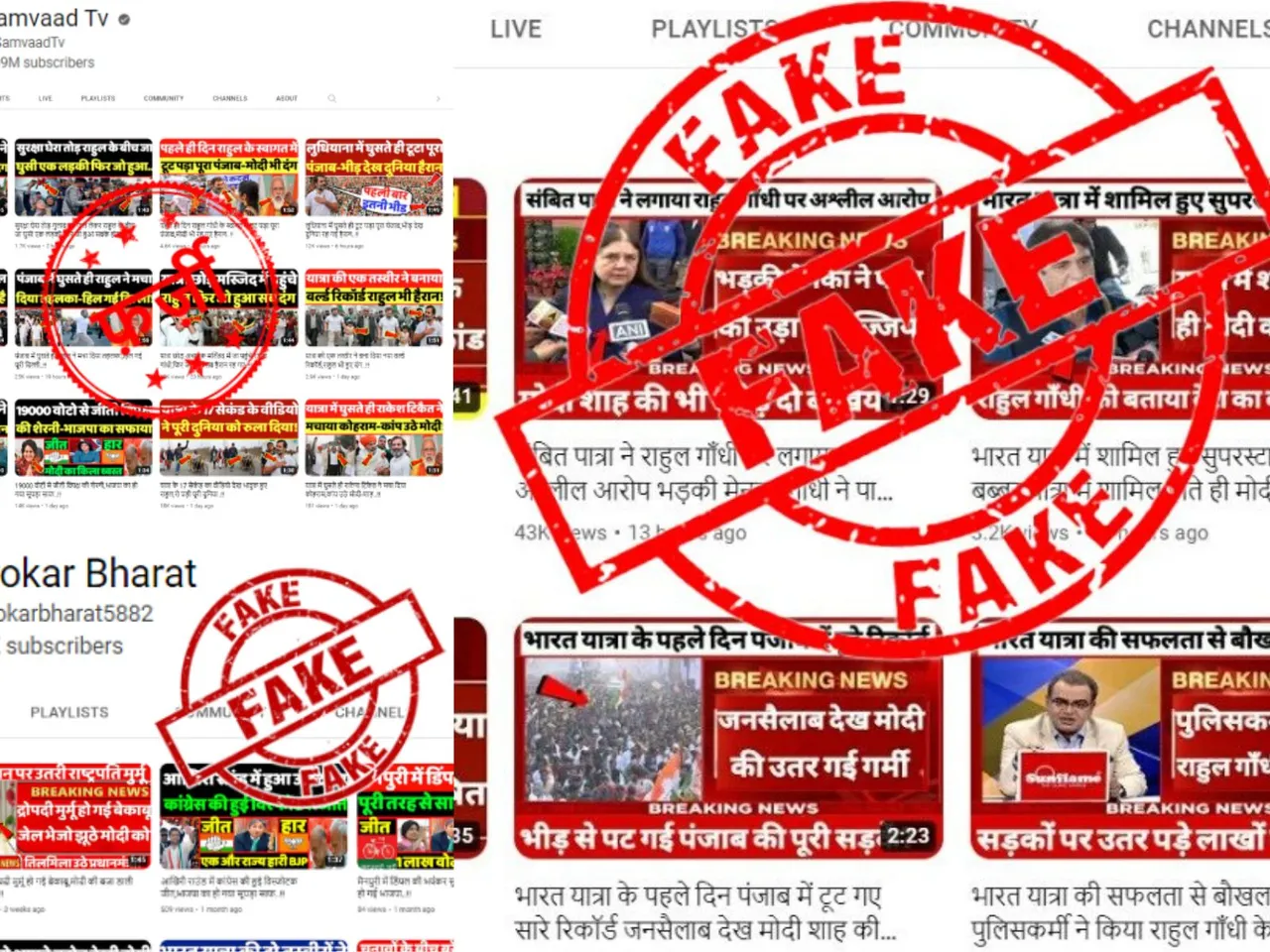 Fake news is increasingly becoming a problem in India. With the rise of social media, it has become easier for people to spread false and misleading information. Fake news is often used to manipulate public opinion, affect voting outcomes, and cause social unrest.
It can also be used to spread hate and incite violence against minority groups. The Indian government has taken steps to combat the spread of fake news and has put in place regulations to ensure information is accurate and verifiable.
Taking strict action against the increasing Fake News culture, the PIB Fact Check Unit (FCU) of the Ministry of Information & Broadcasting busted six Youtube channels which were working in a coordinated manner and spreading false information in India.
The Fact Check Unit released six separate Twitter threads having over 100 fact-checks to counter the fake news spread by these channels. This is the second such action from the Unit under the Ministry of Information and Broadcasting where entire channels have been busted.
These six Youtube channels were discovered to be part of a coordinated disinformation network, boasting nearly two million subscribers and having their videos watched over 510 million times. The six Youtube channels are - Nation Tv with 5.57 lakh subscribers and 21,09,87,523 views, Samvaad Tv with 10.9 lakh subscribers and 17,31,51,998 views, Sarokar Bharat with 21.1 thousand subscribers and 45,00,971 views, Nation 24 with 25.4 thousand subscribers and 43,37,729 views, Swarnim Bharat with 6.07 thousand subscribers and 10,13,013 views and Samvaad Samachar with 3.48 Lakh subscribers and 11,93,05,103 views. 
The YouTube channels exposed by the PIB Fact Check unit spread fake news about the elections, proceedings in the Supreme Court and Parliament of India, functioning of the Government of India, etc. Examples include false claims regarding ban on Electronic Voting Machines, and false statements attributed to senior Constitutional functionaries including the Hon'ble President of India, Hon'ble Chief Justice of India.
The channels are part of a fake news economy that thrives on monetization of fake news. The channels use fake, clickbait and sensational thumbnails and images of television news anchors of TV Channels to mislead the viewers to believe that the news was authentic and drive traffic to their channels in order to monetize the videos published by them.
This is the second such action by the MIB and PIB Fact Check Unit. In an earlier major action, on 20th December, 2022, the Unit had exposed three channels peddling fake news.