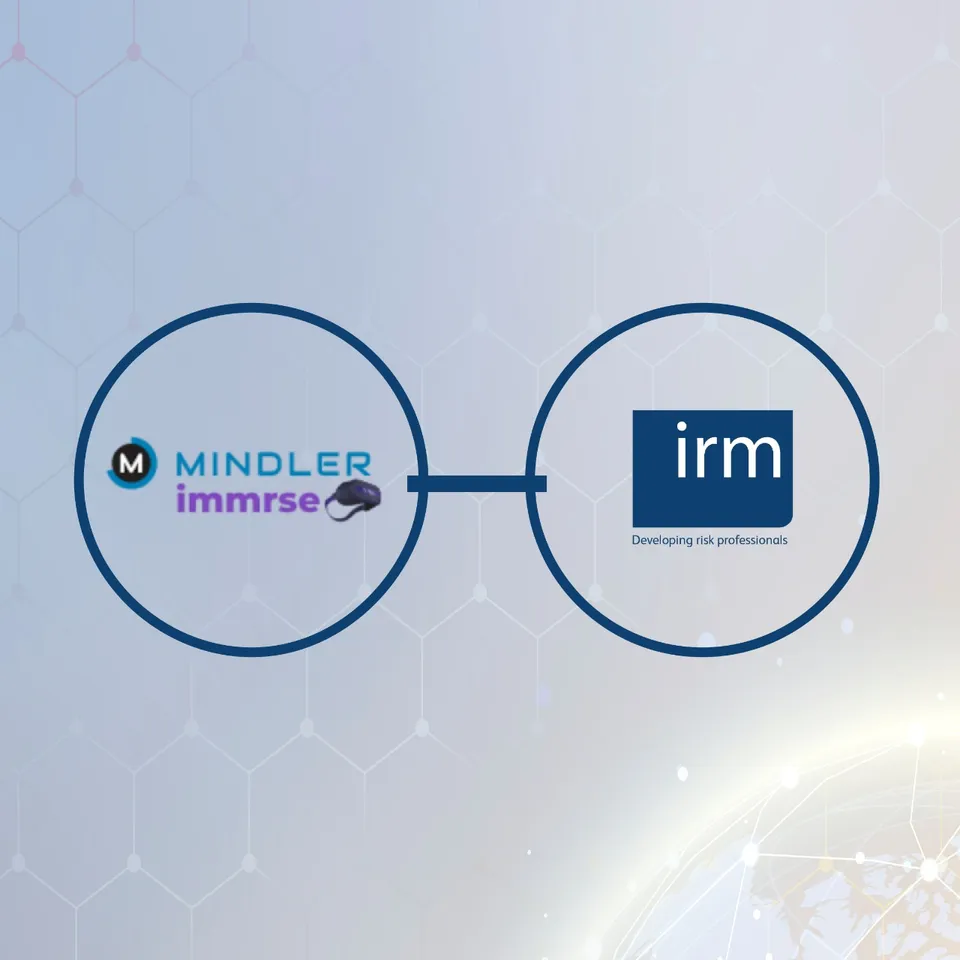 In a bid to bolster risk literacy and risk awareness among India's school students right from an early age, the Institute of Risk Management (IRM), India Affiliate, has partnered with Mindler Immrse's Virtual Internship Program (VIP) on Enterprise Risk Management.
IRM is the world's leading professional body for ERM qualifications and offers professional qualifications across 140 countries, Specially tailored for 8th to 12th graders, the VIP is an extremely affordable simulated experiential learning initiative that will give young students a glimpse into the world of ERM, helping them to understand what it means to be a certified Enterprise Risk Manager and introducing them to a career in risk management.
The world today is more complex than ever before. Fast-evolving global developments and events like the financial crisis, pandemic, war, cyber-attacks, geo-politics, linked inflation, and climate change have proven that the future is going to be challenging for both businesses and countries across the globe, including India. With Aatmanirbhar Bharat, it is also important for India's youth to be risk-intelligent and well equipped with the knowledge to solve any type of risk using problem-solving and analytical thinking skills.
The VIP will aim to create an interest in risk-thinking and urge students to consider ERM not only as a career path to becoming a Risk Manager or Chief Risk Officer but also as a must-have global skill for any job role, family business or entrepreneurial venture, as risk is universal.
The VIP will include a simulated internship with role play and experiential learning anchored by senior industry expert Mr. Rajeev Tanna who is a Certified Fellow of the IRM (Level 5) and Head of Risk Management and Compliance at Tata Consulting Engineers.
Hersh Shah, CEO of IRM India Affiliate, shared his view on the virtual internship program, "We are delighted to partner with Mindler to develop this one-of-a-kind virtual internship program. As we march towards emerging as an economic powerhouse, India is going to need a generation of capable, creative, and risk-intelligent problem solvers and crisis managers who have the acumen to develop solutions to the world's most complex problems. ERM is no longer a career but a must-have global life skill. As the leading global body for ERM examinations, we are committed to developing a generation of risk-intelligent leaders who can enhance organisational success and help build sustainable, environmentally conscious and governance-focused enterprises in a world where ESG has taken centre stage."
"ERM and risk management is also one of the fastest-growing domains with an average 30% increase in job opportunities each year. The role of the CRO has also been in demand and IRM through its 5-level certificate track (Fellowship at Level 5) has developed many qualified CROs across the globe. Furthermore, a joint report by IRM and national statutory body AICTE revealed that 96% of organisations believe that risk literacy is important for success. The IRM India Affiliate and Mindler collaboration assumes even more significance keeping these factors in mind. We hope that this VIP will contribute positively to the education ecosystem and become a platform for young school students to actively consider adding ERM as a global skill," added Shah.
Also commenting on the collaboration, Mindler's Pratham Sutaria, Head of Mindler Immrse and New Initiatives, said, "Mindler has been at the forefront in helping students make the right career choices. In the past six years, we have helped 2.5 million students find the right career path. The Virtual Internship Program has 36 career options and now, we have added the ERM program. The program is very much in line with the National Education Policy (NEP) 2020. We are delighted to collaborate with the leading global body for ERM qualifications for this program. We want to create an eco-system where students get opportunities to understand how different careers function. This program provides an opportunity to enter a simulated world and try ERM as a career option. We are positive that this collaboration will benefit millions of students."
(Disclaimer: TICE News did not write this content. The brand's agency or company has sent press release).