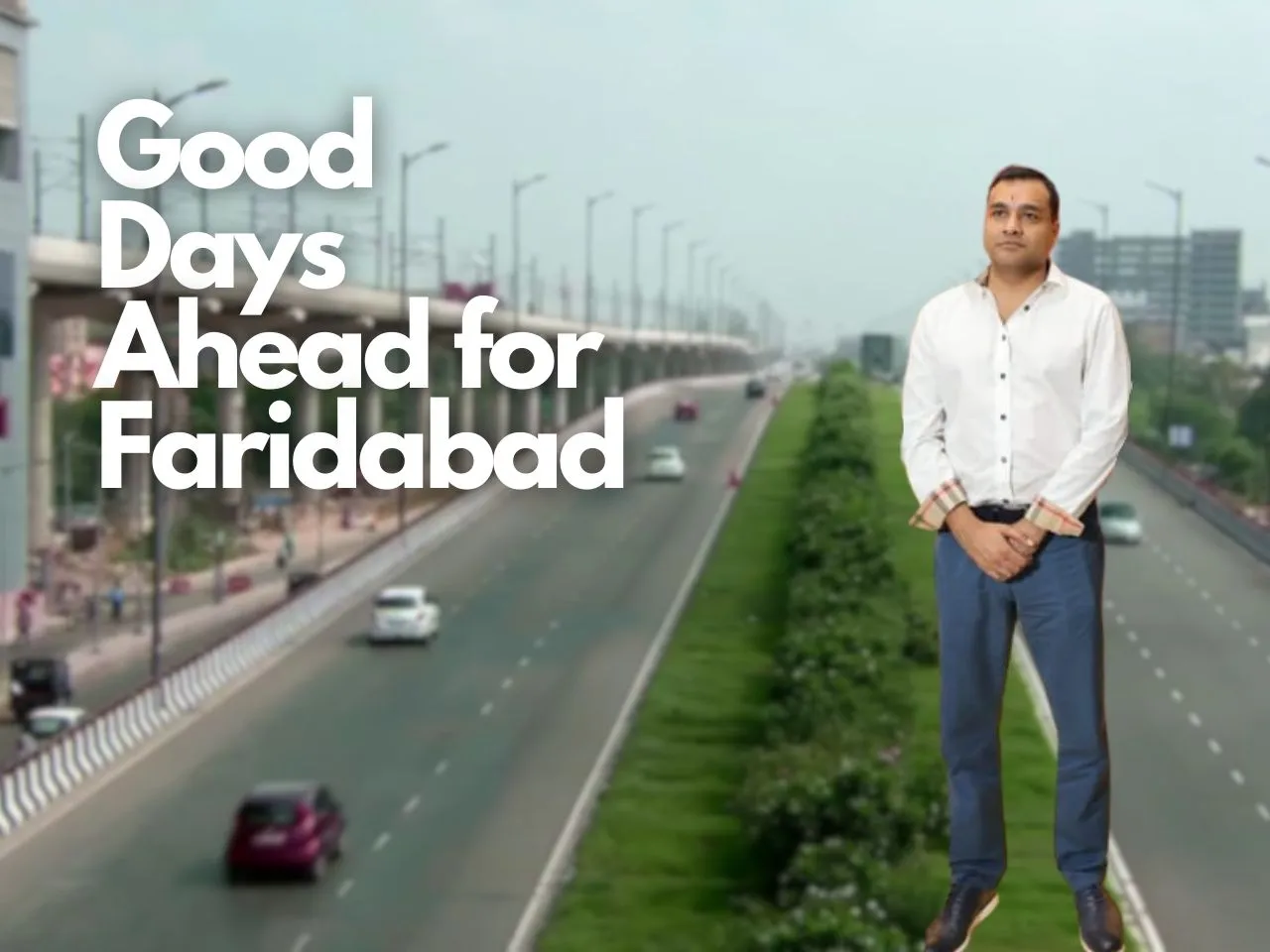 Pacific Group, a recognized name in the retail industry, is set to make history with the grand opening of "The Mall of Faridabad." This grand debut in the burgeoning market of Faridabad is about to redefine the shopping experience for residents and visitors alike. Covering an expansive 4 Lac sq. ft. of retail space, this shopping haven offers an astounding 91 entrances, providing unparalleled convenience for shoppers. With a diverse lineup of 87 outlets, "The Mall of Faridabad" is poised to become the ultimate destination for retail therapy, dining, and entertainment.
Unveiling Mall of Faridabad's
Pacific Group has taken a significant step forward with the grand opening of "The Mall of Faridabad." This remarkable development marks the group's entry into Faridabad, a city with an evolving consumer profile situated in the Delhi-NCR region. The mall, set to revolutionize shopping in the area, aims to offer not just products but an unforgettable experience.
Abhishek Bansal, Executive Director of Pacific Group, expressed his excitement about the venture, stating, "We are proud to introduce 'The Mall of Faridabad,' which is a testament to our commitment to offering top-notch retail experiences. Faridabad is an emerging part of the Delhi-NCR region with an evolving consumer profile. With a wide array of renowned brands and a focus on convenience, this mall is set to become a go-to destination for shoppers in Faridabad."
Retail in Faribdad
"The Mall of Faridabad" has already attracted some of the biggest names in the retail industry. Leading brands such as Lifestyle, Homecentre, Deerika Hypermarket, Max, Zudio, and Da Milano have found their home here, promising an exceptional shopping experience for visitors. What sets this mall apart is its introduction of brands like GAP, Nykaa Luxe, and Apple, marking their first foray into Faridabad.
Diverse Dining and Entertainment
This shopping haven is not just about shopping; it's about experiences. The F&B portfolio boasts of well-known names like Café Delhi Heights, United Coffee House, Punjab Grill, among others. The mall also includes a multiplex and a food court, ensuring a comprehensive shopping and entertainment experience. Families can look forward to Timezone, an entertainment center that is the first of its kind in Faridabad.
Pacific Group's Expansion Plans
Pacific Group is on a journey of expansion and innovation. In addition to "The Mall of Faridabad," the group has an upcoming project in Dehradun and significant new launches in the pipeline, promising more transformative shopping experiences in the future.
Economic Boost for Tier II City
"The Mall of Faridabad" is not just a shopping destination; it's a catalyst for the city's economy. The innovation and scale of this mall have the potential to bring significant economic benefits to Faridabad as a tier II city. Here's how:
Employment Opportunities: The mall is expected to generate a substantial number of jobs, both directly and indirectly. From retail and hospitality to maintenance and security, it will create opportunities for the local workforce, reducing unemployment rates and boosting income levels.
Tourism and Footfall: Faridabad will likely witness an increase in tourism, with "The Mall of Faridabad" becoming a regional attraction. This influx of visitors will benefit local hotels, restaurants, and transportation services, further stimulating the local economy.
Supporting Local Businesses: The presence of global and national brands in the mall will also have a positive effect on local businesses. They can benefit from increased foot traffic, collaboration opportunities, and partnerships with larger retail entities.
Real Estate Development: The mall's establishment is likely to drive real estate development in the surrounding areas. This could lead to increased property values, attracting investments and property buyers.
Infrastructure Development: To support the mall and the increased footfall, local infrastructure will receive much-needed attention and investment, improving the overall quality of life for Faridabad residents.
"The Mall of Faridabad" is not just a retail marvel; it's a transformational force for the city's economy, promising growth, employment opportunities, and an improved standard of living for its residents.