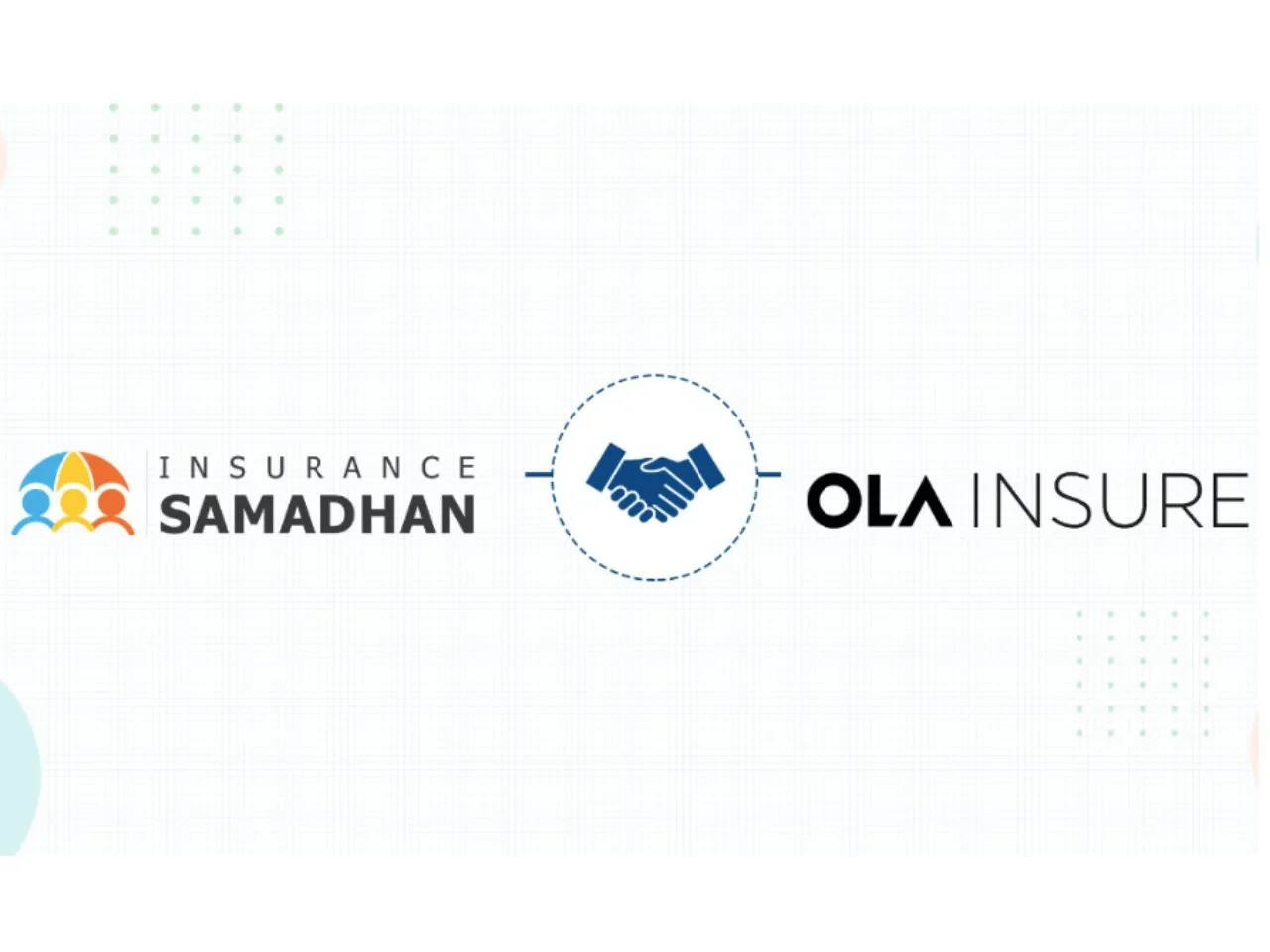 In a bid to enhance the ease of choosing insurance and insurance solutions for customers, Insurance Samadhan, the leading insurance grievance resolution platform, has announced its collaboration with Ola Insure, the insurance arm of Ola, India's largest ride-hailing company. 
Why is insurance necessary? 
Insurance is like a superhero that comes to your rescue when unexpected disasters strike. From accidents to illnesses and natural calamities, insurance can provide you with much-needed financial security and peace of mind. But choosing the right insurance can be a daunting task, with a plethora of options available in the market. It's like navigating a labyrinth where every path seems to lead to a dead end. However, the challenge is worth the effort. The right insurance can protect your assets, your health, and your loved ones, providing a safety net that can cushion the impact of any unforeseen event. So, when it comes to insurance, it's better to be safe than sorry. 
What is the purpose of this collaboration? 
The purpose of this collaboration is to provide customers with a more comprehensive insurance solution, expanding the reach of both companies.
Through this partnership, Insurance Samadhan will offer its expertise in insurance grievance resolution services to Ola Insure's customer base. The collaboration will involve the exclusive services of our mobile application, grievance services like mis-selling, claim rejection, delay, and short settlement, in addition to other services such as "Know Your Policy" and "Portfolio Analysis, to educate customers about hidden insurance terms and conditions.
The partnership will enable Insurance Samadhan to expand its customer base by providing its services to Ola Insure's growing customer base. Ola Insure aims to provide quick and effective resolution of policy-related issues to its customers through Insurance Samadhan's platform, improving its customer satisfaction levels and providing value-added services to its customers.
Speaking about the collaboration, Mr. Deepak Bhuvneshwari Uniyal, Co-founder and CEO, Insurance Samadhan said, 
"We are excited to partner with Ola Insure to provide our expertise in insurance grievance resolution services to their growing customer base. Through this collaboration, we aim to enhance our services and reach a wider audience."
Pranshu Diwan, Senior Director & Head of Insurance, Ola Insure said, 
"We are delighted to collaborate with Insurance Samadhan to offer our customers a more comprehensive insurance solution. By partnering with Insurance Samadhan, we aim to improve our customer satisfaction levels and provide value-added services to our growing customer base."
The collaboration between Insurance Samadhan and Ola Insure represents an opportunity for both companies to expand their reach, share knowledge and expertise, and develop new products or services.
Insurance Samadhan is an online tech platform that resolves claim-settlement issues and provides assistance in case settlement and claims recovery in case of insurance fraud. Insurance Samadhan is amongst the top 7 strong contenders out of the shortlisted 645 brands making an impact in society. The brand ideology of Insurance Samadhan is to provide quick, appropriate, and easy resolutions to the insurance-oriented grievances of the policyholders. Numerous problems like genuine claims being rejected or the customers encountering dishonest representatives and many other service disputes of a similar nature motivated the founding team to establish a company that can tackle and resolve insurance policy-related grievances. 
OLA Insure offers protection solutions for ride-sharing drivers, customers, and Ola electric owners through contextual, embedded, sachet products offering insurance, warranty & assistance packs.