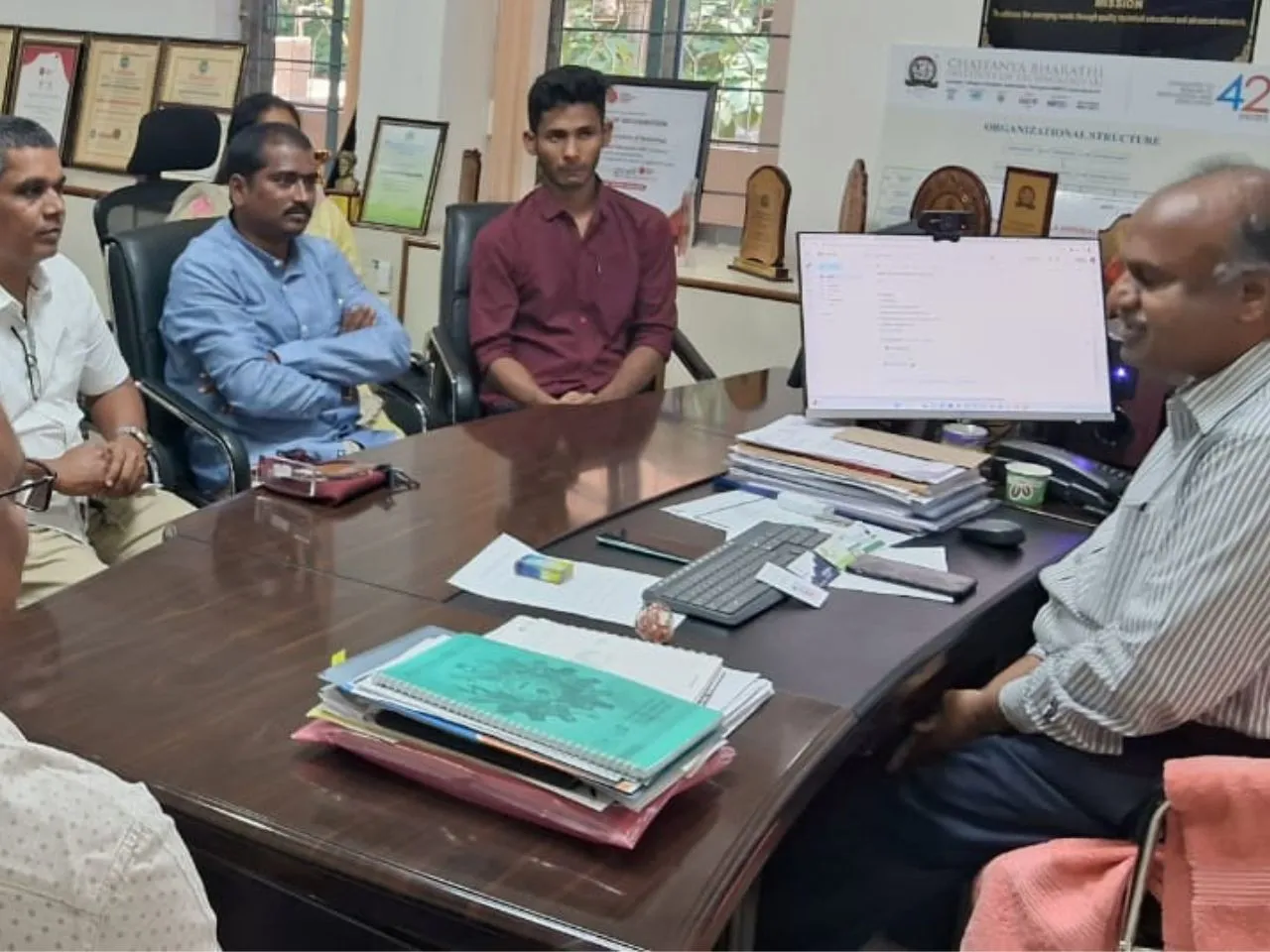 ACIC-CBIT and AIC IIIT Hyderabad hosted a successful completion of "InnoTalks - Stories of Innovation & Startup 20x" on 21st April, 2023, at CBIT Assembly Hall, Hyderabad, India. The event celebrated the spirit of innovation and entrepreneurship, in honor of "World Innovation and Creativity Day." Over 250 faculty members, students, innovators, and startup founders attended the event, which marked the completion of the 2nd chapter of the Startup 20x event by ACIC-CBIT.
Innovation Journey and Challenges Of Startups
The event featured five keynote speakers who shared their innovation journey and challenges. Ashok Gorre, Chandrashekar N, Uday Bhaskar, Suraj V Meiyur, and Dr. Mende Srinivas spoke about the challenges they faced and the lessons they learned while evolving as successful startups. They also gave advice to students, encouraging them to become more sensitive to problems that can trigger thought-provoking and breakthrough innovations. One of the speakers emphasized that "brain mining helps you harvest innovations," and not just gold and iron ores.
InnoTalks: A Platform To Learn & Network
The event received an overwhelming response from the participants, who appreciated the opportunity to learn from the speakers, network with their peers, and discuss their ideas with like-minded people. Mr. Ravishankar and Abdul from AIC IIITH were present at the event and expressed their support. Dr. Ravinder Reddy, Director, ACIC-CBIT, and Principal CBIT, thanked all the speakers for their inspiring stories and requested them to explore synergies to engage further with the centre.
ACIC-CBIT Envisions to Create a Formal Approach to Identify, Build and Nurture Sustainable Communities through Innovation
Ms. Annie Vijaya, CEO, ACIC-CBIT, said, "ACIC-CBIT envisions creating a formal approach to identify, build and nurture sustainable communities through innovation. Through InnoTalks, we are trying to create a platform to recognize the unsung heroes of Telangana." Mr. Atheeq Hussain, Eennu Shaik, Vaishnavi Reddy, and Khadija were part of the event's execution.
The successful completion of "InnoTalks - Stories of Innovation & Startup 20x" by ACIC-CBIT and AIC IIITH highlighted the importance of innovation and entrepreneurship in driving economic growth and solving societal problems. The event provided an opportunity for students, faculty members, and startup founders to learn from the experiences of successful innovators and network with like-minded people. ACIC-CBIT's vision of creating sustainable communities through innovation is an excellent step towards creating a more innovative and entrepreneurial ecosystem in Telangana.
Disclaimer: This news is generated based on a press release sared by the organization.