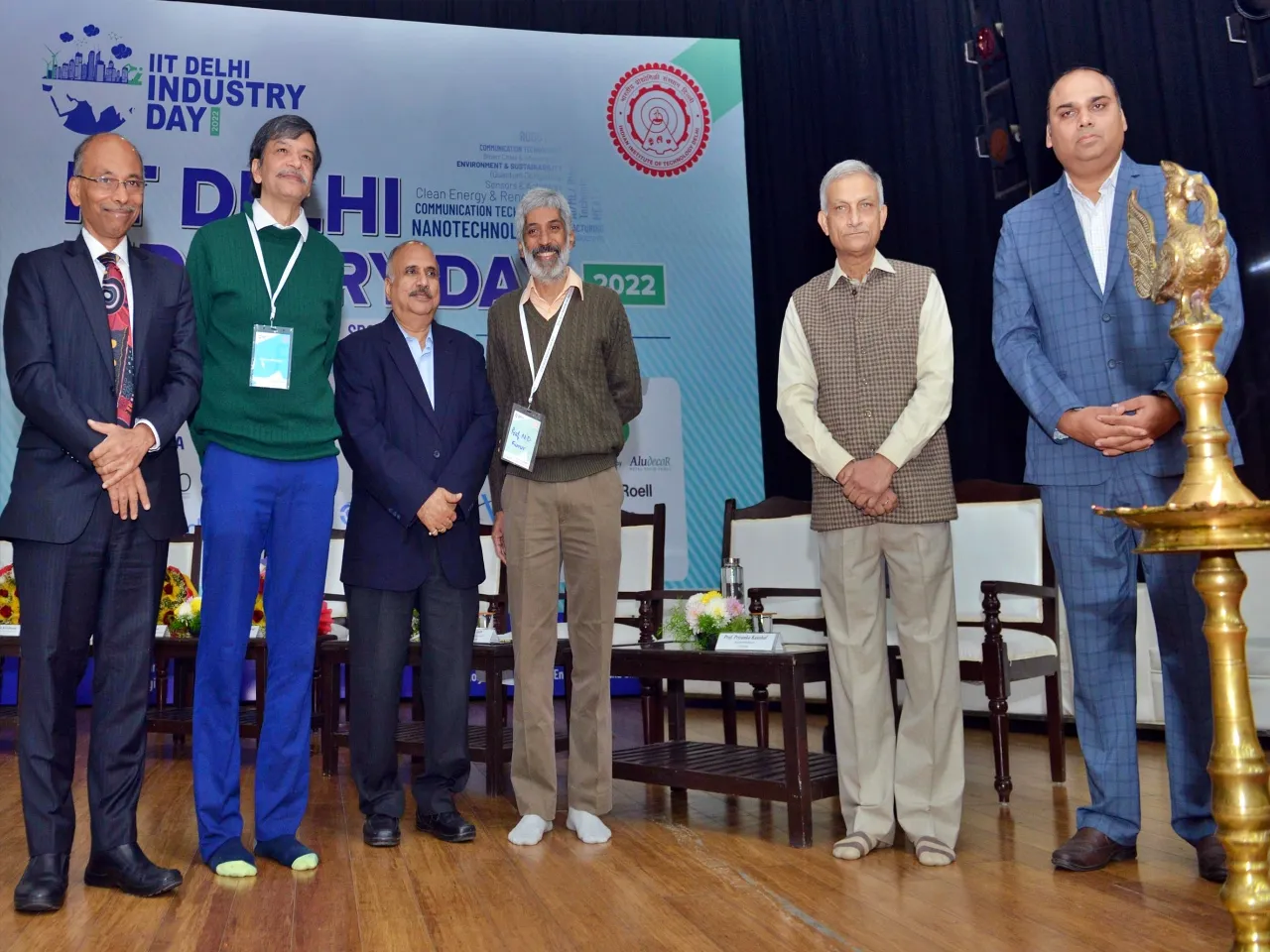 IIT Delhi concluded the 4th edition of Industry Day on 10th December. The day witnessed 80+ cutting-edge technologies being demonstrated by IIT researchers across four sectors - healthcare technologies, electric vehicle research, communication technologies, clean energy & environment. 130+ industry-relevant concept posters created by the students of IIT Delhi were also on display.
Sponsored research has been a key driver for research and an innovative ecosystem at IIT Delhi. In  2021-22, 286 sponsored projects were undertaken with sanctioned funds worth Rs 351.9 crore.  In this period, IIT Delhi took 346 consultancies and signed 14 MoUs with eminent institutions.  In 2021-22, 148 patents were filed by IIT Delhi and in 2021, 3513 research papers were published.
While each startup technology is unique and has high potential to change the world in the coming years, here we have rounded up a list of top technologies which caught the attention of business leaders attending the Industry Day.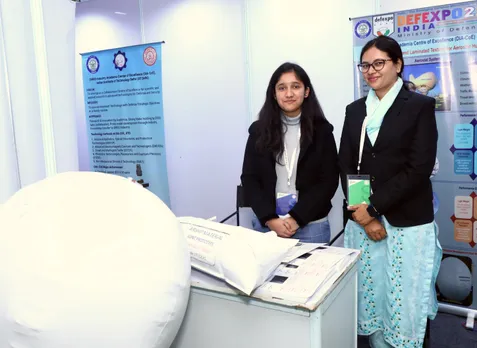 Ekam Eco Solutions
Ekam is a sanitation startup based out of IIT Delhi's Technology Business Incubator. Ekam has a wide range of product offerings including waterless urinals, natural cleaners, portable bio toilets, STP treatment, septic tank treatment, portable urinals and so on. Founded in 2013, the startup is backed by five thousand man hours of research. The startup has already registered 10,000+ installations globally, 500+ organizations including ICICI, McDonalds, Reliable, Bharat Petroleum, Indian Oil etc. are already using this advanced solution. Interestingly, over the years, Ekam has saved 1 billion liters of water. 
Clean & Green Combustion Device
In this project emission, characteristics and efficiency parameters of five different gasifier cookstoves such as traditional cookstoves, LPG stoves and three laboratory-made cookstoves were analyzed. The main motive of the work is to optimize the flow of secondary air entering the combustion chamber. The location and dimension of the secondary holer are necessary to maintain the flow condition and insure the combustion chamber. This will give a proper air-fuel with less emission and higher thermal performance. 
B-Reporter
B-reporter is one of a kind of social media platform dedicated to news. In a world where fake and biased news is a major problem, B-Reporter is a multi-modal input based location aware reporting system which lets you report live news from multiple devices. B-Reporter works on the principle of "Location aware Record and Report, No more Photoshop & Upload". B-Report also aims for touch, wakeup word, gesture or sign based timely and accurate reporting of incidents. It also provides watermarking so that no fake news can be uploaded. As per one of the team members of B-Reporter, the technology is all set to be launched next week and will be available for android and iOS users.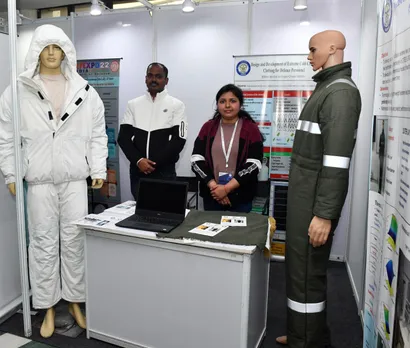 Soft Body Armour
Considering the high risk of military duty, body armors are essential but heavy  body armors may impede the users balance and movement quality. Providing a right solution, Novel light-weight flexible armour and smart flexible armour are developed using ballistic textile materials, smart fluids and compressible structures to reduce blunt trauma and reduce the BFS significantly. The solutions give back face deformation of less than 25mm and qualied the stringent test protocols of Indian Standard BIS 17051:2018. The Soft Body Armour technology is developed and incubated at DRDO Industry Academia - Center of Excellence, IIT Delhi. 
LC3
LC3, which stands for Limestone Calcined Clay Cement is a family of composite cements containing Portland clinker, calcined clay, limestone and gypsum. The technology promises a sustainable growth of economies around the world by reducing up to 40% CO2 emission compared to Ordinary Portland Cement at low investment and around 25% less production costs. It uses the materials and technology already used by the cement industry, thus, providing a practically viable and sustainable solution. It's a sustainable option because it's cost saving, carbon friendly, stronger, more durable and energy saving.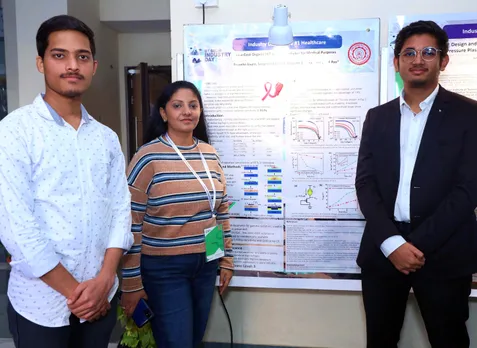 Other technologies discussed at the event were in-built solar charge controllers for refrigerators, plasma gasification technology for municipal solid waste treatment and energy recovery, a smartphone-based rapid diagnostic-test reader for albuminuria; surveillance drones developed in India; two-wheelers running on compressed biogas; SARS COV2 RTPCR assay for COVID-19; Using methods of Machine Learning, and developing an understanding of How Social Media Can Help With Digital Mental Health. A few examples of the cutting-edge research by IIT Delhi that were a part of discussions and deliberations included an artificial intelligence-based portable device for rapid detection of epilepsy, extremely cold climate clothing for defense personnel, a means of providing power to biomedical devices and healthcare systems, electric vehicle power converters, a hand exoskeleton for paralytics, recyclable syringes for wastewater treatment, technologies for electric vehicles and several more.
Anant Krishnan, Executive Vice President and CTO, TCS was the chief guest at the Industry Day 2022. Inaugurating the 4th edition of Industry Day, Krishnan said, "No industry can survive in isolation and Industry needs to work with academia for exploratory works. Addressing the gathering of researchers, business leaders and students at IIT Delhi, he emphasized the need to create more future-ready solutions from IIT Delhi and how the four themes of the Industry Day are interlinked to India's mission of "Atma Nirbharta". He also highlighted TCS's collaboration with IIT Delhi's research ecosystem and its commitment to further strengthen partnership going forward.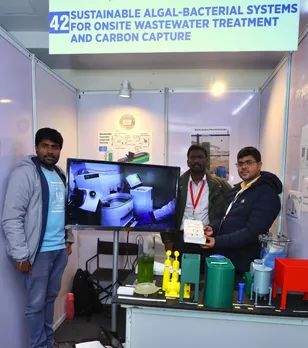 Underlining the importance of Industry-academia collaboration Prof. Rangan Banerjee, Director IIT Delhi said, "Industry can benefit in multiple ways when it partners with premier technology institutions like IIT Delhi. Industry gets access to world class research facilities, access to a  vibrant research ecosystem of IIT Delhi, access to global research and innovations,an opportunity to look at the problems from a new perspective and find path-breaking solutions. On the other hand, Industry leaders can have a role in shaping the future generations when they engage with academia. The short term and long term problems of industry can be solved with different perspectives by interfacing with students and researchers. To make India atma nirbhar (self-reliant), our Industries need to be globally competitive and we are committed to working with industry so that we can make a difference through our research and knowledge." 
Prof.Banerjee urged industry leaders to participate in the ongoing process of curriculum review at IIT Delhi. The daylong event proved to be the perfect opportunity for the industry to have a sneak peak into IIT Delhi's research and technologies that are being designed to address unwavering challenges.
image widget