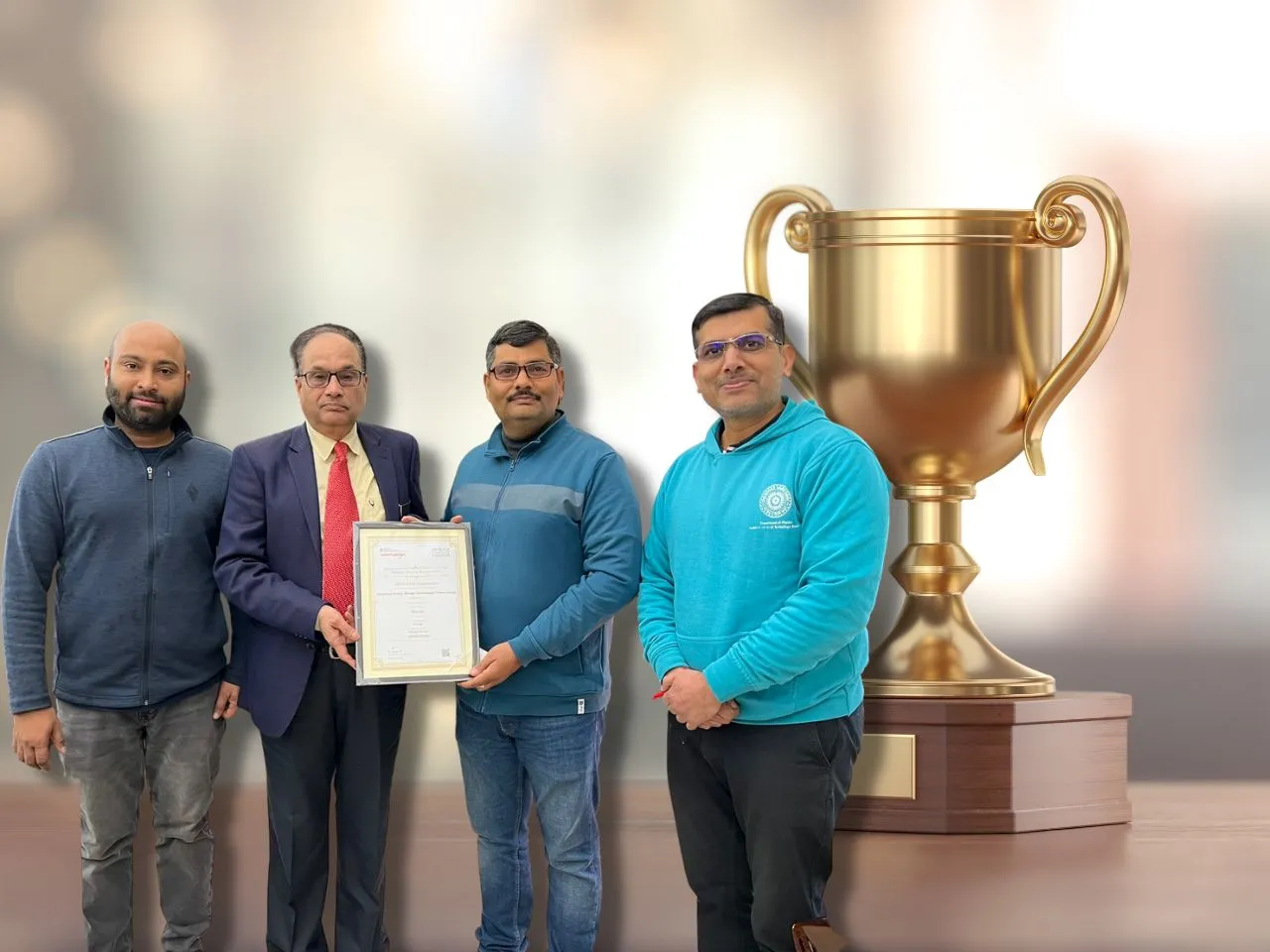 IIT Roorkee-backed start-up Indi Energy has emerged as a winner at the National Startup Awards 2022, taking home the top prize in the 'Energy Storage' category. The awards, which celebrate the most promising and innovative startups in India, were presented recently in Delhi, and recognize Indi Energy's pioneering work in manufacturing sodium-ion batteries, a viable alternative to traditional lithium-ion batteries.
Indi Energy, co-founded by Prof. Yogesh Sharma, specializes in developing and manufacturing sodium-ion batteries that have a higher energy density, low cost and high safety, making them a strong alternative to the traditional lithium-ion batteries. The company's mission is to provide affordable and reliable energy storage solutions for a wide range of applications, including electric vehicles, grid storage, and portable electronics.
The award was presented by Sh. Piyush Goyal, Minister of Commerce and Industries, Government of India, who congratulated Indi Energy on their achievement and praised the start-up for their efforts to make India self-reliant in sustainable energy storage solutions.
"We are proud to be leading the way in the development of sodium-ion batteries in India," said Prof. Yogesh Sharma, Co-Founder of Indi Energy. "This award is a step towards our goal of making India's energy independent and self-reliant in sustainable energy storage solutions. We are grateful to the Government of India for recognizing our efforts and IIT Roorkee for the extensive support."
IIT Roorkee has been actively supporting start-ups through TIDES (Technology Incubation and Entrepreneurship Development Society) and I-Hub Divyasampark, which provide physical, technical, financial, and networking support and services. The institute also has a Faculty Entrepreneurship Policy in place, which supports the commercialization of technologies developed by the faculty.
As Indi Energy ramps up production of its innovative sodium-ion batteries, it will make India a front-runner in the clean energy storage market. With this award, the company aims to empower the nation with an indigenously developed battery, and its components, to make India self-reliant.