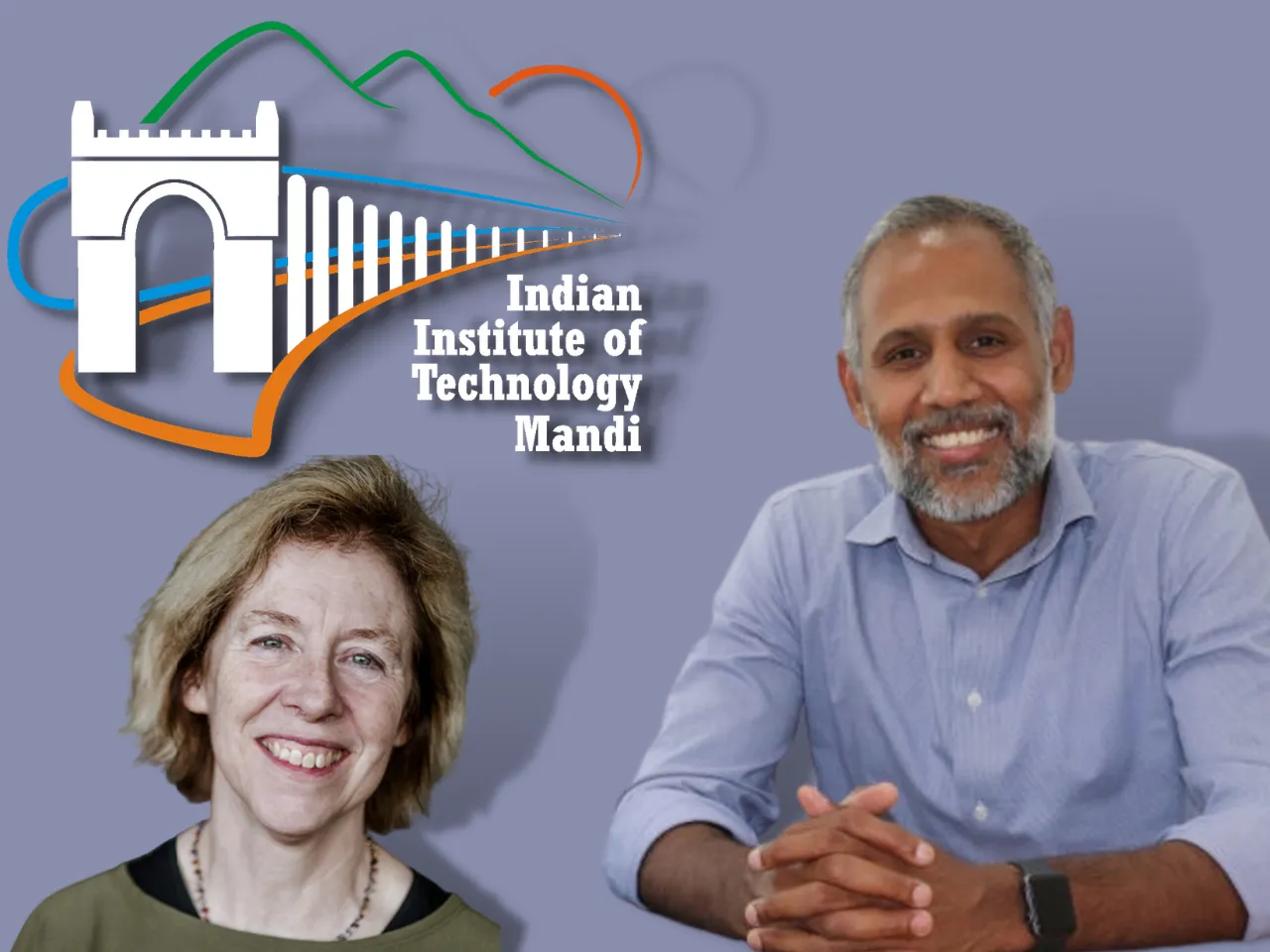 Indian Institute of Technology Mandi faculty Dr. Baskar Bakthavachalu has been selected as a new member to join the EMBO Global Investigator Network. Excellence in Life Sciences (EMBO) welcomes eight new members to the EMBO Global Investigator Network.
From January 2023, the young group leaders, who have set up laboratories in Chile, India, Singapore and Taiwan, will receive financial support and access to a range of training and networking activities.
The EMBO Global Investigator Award is a prestigious recognition for young group leaders working in life sciences. Dr. Baskar Bakthavachalu is a faculty at the School of Biosciences and Bioengineering at IIT Mandi. His group is interested in understanding the cellular mechanisms in neurodegenerative diseases. The group is specifically interested in how genetic mutations in RNA-binding proteins cause the accumulation of toxic protein inclusions in the brain that leads to neuronal death seen in several neurodegenerative diseases like amyotrophic lateral sclerosis (ALS). His lab uses Drosophila and induced pluripotent stem cells (iPSC) as models to study these mechanisms and potentially identify drug targets to prevent or delay neurodegeneration. 
While speaking on the award from EMBO, Dr. Baskar Bakthavachalu, IIT Mandi, said, "This award is a great recognition of our work. Being part of the EMBO Global Investigator Network opens up many networking opportunities, especially for my students, who will have the chance to engage with scientists from across the world."
Over a period of four years, the new global investigators will receive funding to support them in building and expanding their network and research portfolios. Funds can be used for visits to other institutions to build collaborations within and beyond the region, to explore new methods and techniques, or to perform experiments. Financial support is also available for attending or organizing scientific meetings, and for receiving EMBO leadership and management training. The aim of this programme is not only to support collaborations with European scientists but also to foster local exchanges and thus help foster EMBO communities outside Europe.
"We congratulate the newly selected members on becoming EMBO Global Investigators and we are confident that they will get a lot out of the programme and will follow their progress with great interest", said Fiona Watt, Director, EMBO.
The new EMBO Global Investigators join a growing network of over 700 current and former EMBO Global Investigators, Installation Grantees and Young Investigators.
To be eligible to join the EMBO Global Investigator Network, applicants must have an excellent scientific track record and have been leading their own research group for between one and six years. Applicants must also carry out their research in an EMBC Associate Member State (currently India and Singapore) or in a country or territory covered by a co-operation agreement with EMBC (currently Chile and Taiwan).
The network was launched in 2019, and this year's group of successful applicants is the fourth cohort of global investigators. With a total of 43 applications, the success rate for 2022 was 19%. The next application deadline is 1 June 2023.
To know more information, including eligibility criteria and details of the application process, please click on the given link -  Fellowships, grants and career support – Global Investigator Network – EMBO 
About EMBO
EMBO is an organization of more than 1,900 leading researchers that promotes excellence in the life sciences in Europe and beyond. The goals of the organization are to support talented researchers at all stages of their careers, stimulate the exchange of scientific information, and help build a research environment where scientists can achieve their best work.
EMBO helps young scientists to advance their research, promote their international visibility and ensure their mobility. Courses, workshops, conferences, and scientific journals disseminate the latest research and offer training in techniques to maintain high standards of excellence in research practice. EMBO helps to shape science and research policy by seeking input and feedback from our community and by following closely the trends in science in Europe. For more information: www.embo.org
About IIT Mandi
IIT Mandi has nine Academic Schools and four major Research Centers. The Schools are the School of Biosciences and Bioengineering, School of Chemical Sciences, School of Mathematical and Statistical Sciences, School of Physical Sciences, School of Mechanical and Materials Engineering, School of Civil and Environmental Engineering, School of Computing and Electrical Engineering, School of Humanities and Social Sciences, and School of Management. The Centers are Advanced Materials Research Centre (AMRC; set up with an investment of Rs. 60 crores), Centre for Design and Fabrication of Electrical Devices (C4DFED; has Rs. 50 crores worth of fabrication tools), BioX Centre (has acquired research equipment worth Rs. 15 crores), and Indian Knowledge System and Mental Health Applications Centre (IKSMHA Centre).
The Institute offers B.Tech. programs in seven different streams, one M.A. program, ten M.Tech. programs, four Ph.D. programs, and one iPh.D. program. The unique, project-oriented B.Tech. curriculum is centered around its 4-year long Design and Innovation stream. Since the inception of the Institute, IIT Mandi faculty have been involved in over 275 Research and Development (R&D) projects worth more than Rs. 120 crores.
IIT Mandi set up the IIT Mandi iHub and HCI Foundation (iHub; a section-8 company) on its campus at Kamand with significant funding of INR 110 crores from the Department of Science and Technology (DST), Government of India. The iHub is planned to fuel research and technology development, skill development, startup and innovation, and collaborations in the HCI and allied AI/ML areas in India. IIT Mandi is the only second-generation IIT to be featured at rank 7 in the Atal Ranking of Institutions on Innovation Achievements of the Innovation Cell, Ministry of Education, Govt. of India.