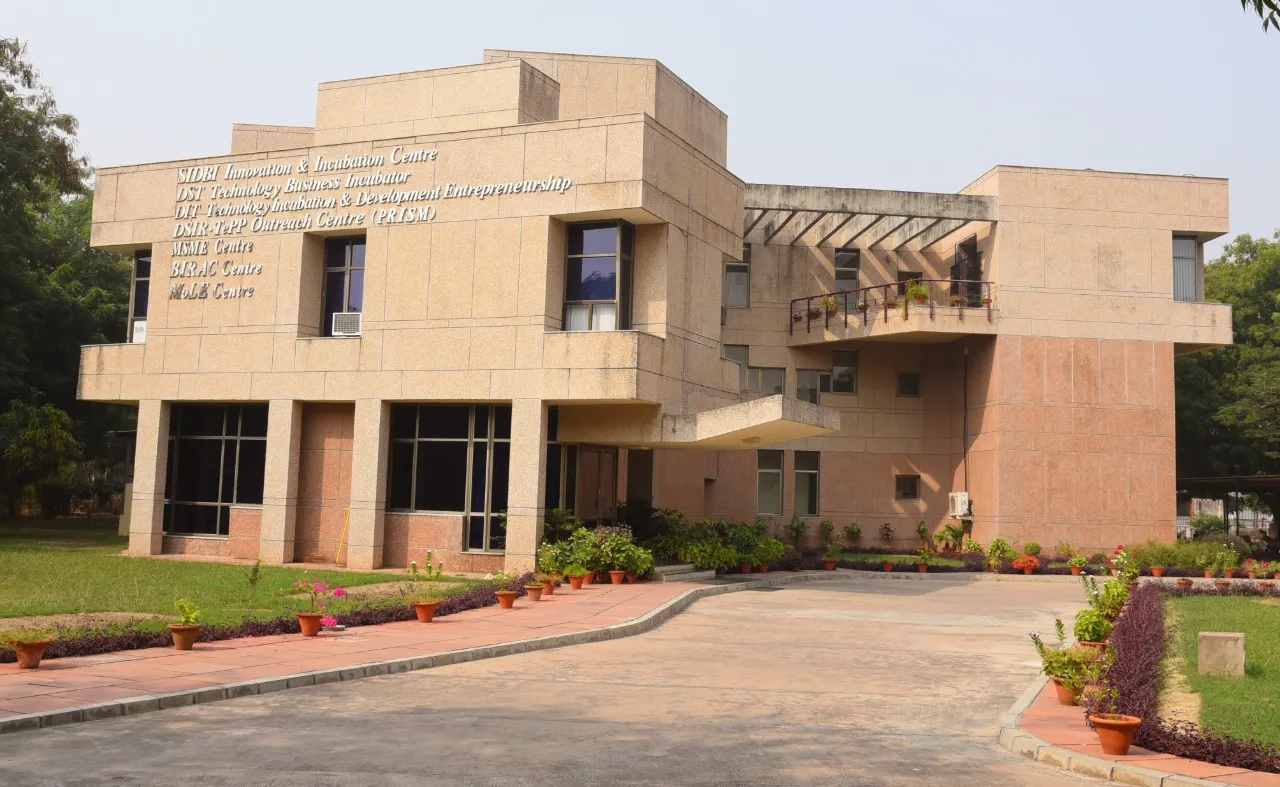 IIT Kanpur's Startup Incubation and Innovation Centre (SIIC) has announced a partnership with the Ministry of Housing and Urban Affairs (MoHUA) under the "Startup Gateway Free Cities" program. In the first phase, MoHUA will support 20 startups, chosen from the remaining 20 finalists of the 'Swachhata Startup Challenge', by providing funding to help them contribute to the global innovation ecosystem in the field of waste-to-wealth. 
The Startup Incubation and Innovation Centre (SIIC) at IIT Kanpur has been chosen as the impenetrable force behind a revolutionary program, set to support 20 hand-picked, game-changing innovations and startups. With unwavering determination, SIIC will provide mentorship, guidance, and administrative support for a year, fueling the fire of success for these chosen few. And as if that weren't enough, 55 more startups will be plucked from the fray and nurtured to greatness with the support they need to reach their full potential.
The collaboration between MoHUA & SIIC, IIT Kanpur is nothing short of a visionary masterpiece, aimed at harnessing the power of technology and social innovation to conquer India's waste management crisis. Together, they will lift 75 startups to new heights, driving them to improve waste management efficiency, increase social impact, and bring transparency to the waste value chain. The "Startup Gateway for Garbage Free Cities" portal will be open all year round, providing a constant stream of opportunities for new startups to rise from the ashes. In the first wave of this epic initiative, 20 startups will be bestowed with financial support, but the second phase will be even more thrilling, as any potential startup will have the chance to simultaneously apply under the relevant incubation mode and join the ranks of the chosen few.
With the 20 notable startups, the stage is set for them to take center stage, where they will be able to showcase their solutions and tackle the complex issues within the waste-to-wealth segment.
The 20 startups include Ecowrap, EcoKaari, PadCare Labs, Celligo Natural Fibres, RCube Recycling, MuddleArt, MiniMines Cleantech, Aloe Ecell, Citygen Technology, Nellikka Complete Solutions, Uneako, Angirus, Quality Decor Dzines 29, ReCircle, Trashback India, Spruce Up Industries, Strawcture Eco, ARC-Robotics, Jivoule Biofuels and WeVOIS Labs.
Prof. Ankush Sharma, Professor-in-Charge, Innovation and Incubation IIT Kanpur, commented, "We are pleased to partner with the Ministry of Housing and Urban Affairs (MoHUA) for this prestigious program. These 20 startups will create impactful businesses through this partnership by creating indigenous technologies in waste to wealth domain."
Dr. Nikhil Agarwal, CEO, FIRST & AIIDE-CoE, said, "This program will add to the vibrant incubation ecosystem at SIIC by providing resources to startups for technological solutions for waste management through validation and deployment of available technologies for the transformation of waste to wealth."
Mr. Piyush Mishra, COO, SIIC, added, "We are pleased to implement the 'Startup Gateway for Garbage Free Cities' programme. This initiative will be a game-changer in the CleanTech space and contribute heavily towards Sustainable Development Goals."