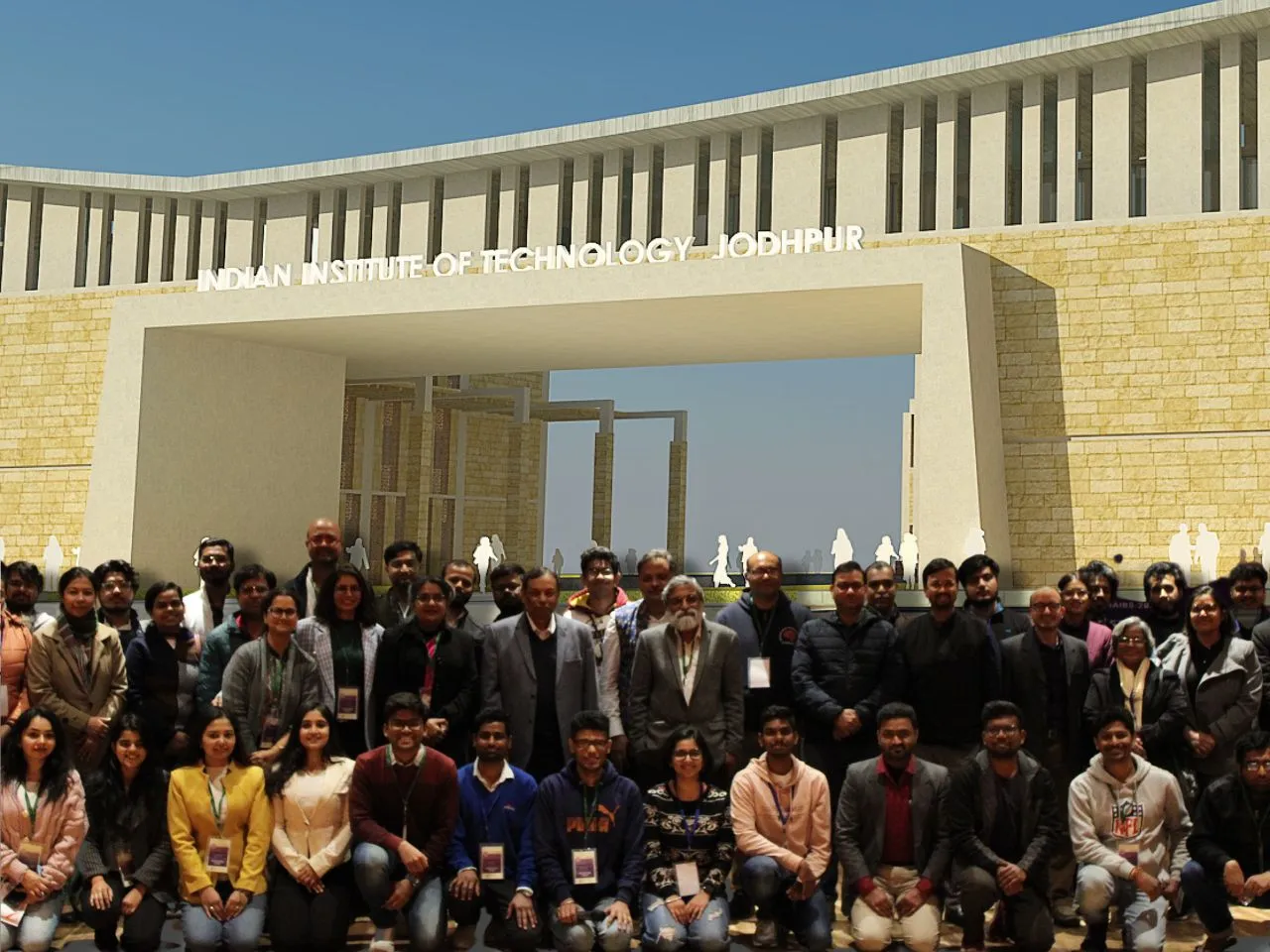 Indian Institute of Technology Jodhpur conducted NAiBS-2023 international conference. The conference aimed at bringing together researchers across domains for discussions on the common goal of designing AGI (Artificial General Intelligence) systems - drawing inspiration from individual sensorimotor computations leading to multimodal processes in the human brain. 
The conference also envisioned being of interest to a vibrant network of early-career scholars engaged in the transdisciplinary inquiry on the origins, nature, and future of human and artificial intelligence. The conference was sponsored by the Science and Engineering Research Board (SERB).
The conference hosted few renowned academicians like Tomaso Poggio, Nancy Kanwisher, Susan Goldin-Meadow, Subbarao Kambhampati among others.
A total of 100+ participants participated from different institute's including IIT Gandhinagar, IIT Delhi, IIT Guwahati, Imperial college London, Friedrich-Schiller-Univetsitat Jena, University of Petroleum Studies Dehradun, AIIMS Delhi, IIIT Hyderabad. The Conference was a 3-day summit of talks, round-table discussions and poster presentations across a broad spectrum of research from Core AI/AGI to Neuroscience.
NAiBS-2023 was a platform for the confluence of ideas that could inspire research, new questions and answers on the design of ethical AGI systems. Some of the models of brain functions discussed during the conference were language development, gestures, communication, contemplation, learning, memory, decision making, visual perception, object recognition, perception, attention, ageing, multi-sensory processing.
Below are the themes mentioned during the conference!
Brain imaging
Nature inspired algorithms
Theoretical and Computational neuroscience
Cognitive architecture of the mind
Computer and human haptics
Intelligent machines that mimic human performance
Cognitive computing for assistive technologies
Artificial intelligence, machine learning, deep learning, computer vision, dependable AI
Prof. Santanu Chaudhury, Director of IIT Jodhpur, set up the agenda for the future of next-gen AI through his talk on 'Context' in designing next-gen AI systems. As he said that grounding in context is essential for developing next Gen AI.
NAiBS-2023 conference gave a platform to bring together established national and international experts and early-career scholars who are all curious about the origins, nature, and future of human and artificial intelligence. The speakers emphasized the importance of Green and ethical AI; the importance of converging modalities in the design of next-gen AI systems.