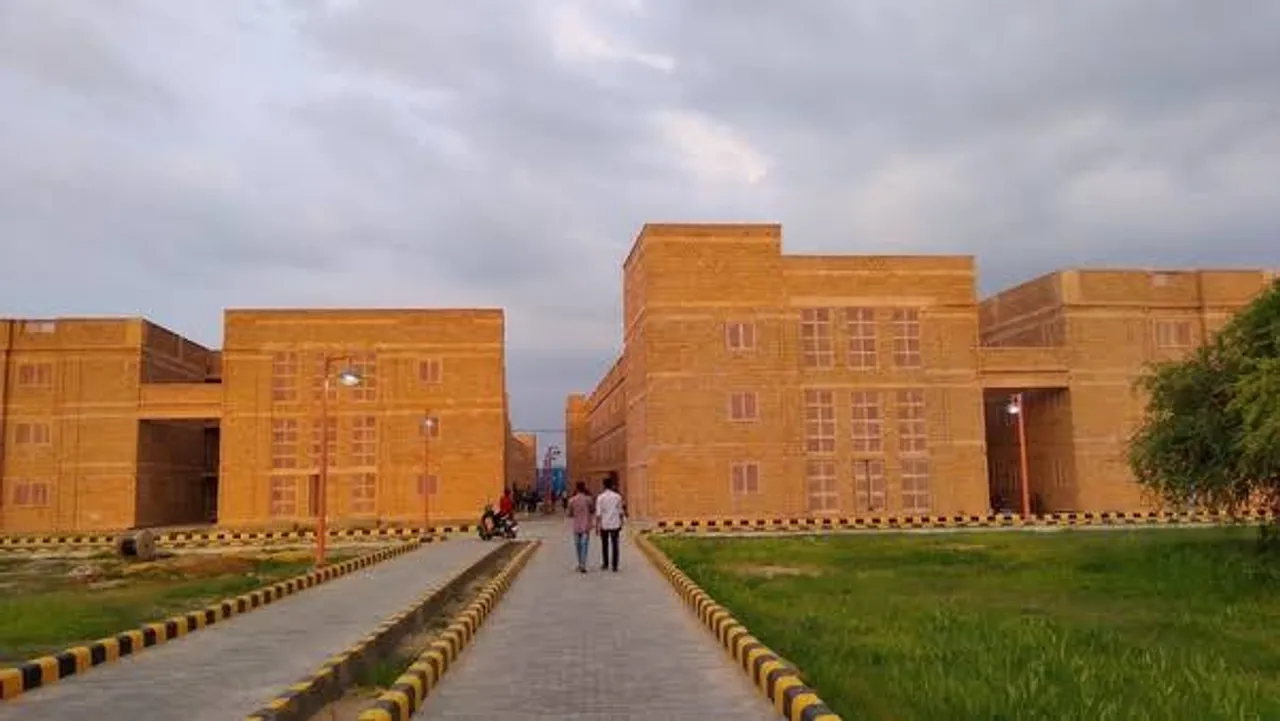 Indian Institute of Technology Jodhpur is organising the Friends of IIT Jodhpur Conclave on 11th - 12th February 2023 with an objective to explore potential collaboration opportunities with CSR Representatives, PAN-IIT Alumni, Corporates, Foundations, and Well-wishers from across the country, and work collaboratively to address diverse problems of national and regional development.
Speaking about the significance of the conclave, Prof. Santanu Chaudhury, Director, IIT Jodhpur said, "The Friends of IIT Jodhpur Conclave aims to engage more stakeholders with the IIT Jodhpur ecosystem and make our institute a welcoming and open space for collaborations and contribution by key participants such as government bodies, industry, research community, Pan-IIT alumni, and philanthropists. The conclave will enable discussions and continued engagement in encouraging invention-to-innovations initiatives and providing solutions to the current and future needs of our society."
The event will include multiple events including plenary talks, enriching discussion sessions, exhibitions of various impactful projects of IIT Jodhpur. The participants will be introduced to the innovation ecosystem of IIT Jodhpur and various opportunities it offers. A campus tour and open house event to see various developments at IIT Jodhpur will also be a part of the conclave.
The panel discussion sessions will be participated by eminent personalities from CSR, PAN-IIT Alumni, and various corporates and industries.
The key topics of Panel Discussion sessions include:
·       How philanthropist/ Industry/ HNIs can engage with IIT Jodhpur for impactful contribution.
·       How pan-IIT Alumni can contribute to growth of new IITs.
Along with this, the conclave will also witness the Foundation Stone laying ceremony for Rishabh Centre for Research and Innovation in Clean Energy.
The event will be presided over by Mr. Narendra Goliya Chairman and MD, Rishabh Instruments limited. They will also participate in the Foundation stone laying ceremony of Rishabh Centre for Research and Innovation in Clean Energy.
Since Inception in 2008, IIT Jodhpur has emerged as a vibrant Institution in the field of Technological transformation, research and education through its programs and outreach activities. For the Institute to continue scaling up along its path, excelling in science and research, the Institute takes on various projects with strong social relevance and Impact. The Friends at IIT Jodhpur Conclave is another initiative of the Institute to expand its connections on industry, academia, and research front for the development of the country at large.