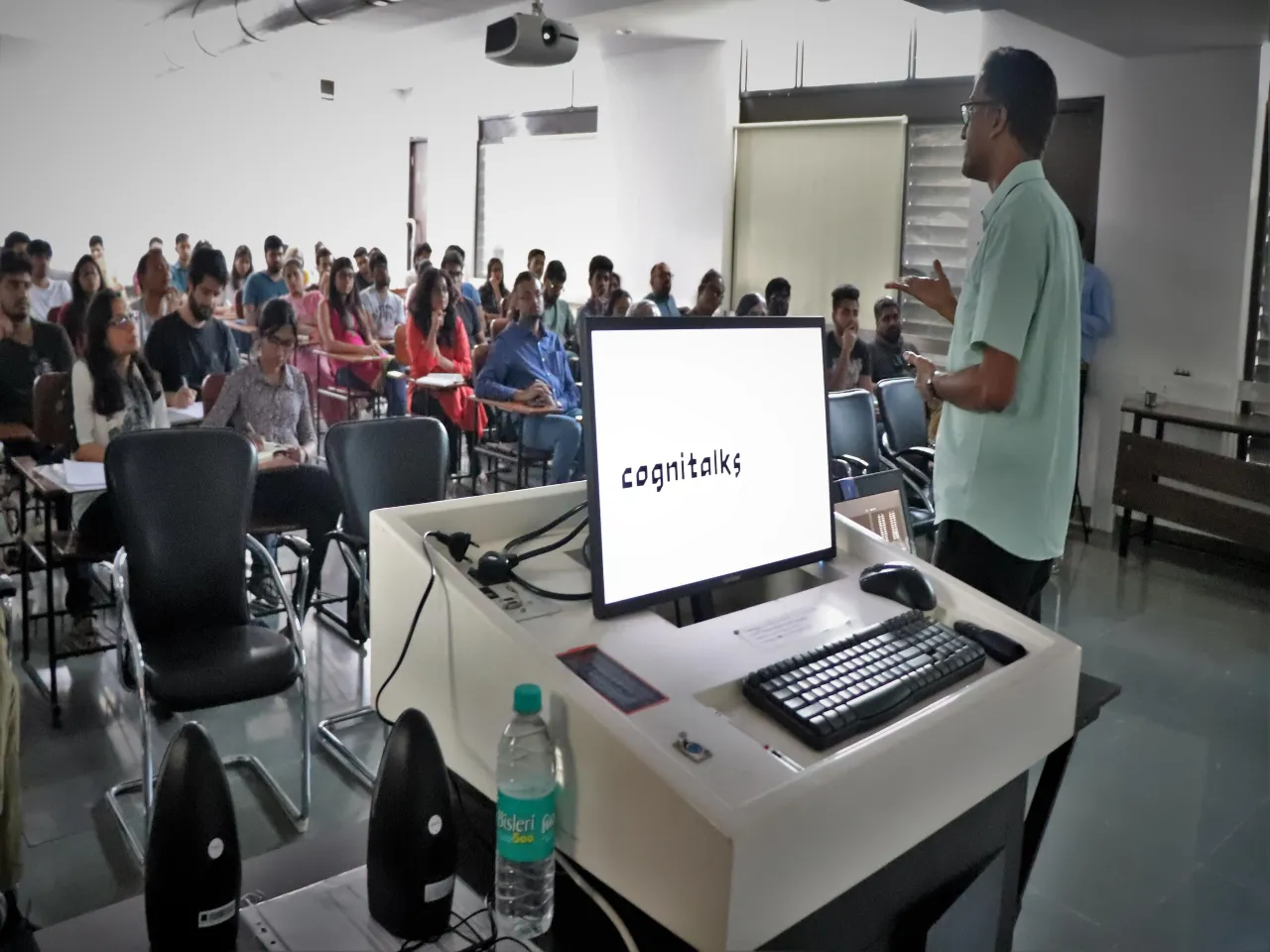 Indian Institute of Technology Gandhinagar (IITGN) is calling for applications to its postgraduate programs in Cognitive Science and Society and Culture for the academic year starting from July 2023.
Cognitive Science is a rapidly-growing field that works at the intersection of philosophy, psychology, computer science, neuroscience and Artificial Intelligence, while the program in Society and Culture provides exposure to key disciplines within the Humanities and Social Sciences, including history, cultural studies, literature, translation studies, sociology, political science and anthropology.
The uniquely designed programs – Master of Science (MSc) in Cognitive Science (https://cogs.iitgn.ac.in/cogs-msc/) and Master of Arts (MA) in Society and Culture (https://hss.iitgn.ac.in/masc/) – are interdisciplinary in nature and equip students for a variety of roles in various interdisciplinary fields.
Students with bachelor's degree in any discipline can apply for these courses. The last day for application is 25th January 2023. Students can apply through the following link - https://admissions.iitgn.ac.in/pgadmission/
Highlighting the unique qualities of these two courses, Prof. Jaison A Manjaly, Head, Discipline of Humanities and Social Sciences, IIT Gandhinagar, said, "The potential of interdisciplinary knowledge and skills is enormous in our times that lead us to new ways of thinking and finding a solution to a problem. IITGN has designed all of its courses to be flexible and interdisciplinary in nature to enrich and expand a student's learning experience."
Prof Jaison A Manjaly added, "The MA in Society and Culture helps students cultivate diverse perspectives on social and cultural factors and understand the intersections between disciplines for a nuanced view of their context. The MSc in Cognitive Science, on the other hand, offers a deeper understanding of mind, brain and cognition to decode the complexity of the human brain and behavior."
Career opportunities and research options available to students availing of these courses include:
MSc in Cognitive Science
Ø  Industry roles such as Educators, User Experience (UX) Designer, Linguistic Analysts, Data Analysts, Product Developers/Designers, AI Engineers, opportunities in Cognitive Rehabilitation, Robotics, and Consumer Behavior, among other fields.
Ø  Academic roles such as Teaching or Research in Human-Computer Interface, Neuroscience, Decision Making etc., and International PhD in opportunities
Ø  Establishing a start-up
MA in Society and Culture
Ø  Working with non-profit (NGOs, policy think tanks), industry roles such as Journalism, Advertising/media, Communications, Writing, Human Resources
Ø  Academic roles like Teaching or Research in Ecological Sciences & Public Policy, among others
Ø  International PhD opportunities
IIT Gandhinagar provides liberal financial support as well as 'On-Campus Employment Opportunities' program to its students. The Institute also encourages the MSc (Cognitive Science) and MA (Society and Culture) students to present their research work at national and international conferences and provides travel scholarships of up to Rs 60,000.
Both programs provide students with diverse research experiences like conducting experiments in the frontier areas of cognitive science like perception, curiosity, motor learning, decision making, robotics, cognitive rehabilitation, consumer behavior and music cognition, among others, in the state-of-the-art cognitive science lab; conducting field-work; conducting ethnographic research; visiting historical and archaeological sites in Gujarat; travelling across the country through the IIT Gandhinagar Explorer Fellowships; taking advantage of the national and international academic and industrial internship opportunities and much more.
ABOUT IIT GANDHINAGAR
Indian Institute of Technology Gandhinagar strives to offer the best undergraduate and graduate education in India with unmatched innovations in curriculum. Its undergraduate program emphasizes project-oriented learning, creativity, liberal arts, design, life sciences, and globalization. Nearly 40 percent of its undergraduate students receive study abroad or other international opportunities. Its 5-week immersive Foundation Program for incoming students underscores creativity, leadership, communication skills, ethics, social awareness, and physical activity. IITGN is committed to promoting excellence in science, technology, as well as the humanities, and social sciences, and to the development of rounded and nuanced minds.
IITGN was founded in 2008 and is located in Palaj, Gandhinagar, on the banks of Sabarmati River, in close proximity of an international airport and Ahmedabad, India's only UNESCO World Heritage city. The IITGN campus is the first in the country to receive a 5-star rating from GRIHA and has won three HUDCO awards.