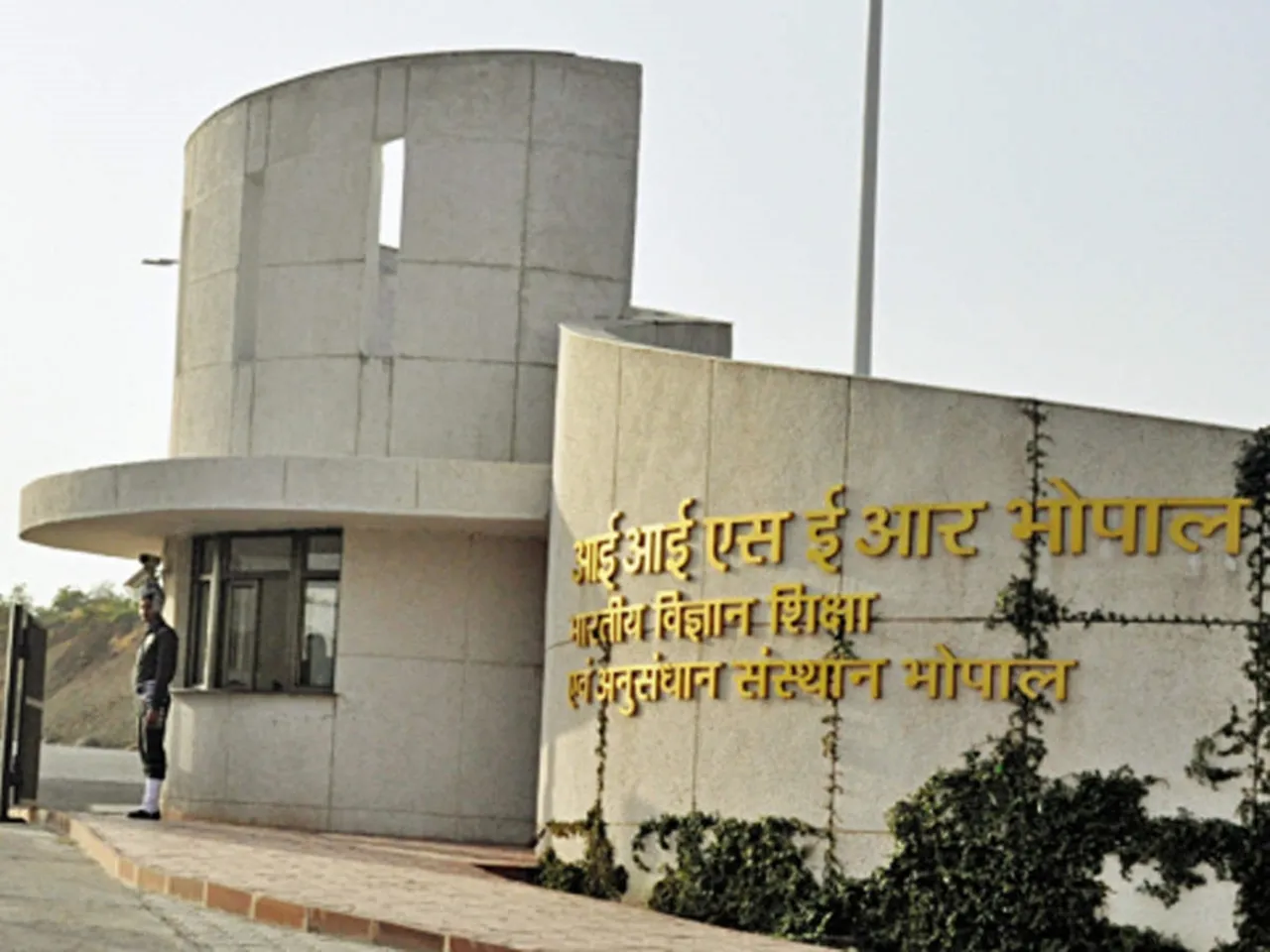 Indian Institute of Science Education and Research Bhopal (IISER Bhopal) has a novel educational programme called 'Undergraduate Clubs for Research Enthusiasts in Science and Technology' (UG-CREST). It is a unique attempt to cultivate scientific attitudes in the early days of a young graduate student.
Envisioned by Prof. Siva Umapathy, Director, IISER Bhopal, UG-CREST stands on three major verticals - Ramanujan Club, DUDE club, and 360-degree club. The clubs aim to nurture the research capabilities of undergraduate students at the institute from early years and actively engage students intellectually in addition to regular course work.
Elaborating about the UG-CREST, Prof. Siva Umapathy, Director, IISER Bhopal, said, "Ramanujan Club, DUDE (Desk for Universal Design) Club, and 360-degree Club were launched to encourage students to research work. Students will be encouraged to join any one of the three clubs during their first year of the academic programme."
Further, Prof. Siva Umapathy added, "Initial orientation and regular discussion sessions by faculty members and students will be organized to work towards the programme. Such mentoring of students at the personal level by faculty members in the initial years will result in positive engagement of students in the right direction. During their third year in the programme, students will join particular department clubs as per their inclinations."
UG-CREST is a rare attempt to install scientific values in the early days of a young graduate student.
ABOUT THE CLUBS
Ramanujan Club
The Ramanujan Club aims to early exposure to exciting concepts in theoretical sciences with the help of carefully formulated projects or questions. The club intends to kindle the scientific curiosity of young undergraduate students and foster the spirit of innovation and interdisciplinary research among the students.
Some motivating questions could include:
Ø  How does an MRI Scan estimate the size and orientation of an object inside the body?
Ø  How are weather predictions made?
Ø  How are election results predicted?
Ø  How can the efficiency of communication networks be maximized?
Ø  How can one develop strategies to win a multiplayer game?
The following key initiatives are implemented in the Ramanujan lab to deepen conceptual understanding and enhance the overall learning experience among the students
Ø  Designing physical models for illustrating abstract concepts
Ø  Development of computer programs, graphical models, experiments, and algorithms for explaining core concepts.
DUDE Club
DUDE (Desk for Universal design) Lab is a design and innovation laboratory that facilitates state-of-the-art hardware to accomplish student-driven creative projects related to the theme – "Campus as a testbed". The projects are aligned toward improving campus technological developments. Directed efforts will encourage students to translate the project towards a product with testing and development provisions on campus. Such a complete experience from design to product will enable their thinking process to expand from a simple prototype to a product design.
The lab primarily focuses on first- and second-year undergraduate students to facilitate cross-fertilization of engineering and science ideas. The major themes of the lab are:
Ø  Smart campus: To develop smart systems based on electro-mechanical components to enable the efficient introduction of technology into the IISER Bhopal campus
Ø  DIT Intelligent automation: To develop their own prototypes for an intelligent automation solution for the IISERB campus. AI will also be used to bring in intelligent components
360 Degree Club
The 360-degree club proposes to engage UG students in their early years in a learning environment that provides a 360-degree approach to education. The faculty members from all basic science departments (Biology, Chemistry, Mathematics, Earth and Environmental Sciences, Mathematics) are mentors of the club.
The club focuses on first- and second-year undergraduate students and helps them orient toward their discipline of interest in the major areas.
###
ABOUT IISER BHOPAL
Established by the Ministry of Education (then Ministry of Human Resource & Development), Government of India, in 2008, IISER Bhopal is the youngest of the first five IISERs. In a decade, the Institute has received several distinctions, duly carving out its own position in the national and international arena.
With a vision to provide high quality education to the students and contribute to society through its research, IISER Bhopal is the first IISER to have been declared by the Ministry of Education for project completion.
IISER Bhopal is continuously consolidating its position in the National and International rankings and has secured 61st place in The National Institutional Ranking Framework, Ministry of Education, Government of India. Along with this, IISER Bhopal has gained rank 281-290 in the overall category of the QS Asia Ranking 2023. The Institute has also been ranked 57th (National Rank, out of 70 in the 1500 Institutes) in the Times Higher Education 2023 World Ranking.