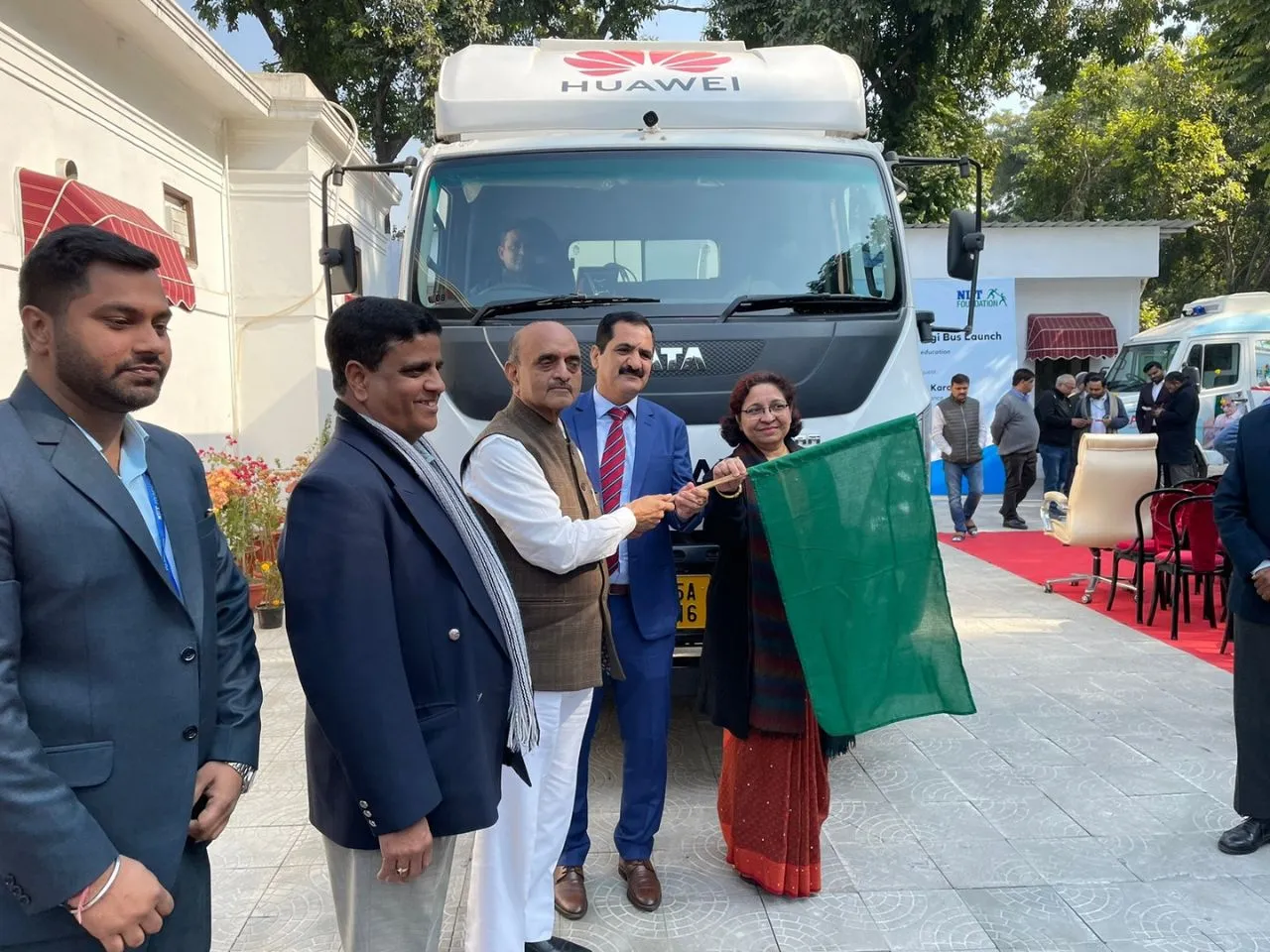 As a part of its TECH4ALL CSR initiative, Huawei India is extending its global reach by providing primary healthcare and digital education to the underprivileged communities of the Indian sub-continent. To kickstart this initiative, Huawei India has joined forces with Wockhardt Foundation to unveil two state-of-the-art Mobile Medical Units. The event also marked the debut of a fully-equipped digital education center on wheels, the Digibus, which will bring education to remote areas with limited access. The Digibus initiative partners are aligned with the Prime Minister's Antyodaya program, which aims to promote digital literacy throughout rural parts of the country.
The flag-off ceremony was attended by high-profile guests including Dr. Bhagwat Kishanrao Karad, Union Minister of State for Finance, Government of India, Dr. Huzaifa Khorakiwala, CEO of Wockhardt Foundation, Ms. Charu Kapoor, COO of NIIT Foundation, and Mr. Harsh Khurana, Chief of Regulatory, Corporate Affairs & Communications Department at Huawei India. The initiative is set to benefit a large number of people, with an estimated 3,25,000 patients receiving treatment through the 13 mobile medical units and 1,50,000 students receiving education through the 4 Digi buses over the course of the program. The vehicles will be operating in smaller towns and localities in the Delhi-NCR region, Rajasthan, Haryana, Uttar Pradesh, and Maharashtra.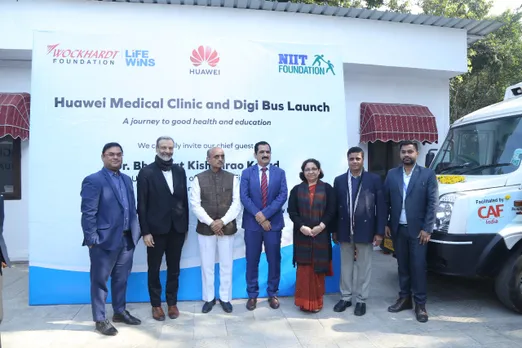 On the momentous occasion of the flag-off, Dr. Bhagwat Kishanrao Karad, Union Minister of State for Finance, Government of India, declared with passion and conviction, "Healthcare and education are the pillars upon which our society stands, and it is our duty to constantly strengthen them to build a robust Digital India. In a country as vast and diverse as ours, a collaborative effort is required, where everyone from the government to the corporate sector to the civil society works together towards a common goal. I believe that with our combined efforts, we can create opportunities for underprivileged communities to level the playing field with the rest of society."
The Wockhardt-Huawei Mobile Medical Clinics will be manned by an elite team of 1 doctor, 1 pharmacist, and 1 driver, bringing free OPD and health screening sessions to the doorsteps of the local residents in the areas it visits. To ensure that the vehicle stays on track, it is equipped with a state-of-the-art GPS system, allowing the administrators to monitor its progress at all times. This way, they will be able to ensure that the medical clinics reach the far-flung and remote corners of the regions it is plying on.
The NIIT Foundation-Huawei 5G enabled Digi buses are the epitome of technological advancement, equipped with 20 desktops, 30 mobile phones, indoor and outdoor digital screens, and a 5G enabled network for remote teacher-student interactions. These vehicles will bring digital awareness, education and skills to the youth, women and underprivileged in remote and rural areas of the country.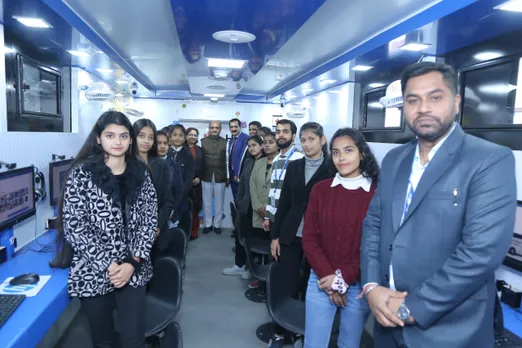 With cutting edge technologies like 5G Communications, Immersive & Virtual Collaboration, Content Management, Security and Edge AI, the Digi bus aims to provide an uninterrupted world-class education facilities to rural communities. The vehicle is powered with all the latest amenities and catalogues for e-learning and remote classrooms, which enables it to function as a temporary digital school, offering various courses like Financial Literacy, Basic IT, Digital Literacy, STEM, Video based Education, etc. by a local supervisor to oversee and guide students. In other words, it's nothing short of a mobile educational revolution, bringing the future of education to the most remote and underprivileged corners of the country.

Akash Mathur, Vice President at Huawei Technologies India said, "In line with Huawei's focus on connecting people to make the world a better place, a long-term vision is needed. We believe that good health and education are rights of every citizen, irrespective of their geography, and through these initiatives flagged off today, we aim to provide towards that need. Penetration of digital access for important services remains a problem in India, due to challenges of cost, internet availability and lack of knowledge. While efforts are being put towards building the last mile digital connection across the country, we believe initiatives such as ours, are useful supplements to get the ground ready for future development."
Huawei has a long-standing commitment to social and community welfare, and has partnered with multiple NGOs over the years to launch initiatives that make a real difference in people's lives. Some of the key highlights of these initiatives include building sanitation and digital facilities in schools, funding research projects of leading institutes, supporting Covid relief efforts, and donating to disaster relief funds.
As part of its CSR programs in India, Huawei has funded the construction of sanitation facilities in 94 schools, provided mid-day meals for over 55,000 students across 50+ government and affiliated schools, and built digital/ smart classrooms in 101 schools, benefitting nearly 40,000 students across Uttar Pradesh, Telangana, Andhra Pradesh. Huawei has also joined forces with other CSR foundations and industry stakeholders to support their initiatives, such as setting up a healthcare academy, providing IoT solutions for agriculture for farmers in Maharashtra and MP, and establishing Centers of Excellence in Bihar and Uttar Pradesh. Through these partnerships, Huawei is playing a vital role in improving the lives of people in India, one initiative at a time.
(Disclaimer: TICE news did not write this content. The Brand's agency or company has sent a press release.)