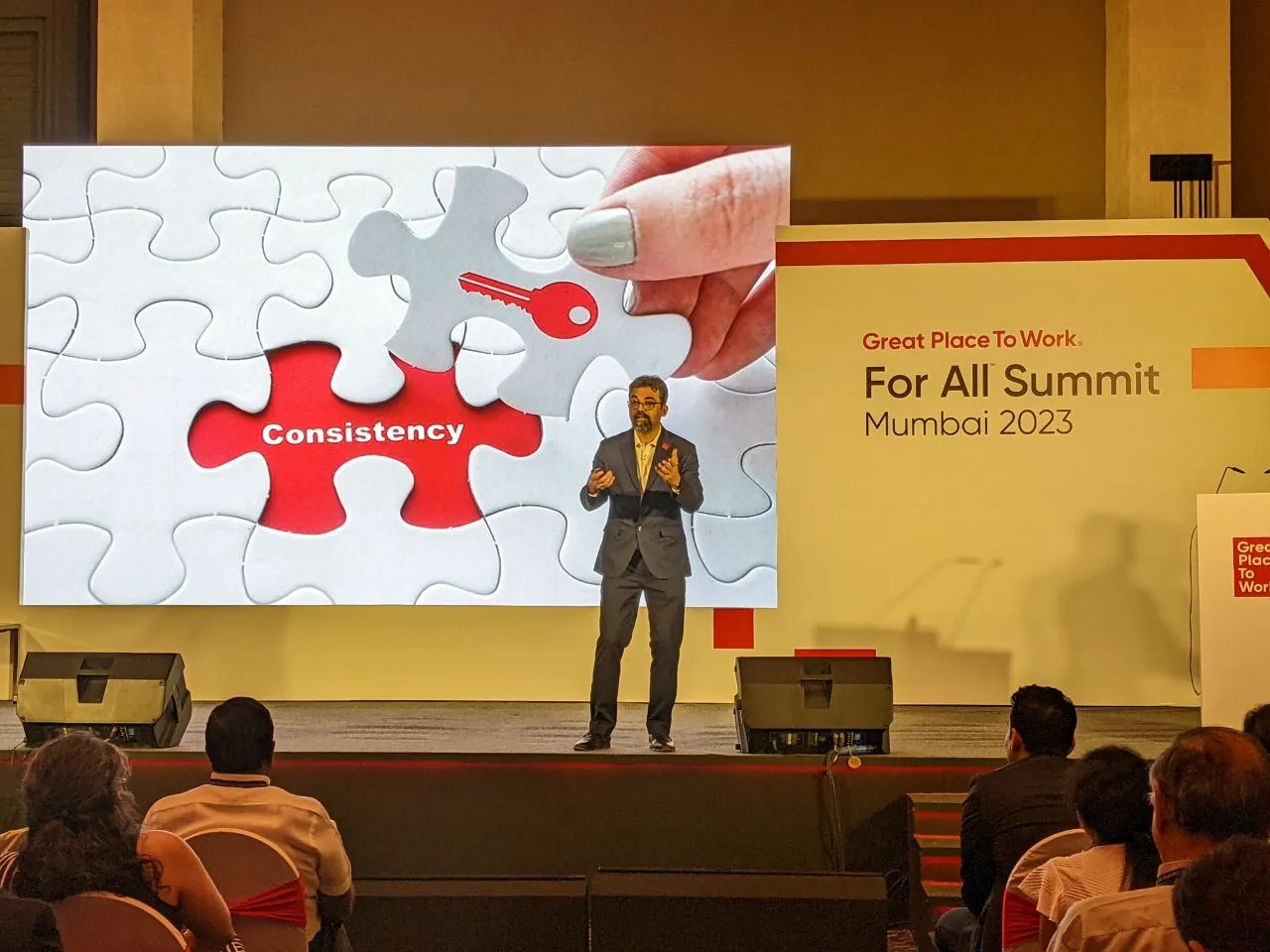 The recently held For All Summit 2023 hosted by Great Place To Work® India saw an impressive turnout, with over 15 packed sessions centered around the theme of Agility, Innovation & Maximized Human Potential. The event was attended by industry leaders and was praised for delivering thought-provoking insights on the future of the workplace.
Key Takeaways From For All Summit 2023
Great people managers delivering great results was a recurring theme during the summit, with speakers like Sudhanshu Mani, Arunima Sinha, Ravi Venkatesan, and Kris Gopalakrishnan leaving a lasting impression on the audience. Their speeches based on real-life experiences provided unique perspectives that will assist attendees in making decisions and helping others.
The For All Summit exceeded expectations this year, leaving the audience with a new perspective on creating an agile, innovative, and healthy workplace culture, according to Yeshasvini Ramaswamy, Serial Entrepreneur & CEO of Great Place To Work, India.
Ramaswamy added that companies are bringing Environmental, Social, and Governance (ESG) to the forefront of their businesses, recognizing that employees want to be associated with firms that have a social purpose. Data shows that employee sentiment has improved dramatically in recent years, with 87% of employees having a positive response in 2022 compared to 79% in 2016.
App Launch
During the summit, the For All Community India mobile app was launched. The app provides access to the best people practices across industries, company research papers, case studies, and blogs from the leaders of the Best Workplaces™ Global. It also offers a platform for meaningful discussions on various topics through discussion forums.
Key Topics At For All Summit 2023
Conversations during the day-long summit revolved around a wide range of topics, including:
AIM in India – A Case Study on the Vande Bharat Express
Becoming ESG-Conscious: How to Make Sustainability Stick
How Unicorns Leverage Disruptive Innovation
Building a Human-Led, Data-Powered Culture
Winning the War for Talent
The Science Behind People Management.
The For All Summit 2023 was a success, providing attendees with a wealth of information on the future of the workplace and the role of leaders in shaping it. The launch of the For All Community India app is a significant step towards creating a more informed and connected community of people who are passionate about creating great workplaces.