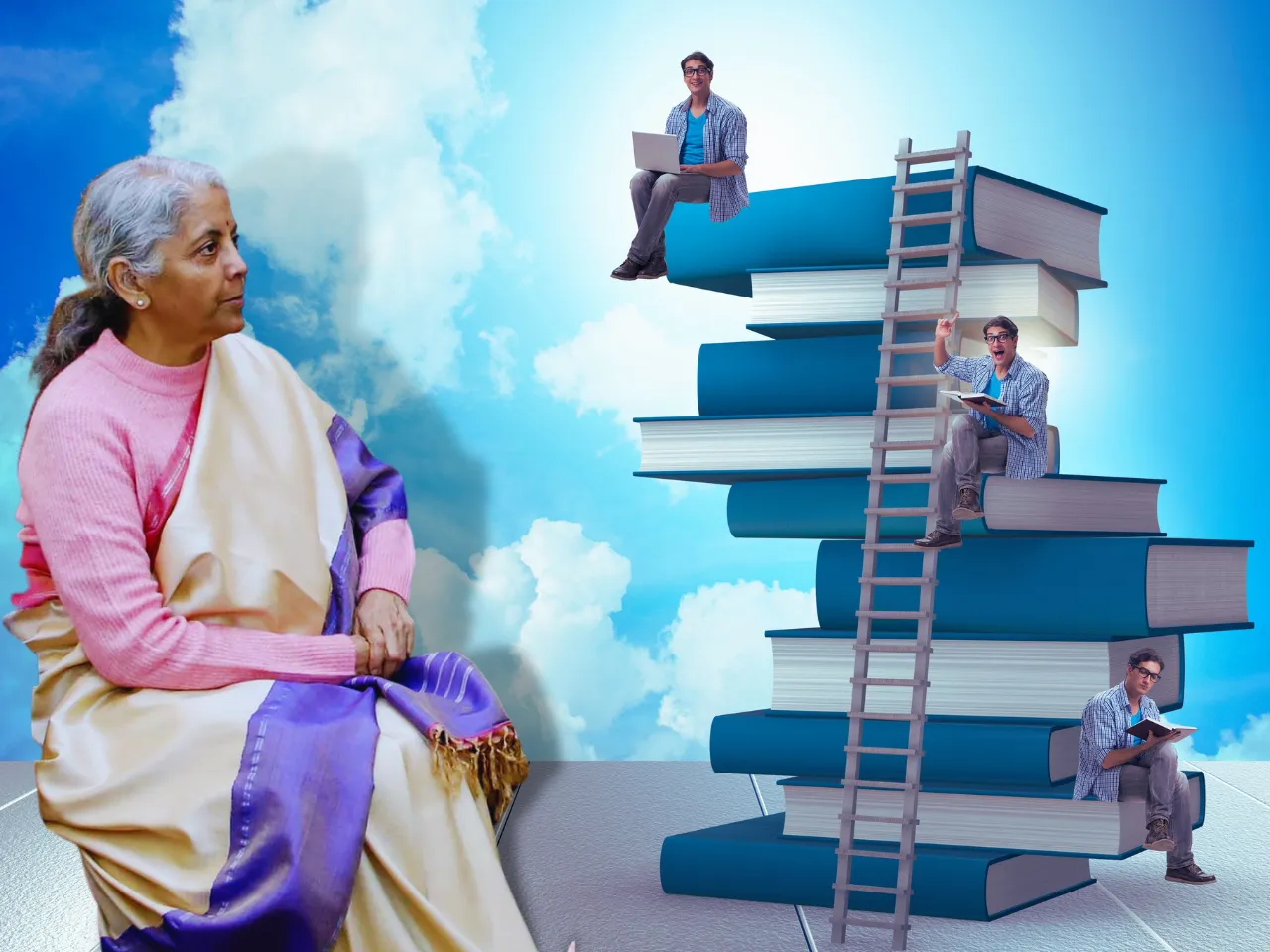 As the Union Budget 2023 approaches, the EdTech industry in India is eagerly awaiting announcements that will address the challenges it faces. The sudden shift to virtual education in 2020, brought on by the global pandemic, has highlighted the need for investment in technology-enabled infrastructure and professional development opportunities for teachers. 
The Indian government has already recognized the importance of EdTech and personalised education, as seen in the allocation of funds for higher education and school education in the last Union Budget. However, the industry is still facing obstacles, such as a lack of technological infrastructure in certain areas and a lack of support for professional development and training opportunities for teachers.
Rishabh Khanna, founder and CEO of Suraasa, states that as students return to in-person learning, there is a need to invest in bridging the skill gaps that have developed due to a lack of in-person learning and to help teachers effectively implement blended learning methods in the classroom. He is advocating for a budget dedicated towards programmes and resources that will help students and teachers receive extra support and opportunities to succeed.
Additionally, the EdTech industry is calling for government action to make online education accessible to all, including those in Tier 3 and Tier 4 cities who currently struggle with tech-based infrastructure challenges such as poor internet speed and a lack of digital devices. Ritika Amit Kumar, co-founder and CEO of STEM Metaverse, suggests reducing GST on lab equipment used in education and STEM courses, content, VR, and AR equipment to make experiential STEM education available to all. The government could also focus on building the necessary infrastructure for online education in remote areas, such as internet connectivity and computer systems.
Moreover, the industry is also looking forward to the government to take steps to support the growth of the EdTech industry by providing incentives, subsidies and tax benefits for the companies and startups working in this field.
Sachin Sandhir, Founder & CEO of  Genleap, India's first DNA-based self-discovery, and career management platform seeks a lower tax bracket. 
"In the upcoming Union Budget, 2023 Edtech businesses seek a lower tax bracket on educational goods and services. In our opinion, the high tax slab that we, Edtech founders, currently find ourselves in acts as a barrier to democratizing education at a time when the government is pushing for it.  he Government of India is expected to reduce the overall cost, which will pass on to schools and parents and could result from the GST exemption on the supply of goods (including TVs and tablets for digital education, which are currently subject to a 28% GST) and services (used for teaching and learning applications and content, which are currently subject to an 18% GST). This will lower the cost of educational goods and services and encourage the adoption of NEP nationwide".
Sanjay Viswanathan, Chairman AdiGroup and Ed4All says that Budget 2023-24  must address twin subjects of Education and Skills that are presently under-invested and underwhelming. 
"India needs to keep aside at least 4% of its Budget for this, and for the next 25 years.  Two logical sources of financing must be tapped. First is external financing through Institutional Investors - SWF and PF - to invest through long-term, low-cost capital. Position Education similar to Infrastructure and incentivise investors through a framework of structures (SPV) with sovereign guarantees. India can secure circa $500bn of infrastructure-orientated capital over 25 years with this".  

Overall, the EdTech industry is looking forward to the Union Budget 2023 to address these challenges and to continue the government's efforts to promote personalised and quality-driven education in India. This will not only benefit the students but also the country's economy as a whole by producing a highly skilled workforce.