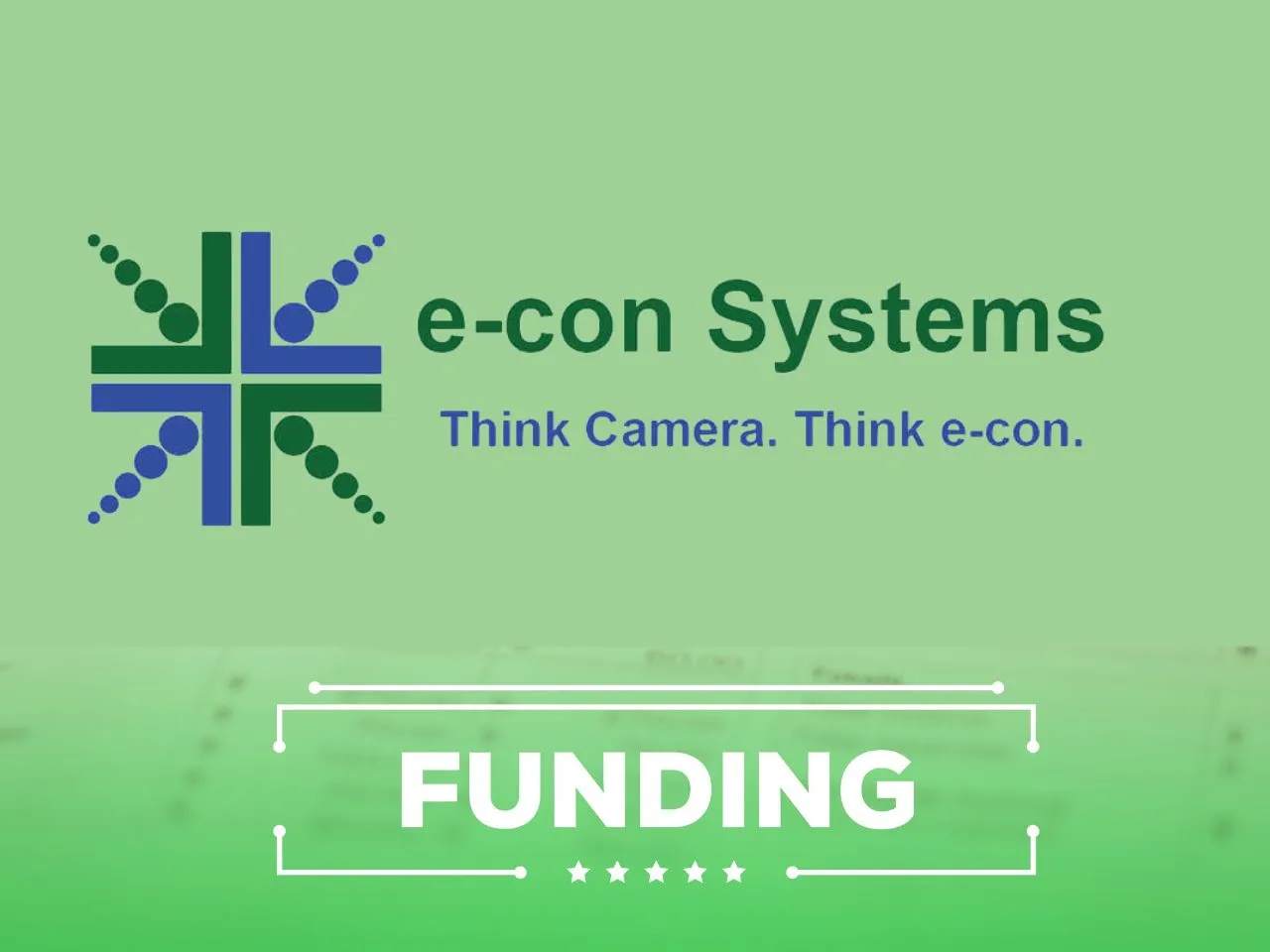 e-con Systems, an embedded vision products and solutions startup, has raised around 100 crore ($13 million) in funding from GR 2022 Holdings. 
e-con Systems did not disclose the valuation of the company post the raise. The company plans to use the funds for building new facilities for imaging, autonomous mobile robots, autonomous shopping, and cellular and molecular imaging labs at Chennai. 
e-con Systems Expansion Plans
It also plans to expand its operations in the US and other countries. The company's R&D, design and development is done at its Chennai development centre with a team size of over 350. 
e-con Systems, which was originally a product design services company, has transformed itself to an original equipment manufacturing (OEM) camera product company. The company has electronics manufacturing partners in Chennai and Gurugram who undertake manufacturing for its suite of camera solutions. It also partners with key sensor makers like Sony, Onsemi, and Omnivision, and lens makers like Commonlands and Corning. 
Ashok Babu Kunjukkannan, co-founder and president of e-con Systems said, "With the support of our talented team of engineers and our unwavering commitment to excellence, we are confident in our ability to maintain our position as a leading global provider of embedded vision products and solutions."
Radhakrishnan Gurusamy of GR 2022 Holdings Inc said that market tailwinds currently support the applications of AI and automation to hardware products, and given the rapid growth of embedded vision, e-con Systems is well poised for exponential growth.
(Disclaimer: TICE news has written this content based on a press release sent by the company or the organisation.)