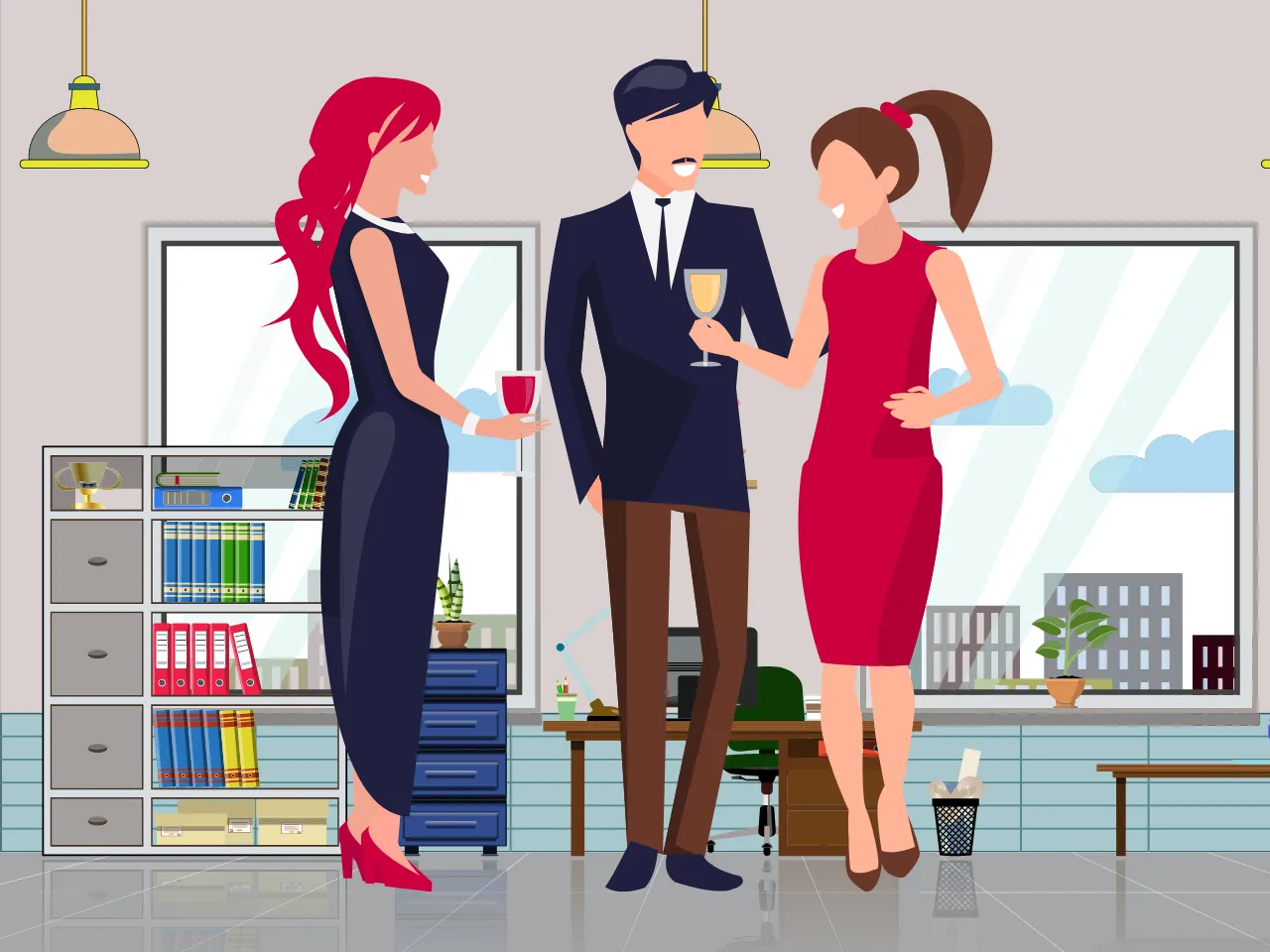 A recent development in Haryana's liquor policy has opened up an opportunity for corporate offices across the state to allow alcohol consumption within their premises. This exciting change means that employees in Haryana offices can now enjoy a drink during their work hours. If your company doesn't have an office in Haryana yet, it might be time to consider setting one up to take advantage of this new policy.
Haryana's Council of Ministers has given the green light to a new liquor policy, effective from June 12, which permits the possession and consumption of low-content alcohol beverages within large corporate offices across the state. 
This decision opens the door for employees to enjoy drinks like beer, wine, and ready-to-drink beverages on office premises, provided the office has a minimum of 5,000 employees and a covered area of at least one lakh-square feet in a single self-owned or leased location.
L-10F License: The Key to Alcohol Consumption in Haryana Corporate Offices
Under the newly approved excise policy for 2023-24, corporate offices meeting the minimum requirements will be eligible to apply for an L-10F license, allowing the consumption of low-content alcohol beverages within their premises. To obtain the license, the office must have a canteen or eatery with a minimum area of 2,000-square feet. The license application process will follow the same procedures as bar licenses, and an annual fixed fee of Rs 10 lakh, along with a security amount of Rs 3 lakh, must be paid by the licensee. It is important to note that the licensed premises cannot be a public thoroughfare or connected to any publicly accessible area. The licensee must also adhere to clause 9.8.9 of the policy regarding liquor procurement.
The collector (excise), with the approval of the excise and taxation commissioner, will grant the L-10F license. Subsequently, the license will be renewed by the deputy excise and taxation commissioner of the district on behalf of the collector (excise).
Temporary License Fees Revised for Event Organizers in Haryana
In addition to this development, the state government has revised the fees for temporary licenses (L-12AC) issued to event organizers for serving liquor during entertainment shows, exhibitions, comedy shows, magic shows, mega-shows, celebrity events, and similar gatherings. The fee has been increased from Rs 10,000 per event (for a gathering of 5,000 persons) to Rs 50,000 per event per day. 
For gatherings of more than 5,000 persons but less than 25,000 persons, the fee has been raised from Rs 1 lakh per event to Rs 2.50 lakh per event per day. Furthermore, for gatherings exceeding 25,000 people, the fee has been elevated from Rs 5 lakh per event to Rs 10 lakh per event per day. Temporary licenses (L-12AC) can be applied for a maximum period of three days at a time.
Alongside these changes, the state government has implemented an increase in the excise duty by approximately 3% for eight categories of Indian-made foreign liquor (IMFL). Moreover, the minimum retail price of country liquor has been raised from Rs 160 to Rs 170 for a quart, while metro liquor now costs Rs 220 for a quart, up from Rs 210. 
For super premium IMFL brands, the minimum retail price stands at Rs 3,100 for a quart, reflecting an increase from Rs 3,000. Super deluxe brands will be sold for Rs 875 per quart, compared to the previous price of Rs 850, and regular brands will cost Rs 420 per quart, up from Rs 400. The minimum retail price for economy brands remains unchanged at Rs 230 for a quart.
With the implementation of the new liquor policy, corporate offices in Haryana will soon have the option to serve low-content alcohol beverages on their premises, bringing a new dynamic to workplace culture and social activities.