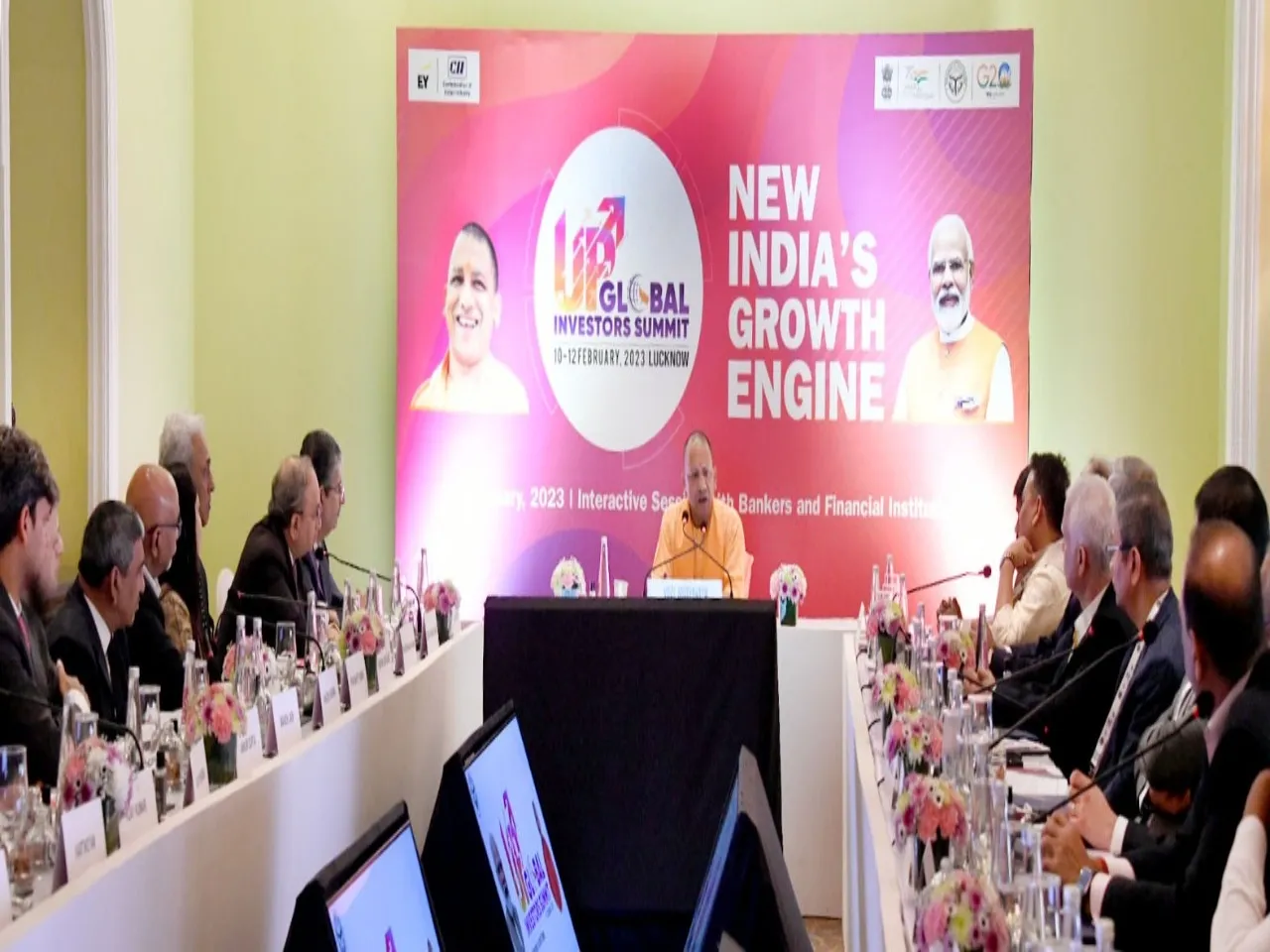 Top banking and finance professionals who met Uttar Pradesh Chief Minister Yogi Adityanath on Thursday at Hotel Taj in Mumbai were visibly impressed with the Yogi government's policies and initiatives.
Lauding the Yogi Government for improving infrastructure and law and order in the state as well as bringing policy reforms, the officials  described Uttar Pradesh as a state fast evolving into the 'best state for investment'.
This was in response to Chief Minister Yogi Adityanath appeal to them to join him in the development of Uttar Pradesh, the country's largest populous state.
Chief Minister Yogi also met several top industrialists including Ajay Piramal, Aditya Birla and Sajjan Jindal. 
UP's transformation 'commendable': Uday Kotak
Kotak Mahindra Bank CEO Uday Kotak said: "We are very excited by the arrival of Chief Minister Yogi Adityanath in Mumbai. Under his leadership, the law and order situation in Uttar Pradesh is improving, people's trust and confidence are growing, and we as bankers and members of the financial system are very happy."
He added: "The way this state, with a population of 25 crore, has transformed itself is commendable. Progressive policies for economic development, more than 19 lakh MSMEs, infrastructure, sector development, and startup ecoculture have further strengthened our belief."
Under the leadership of Prime Minister Modi and Chief Minister Yogi Adityanath, Uttar Pradesh is moving towards making a big contribution to the country's growth, he pointed out.
Business community's confidence in UP has increased: SBI CMD
SBI CMD Dinesh Kumar Khara said that the improvement in law and order in Uttar Pradesh has increased the confidence of the business community and industrial houses in the state and that's why they are keen to invest here. "In recent years, Uttar Pradesh has seen significant investment in its infrastructure. It is quite praiseworthy that important infrastructure components like electricity and roads have improved. These are very important elements to set up any industry," he said.
SBI CMD added that the state government is making every possible effort to increase its GSDP, including expanding agriculture, providing an environment for the growth of industries and encouraging startups.  
Govt's initiative to take MSME programme forward is praiseworthy: SIDBI Chief
SIDBI Chairman and MD Shiv Subramaniam Raman stated: "Chief Minister Yogi Adityanath told us that MSMEs are playing a significant role in the industrialization of the state. SIDBI is working closely with the Government of Uttar Pradesh. The headquarter of SIDBI is also in Lucknow. We have been working together for the last several years, but the initiatives taken by the government in the last few months to take forward the MSME programmes are really wonderful."
According to him, facilities ranging from credit guarantee schemes to loans for micro and small industries have been provided by the Yogi Government. "We are associated with the state government through various programmes. We have joined hands with IIT Kanpur for the Incubation Centre. We are also going to join hands with IIT BHU. We are starting a greening programme in Moradabad, converting coal furnaces to gas furnaces for brass exporters. We are arranging a fund of Rs 1500 crore for many big projects, including installation of efficient machinery ", he added.

UP government's prime focus is on development: Exim Bank MD
Exim Bank MD Harsha Bangari said, "The primary focus of today's conference was the banking industry's collaboration in transforming Uttar Pradesh into a $1 trillion economy. The Chief Minister has expected more cooperation from us in a big state like Uttar Pradesh under India Vision."
"There has been a lot of development in the infrastructure of Uttar Pradesh. Be it critical resources, which are very important for all kinds of industrial development or agri sector development. Apart from this, we discussed many other issues, in which the development of spiritual tourism in the state was also a very important point", she added.