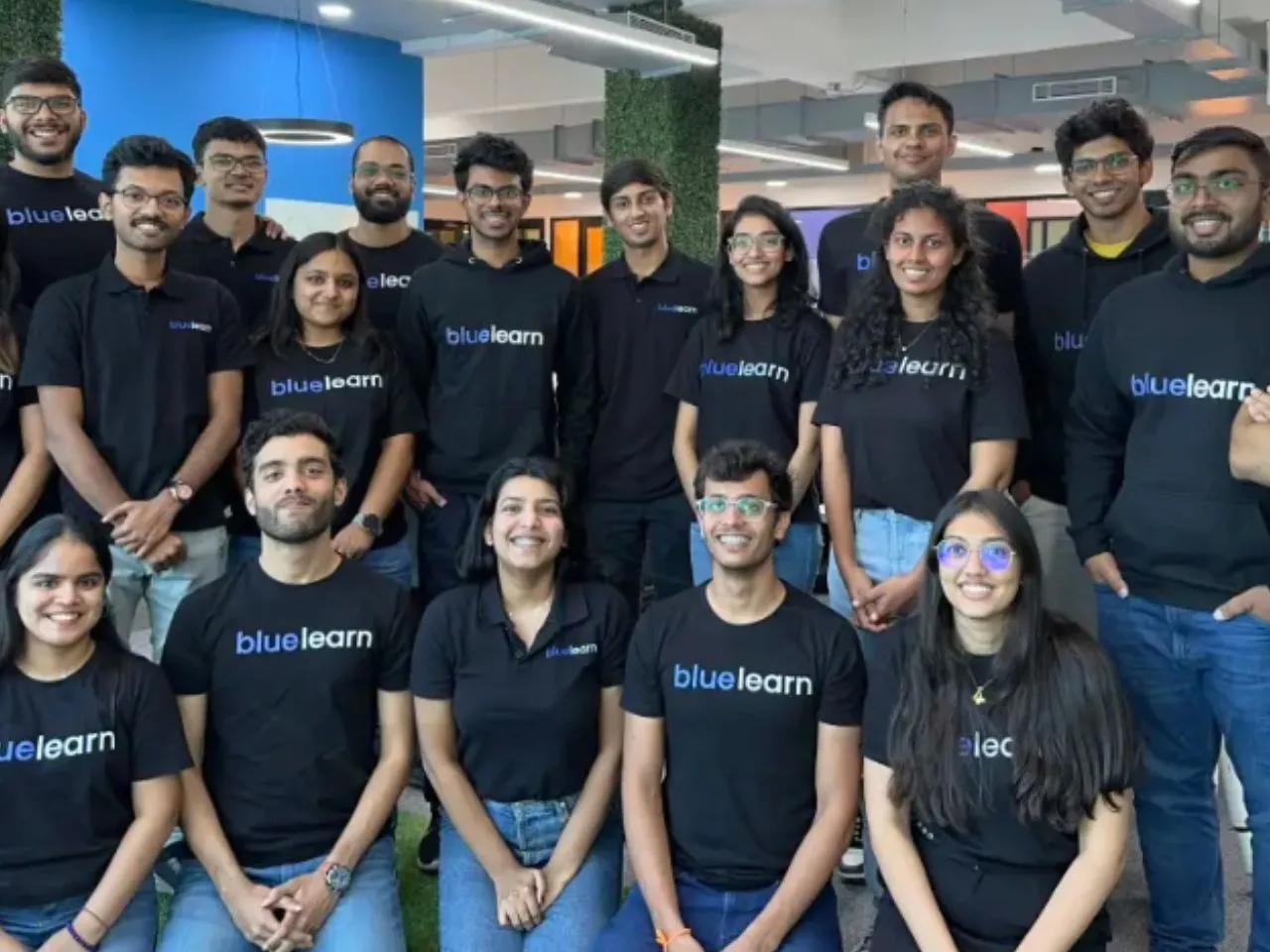 BlueLearn, a learning and work platform, has raised $3.5 million in seed funding round led by Elevation Capital and Lightspeed India. 
The company was founded in 2021 by Harish and Shreyans while they were studying at the Birla Institute of Technology and Science, Pilani, Goa.
"It's a small step in our journey to empower young builders and go-getters to achieve their dreams," reads company's social media post about the funding annoucemnt. 
BlueLearn's Growth
BlueLearn started as a Telegram channel for students to help each other with common questions and has now grown to have over 150,000 members from over 5,500 colleges and startups across 20+ countries. The company is growing 30% month on month organically.
The company has recently launched its internship and freelancing platform, BlueLearn Work, which matches the top 2% of community members with companies looking to hire exceptional young talent quickly. In under two months, the platform has seen over 1,100 companies and individuals post gigs and internships, with over 30,000 total applications.
Investor Support
The company expressed in its LinkedIn post that it is grateful for the support of Elevation Capital, Lightspeed India, Titan Capital, 2am VC, Vidit Aatrey & Sanjeev Barnwal, Rohit Bansal, Awais Ahmed, Kunal Bahl, Vivek Mohan, and other angel investors who have shown faith in their vision.
"To the 150k+ of you who chose to stand by us —thank you for making bluelearn what it is today. You mean the world to us," the company wrote thanking its users. 
BlueLearn's Mission
BlueLearn's mission is to empower young builders and go-getters to achieve their dreams and democratize access to opportunities for every student in the country. The platform helps users find work opportunities, upskill in a community, and meet smart people, regardless of personal or educational background.