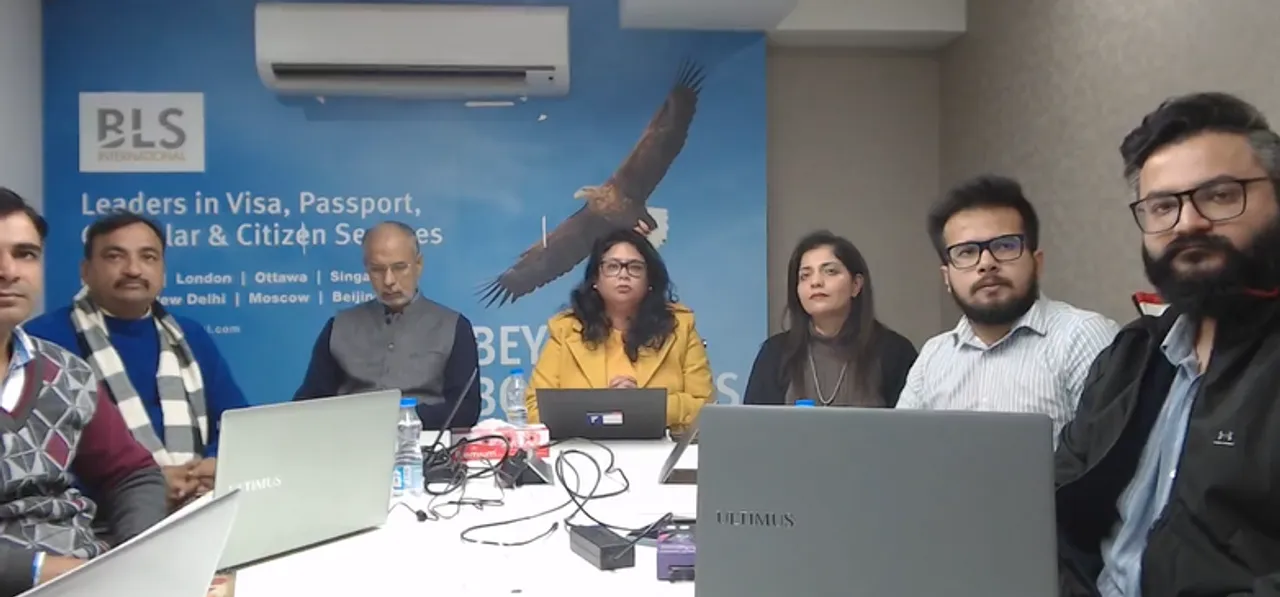 BLS International, an Indian homegrown company, is pleased to join hands with another homegrown lifestyle tech brand Futopia Global Pvt. Ltd. The signed agreement between the two ensures the distribution of advanced and world-class IT & IoT products over the length and breadth of India. Futopia Global manufactures laptops, smart wearables, tablets, accessories, smart bulbs, and emergency bulbs for sale in India and export to other parts of the world. 
The significant channel base and territorial reach of BLS will assist Futopia to pave its way in the rural part of India. The brand plans to grow exponentially amongst the locals in association with BLS. The partnership between BLS International and Futopia aims to strengthen and advance the objective of "Make in India, Make for India."
BLS E-services Private Limited, a wholly owned subsidiary of BLS International has integrated its BLS Sewa portal with the portal of the Rajasthan Government and has access to 30000+ E-Mitra centres and plans to open 1000 physical stores. Apart from this BLS is also serving the citizens through its network of 16000+ Banking Customer Service Points of SBI, BOB, PNB, CBI, and UBI. (Starfin & ZeroMass). 



The ULTIMUS series by Futopia offers an impressive range of laptops in 14.1 (35.8 cms) and 15.6 (39.6 cms) sizes with FHD display. ULTIMUS is value-for-money offering features like all-day battery life, Windows 11 OS, seamless connectivity including an RJ45 port for Data security, FHD display, dual-band wi-fi support, captivating stereo speakers, dedicated
numeric keypad, built-in 2.0 Mega Pixel webcam with dual-mic, 1-year onsite warranty, and lightning-fast SSD storage along with a thin & light form factor. 
It is an impeccable machine for handling multitasking and complicated operations, available in 3 different
colors — Glossy Black, Space Grey, and Cloud Silver. The brand also recently launched a series of smartwatches, WRISTIO, and a laptop series ULTIMUS with BLS International. 
The objective of the launch event was to connect and provide information about the products to the people from the country's remotest corners. The village-level entrepreneurs were made aware of the significance and demand for
products in the rural areas. 
FUTOPIA looks forward to capturing a lion's share in both categories and not only plans to take the Indian market by storm but also looks forward to soon launching in multiple regions across the world including but not limited to Indonesia, Nepal, Bangladesh, etc.



Speaking of the collaboration, Retd. Dr. Dinesh Tyagi (From Advisory board of BLS) , Ex-IAS officer and MD of  CSC e-Governance Services India Limited, said, "Smart Wearables are the need of the hour and smart watches in affordable prices for rural india will be game changer, Series of laptops in affordable prices would ease the accessibility of digital devices for students and teachers". He also emphasized, "the significant use of rechargeable LED lights in villages for the farmers and girls".
Mr. Manish Aggarwal, General Manager, further explained about the use of the BLS Store app for placing orders from anywhere and anytime through a digital platform accessible from mobile number. Futopia believes in the perfect state of the future. The commitment to a set of ethics unifies and directs it to wiser choices and actions. The products and services offered embrace change, innovation, and growth in every part of the world. 
Creativity, agility, resourcefulness, and innovation brace up a competitive, entrepreneurial spirit, and there is
no substitute for pioneering actions for Futopia. It looks forward to leading the lifestyle tech segment and serving customers with the best products. \
(Disclaimer: TICE News did not write this content. The brand's agency or company has sent press release.)