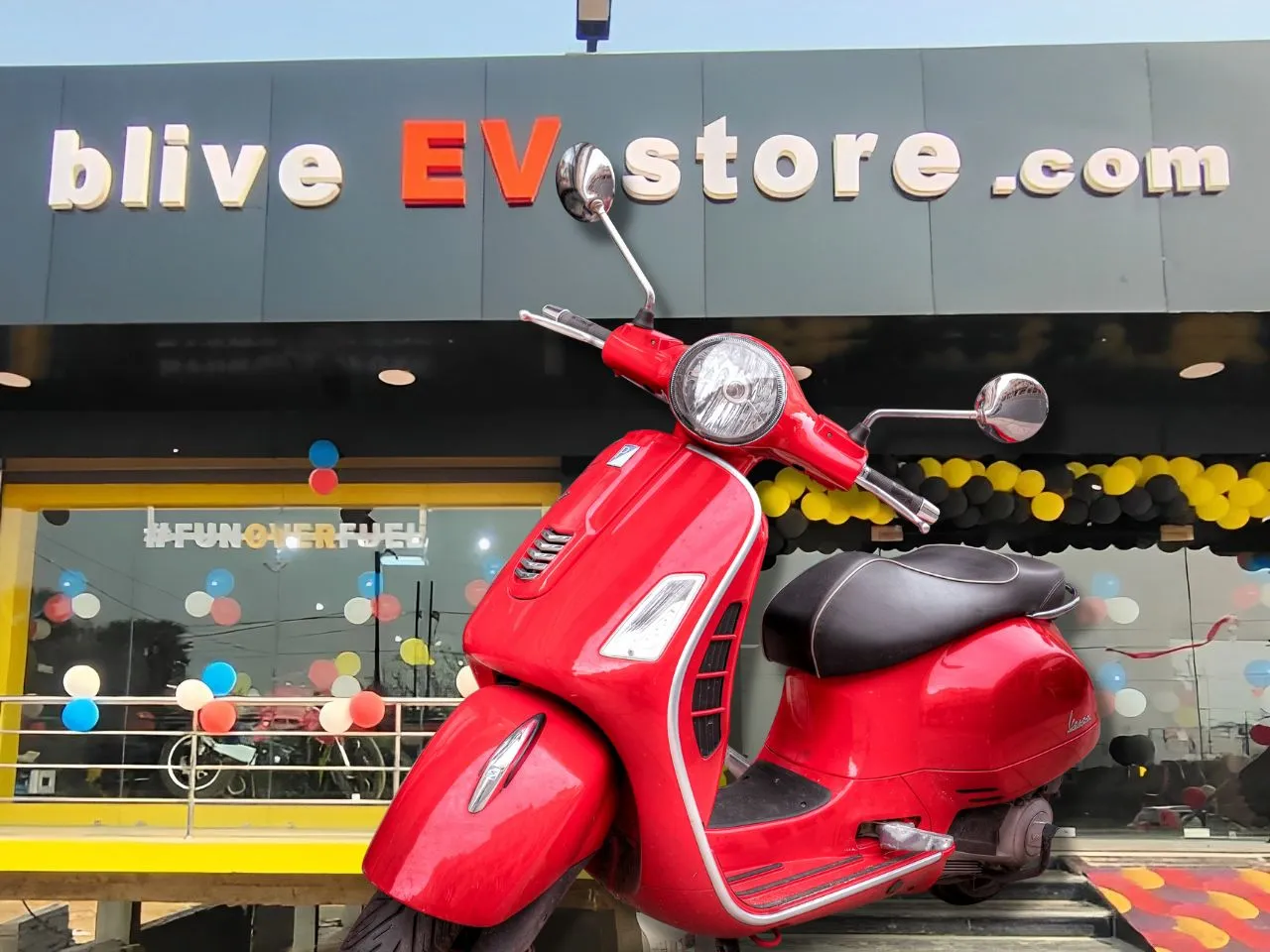 Following up on its foray into the steel city of India last year, BLive - India's fastest-growing multi-brand electric vehicle startup, has opened its second store in the state of Odisha, in Dhenkanal City. The store was inaugurated in the presence of dignitaries. Strong consumer sentiments pertaining to transitioning to electric mobility, coupled with the global march toward carbon neutrality, have encouraged the brand to open its EV experience store in Dhenkanal City, Odisha.
What Does BLive Offer To You?
The BLive EV Store offers a wide range of electric vehicles from multiple EV brands, expert support, easy finance and exciting offers. Buyers can opt for EVs at EMIs as low as 2,000 per month for a range of electric scooters, cycles, motorcycles and delivery vehicles. With a network of over 20 franchisee-owned stores, BLive has assisted over 2,500 families and businesses to switch to electric. The store has on display electric vehicles from renowned brands such as Bounce Infinity, Gemopai, Batt:RE, Kinetic Green, Amo, Detel, Hero Lectro, EMotorad, Omega Seiki, Mayuri Electric and others. Customers can experience one of the most awaited high-speed EVs with stylish looks – the Batt:re Storie at BLive's multi-brand store. This smart and innovative e-bike is the first of its kind in the Batt:re range.
Samarth Kholkar, CEO & Co-Founder, BLive, said "The people of Odisha have welcomed us with open arms. The tremendous response we received with our store in Rourkela, instilled in the confidence in us to open our second store in Odisha, in Dhenkanal City. The store will provide consumers with the opportunity to 'try and buy' EVs for a confident transition to electric mobility." 
Commenting on the launch, the proprietor of the Blive store in Dhenkanal City, Sabita Sahoo said, "We are extremely happy to partner with BLive and help ease the transition to electric mobility with BLive's fantastic product portfolio. We encourage people from all walks of life to visit our store to learn more about the efficiency and reliability of EVs and the practicality and the clean and green experience that they offer. We are committed to helping consumers make the transition towards a cleaner, greener and economical mobility option."
The store in Dhenkanal City will also facilitate home demos and provide the customers with information on exciting offers and easy finance options. Interested consumers can visit the store to learn more about the benefits of EVs, learn about the various types of EVs available, have the myths surrounding their use debunked, and also learn about available financing options. The store also has facilities like Roadside Assistance and extended warranty. The store will also provide potential customers with the offer of Exchange & Upgrade, where a customer can exchange his old petrol-powered two-wheeler for a brand-new EV.
With global awareness around climate change concerns, aided by India's commitment toward boosting electric mobility, the Odisha State government released its EV policy earlier this year aimed at supporting the adoption of Electric Vehicles in both personal mobility and public transport segments. The EV policy also aims to enable the creation of a robust network of Electric Vehicle charging stations & battery swapping stations catering to all types of Electric Vehicles with a focus on clean energy sources.
According to its EV policy announced in February this year, the Odisha government had said it will provide a 15 per cent subsidy on the purchase of electric vehicles. For two-wheelers, the subsidy will be 15 percent of the cost, up to a maximum of Rs 5,000. The cap on a 15 per cent subsidy for three-wheelers is Rs 10,000, and for four-wheelers, it is Rs 50,000. The scheme will be in place till December 31, 2025. In addition to the subsidy, the state government has announced the exemption of registration fees and motor vehicle taxes on all categories of electric vehicles.
Speaking about Odisha's rapid progress toward electric mobility, Sandeep Mukherjee, Co-Founder, BLive said, "A recent study on the comprehensiveness of EV policies of 26 states and Union territories based on 21 parameters showed that Odisha is among the nine states and UTs whose EV policies have the strongest demand side incentives. Furthermore, Odisha is also among only a few other states and UTs in India who have mandated the creation of charging infrastructure in new residential buildings, offices, parking lots, malls, etc. We hope our store in Dhenkanal City will help provide an easy option for consumers looking to make the switch to electric mobility."
(Disclaimer: TICE news did not write this content. It is based on a press release sent by the company or the organisation.)