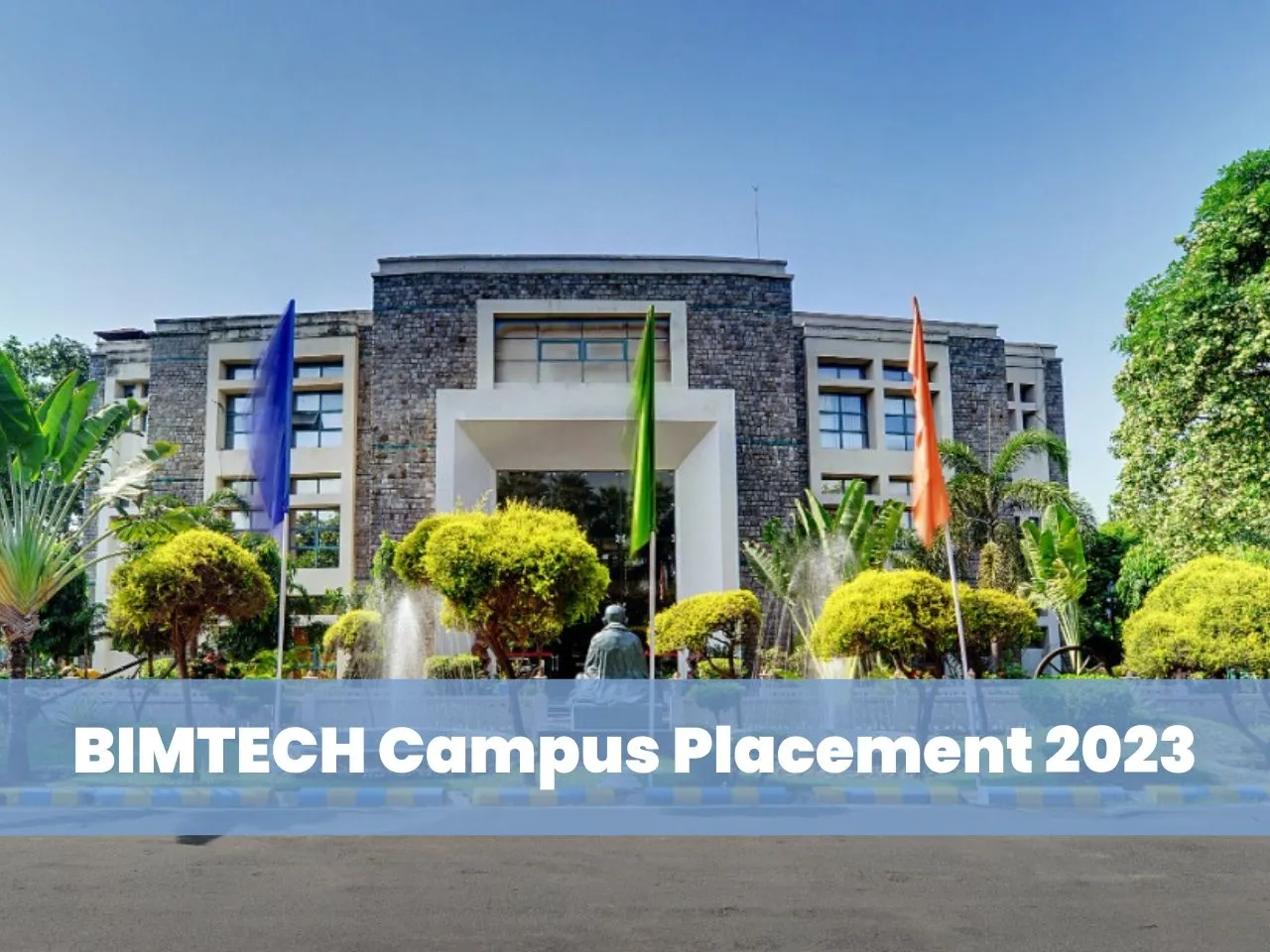 The Birla Institute of Management Technology (BIMTECH) recently concluded its placement program for its various flagship management programs for the Class of 2023, achieving a 100% placement record.
The highest salary offered was Rs 23.43 lakhs per annum, with a significant 20% increase in average salaries compared to previous batches. The four regular programs included PGDM, PGDM International Business, PGDM Retail Management, and PGDM Insurance Business Management. 
The leading recruitment sectors were Banking, Financial Services, and Insurance (BFSI) and Consulting, with 36% and 24% of total job offers respectively. There was also a spike in recruitment by Fintech/Insurtech and IT startups. 
The placement process utilized a hybrid hiring process with a mix of online and offline tools to evaluate students for different competencies. BIMTECH has a 360-degree approach to improvement in its placement record, which includes scenario-mapping, preparing students according to the needs of industries, providing assistance to acquire desired new skills, and collaborating with companies for higher packages.
This campus season witnessed a shift from the traditional selection methods like Group Discussion (GD) to a hybrid hiring process with a mix of online and offline tools to evaluate students for different competencies. OPQs, case analysis using data and new age tools and/or guesstimate rounds were used as major screening tools.
Commenting on the improvement in the placement record, Dr. H Chaturvedi, Director, BIMTECH said, "Along with quality education, rankings and top accreditations, placement has been a strong part of BIMTECH legacy. A constant increase in average packages is clearly visible. In the batch of 2019-21 an increase of 16 % was recorded vis a vis batch 2018-20. Similarly, the batch 2020-22 and the batch 2021-23 witnessed a growth of 18 % and 20 % respectively, in comparison to previous batches. An increase in Average Packages should be considered as one of the key indicators while judging/ evaluating the worthiness of a B-School."
"There is a strong demand for tech-savvy resources, who understand technology interventions happening in the related areas as well as the sector they are aspiring for. Data analytics, risk management w.r.t cyber security, information security and climate and ESG are the emerging skill areas. In the past two years, product, project management and inside sales have been the major tasks of the IT sector, followed by demand for business analysts," added Dr. Chaturvedi.
Dr. Chaturvedi further elaborated on the key drivers for change in the placement record in BIMTECH, "A 360-degree approach plays an important role in the improvement in placement record of a particular institute. It starts with scenario-mapping by collecting information from industry experts, regular and potential recruits, concerned officials of peer group institutions, scanning important and authentic information from various media houses etc. Preparing students, according to the needs of Industries, providing assistance to students so that they can acquire desired new skills, negotiations with the corporates for higher packages, approaching and collaborating with companies that belong to new-age sectors like Data Analytics, Digital Business, E- Commerce, Electrical Vehicle and Accessories, Cyber Security, etc and preparing students as per the need of these new-age industries."

⁠⁠⁠⁠⁠⁠⁠(Disclaimer: TICE news did not write this content. It is based on a press release.)