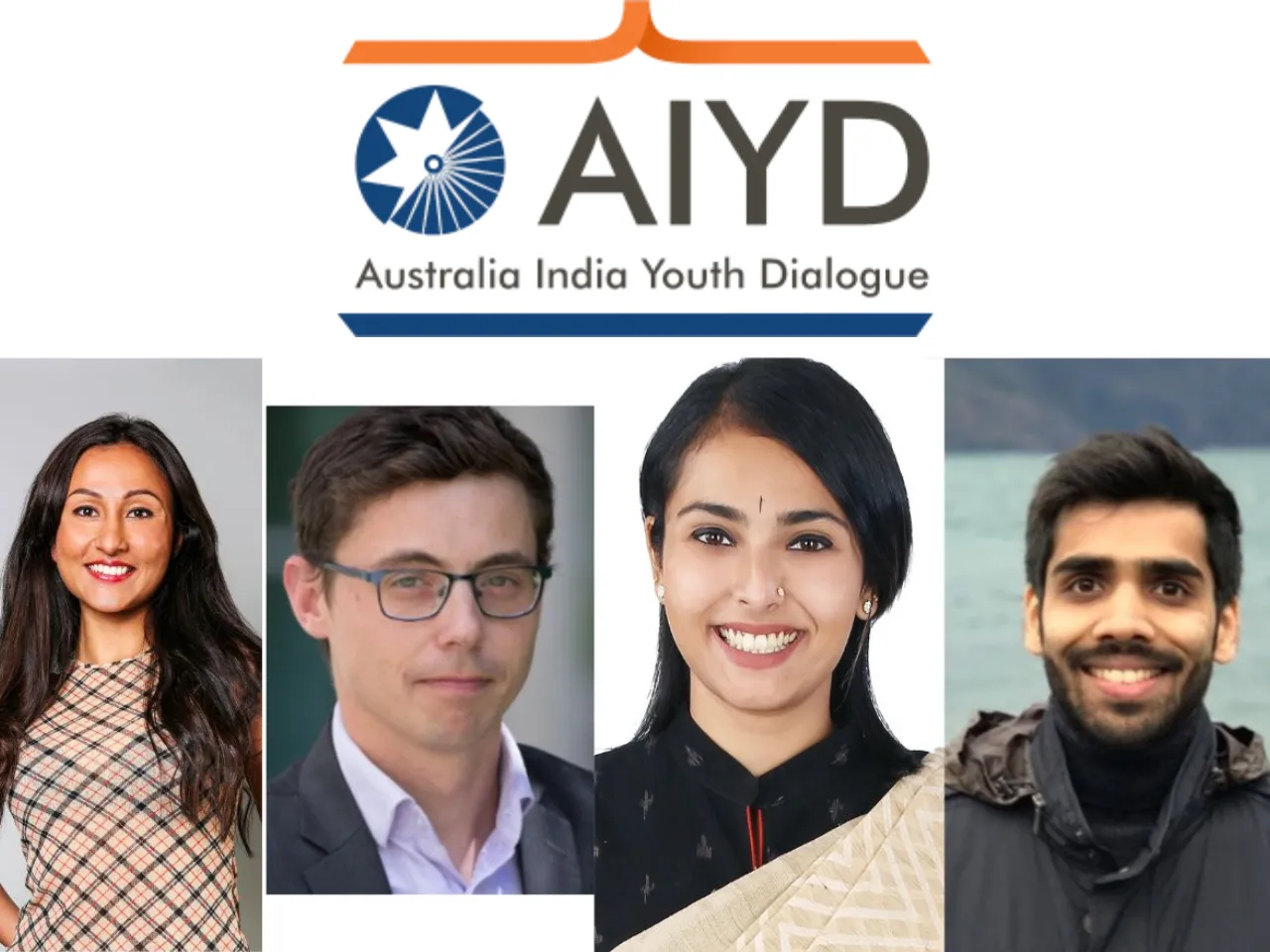 The Australia-India Youth Dialogue (AIYD) is set to unveil its 11th edition, bringing together vibrant young minds from both nations to deliberate on global megatrends. Scheduled to unfold from the 19th to the 22nd of September, AIYD 2023 will take place in the dynamic cities of New Delhi and Bengaluru. 
This annual dialogue aims to fortify collaboration, understanding, and lasting connections between the youth of Australia and India. This year's theme, "Global Megatrends in a Post-Pandemic World," is poised to stimulate insightful discussions on the ever-evolving landscape.
Empowering Youth Diplomacy & Innovation
AIYD is a crucial platform recognizing the role of young leaders in shaping the trajectory of bilateral relations between Australia and India. By spotlighting leadership, diplomacy, innovation, and cultural exchange, the event is primed to be a transformative experience for all participants. Launched in 2012, AIYD has consistently encouraged young trailblazers from both nations to actively engage in promoting this vital bilateral relationship. Each year, 30 exceptional leaders from diverse sectors convene to explore the challenges and opportunities that lie ahead.
Navigating Megatrends for Global Impact
Across four impactful days, delegates will dissect how Australia and India can collaboratively respond to the far-reaching implications of global megatrends. These trends span demographic shifts, emerging industries, and rapid technological advancements in AI and innovation. The dialogue's agenda is marked by panel discussions, workshops, and interactive sessions led by experts, thought leaders, and mentors across various domains. This affords participants the space to partake in meaningful dialogues, share perspectives, and forge collaborations to tackle shared challenges. Cultural experiences, particularly for Australian delegates exploring India for the first time, will add an exciting dimension to the event.
Distinguished Delegates and Noteworthy Participants
This year's lineup of distinguished delegates is poised to add depth and diversity to the conversations. Notable names include actor and comedian Urvi Majumdar, ABC News reporter Stephen Dziedzic, Silambam champion Aishwarya Manivannan, Congress spokesperson Aiyshwarya Mahadev, and business figure Shrivatsa Somany. Past participants have featured luminaries such as Grammy award winner Ricky Kej, Sirona's co-founder and CEO Deep Bajaj, Olympic swimmer Hakim Habibulla, Muthoot Finance executive George Alexander, industrial company CEO Madhavkrishna Singhania, Members of Parliament Hibi Eden and Tejasvi Surya, and Australian government ministers Anika Wells, Matt Keogh, and Tim Watts.
Championing Youth Engagement for Bilateral Progress
Dr. Bodean Hedwards, Co-Chair of AIYD, emphasized, "Engaging young minds is paramount as our nations recalibrate their strategies to address shared challenges both nationally and globally. As our countries draw closer, initiatives like AIYD, fostering knowledge exchange, leadership growth, and cultural empathy, serve as exemplars for others." Fellow Co-Chair Sandeep Chandra noted, "AIYD empowers young leaders from Australia and India to engage in potent cross-cultural dialogues and unearth avenues for collaboration on pressing real-world concerns. Ideas from previous conferences have translated into initiatives benefiting both nations. In times of sweeping global change, representing the youth voice gains unprecedented significance."
Uniting Visionaries for Societal Transformation
The event promises to unite a diverse cohort of young leaders, entrepreneurs, academics, and changemakers deeply committed to positively impacting their societies. AIYD's efforts are bolstered by the Founding Partner, the Victorian State Government, and distinguished partners including Monash University, Deakin University, University of Sydney, and Macquarie University. Bluescope Steel serves as the Associate Partner. HCLTech, OP Jindal Global University, and other industry leaders are set to host the event, fostering an environment ripe for catalyzing change.