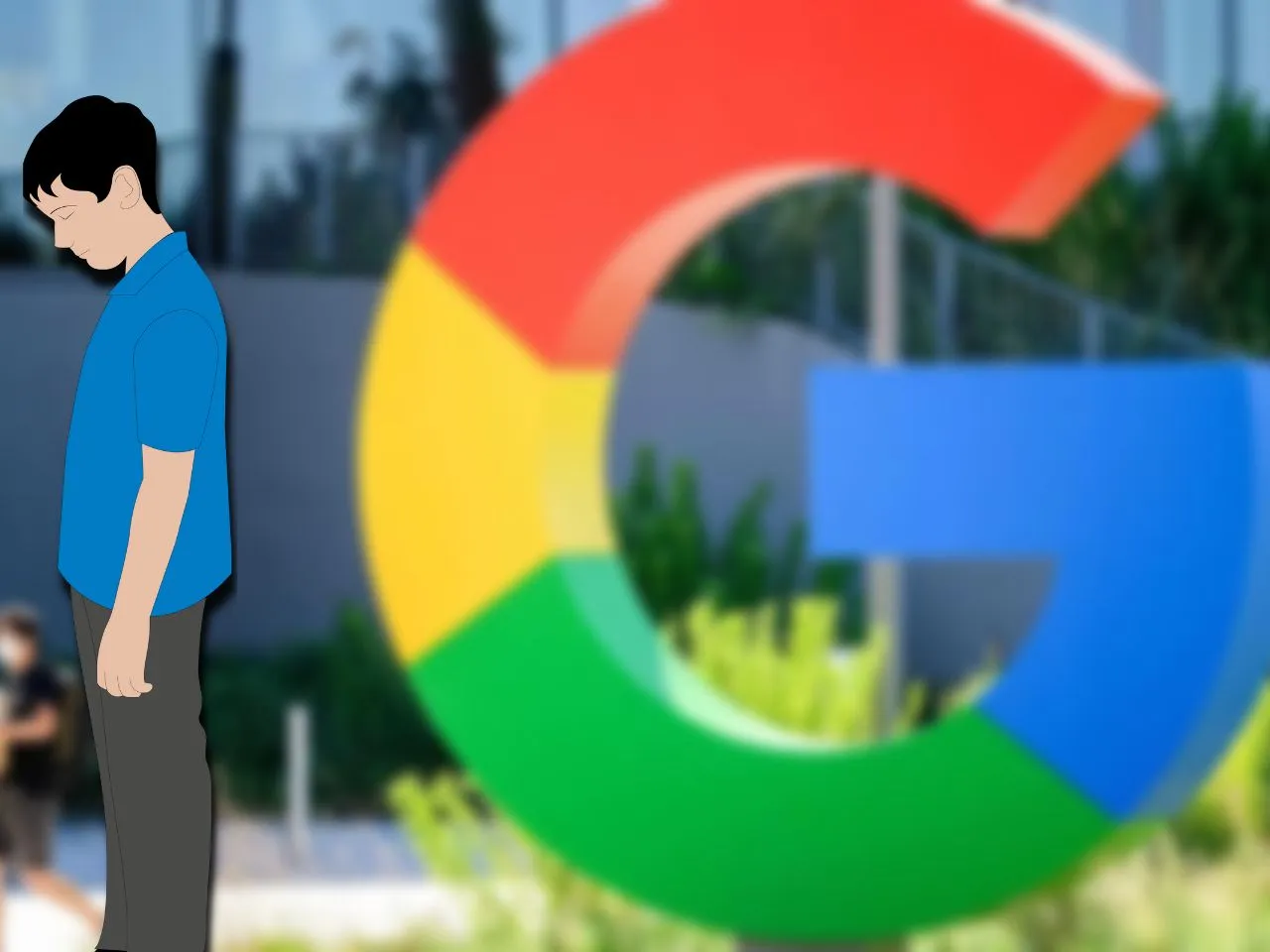 Alphabet Inc, the parent company of tech giant Google, has announced plans to lay off 6% of its workforce, or 12,000 employees, in order to align the company's staff and roles with its "highest priorities." 
The decision was announced in an email to employees by CEO Sundar Pichai on Friday. Pichai also shared a copy of his email to hib Google Blog. 
Although official details regarding the impact of Alphabet's layoffs on India have not yet been announced, there are assumptions going on social media that the company may ultimately cut up to 20,000 jobs globally, with 8,000 of those cuts taking place in India. The employee also mentioned that the Gurugram office is expected to close by June or July of this year.
Pichai's email announcing the layoffs comes in response to concerns raised by Alphabet's London-based investor TCI Fund Management. The company, whose stake in Alphabet is valued at $6 billion, wrote to CEO Pichai in November 2022, expressing concerns about the high employee count and costs at the company and urging management to take "aggressive action" to address these issues.
"Over the past two years we've seen periods of dramatic growth. To match and fuel that growth, we hired for a different economic reality than the one we face today," Pichai said in his email to employees.
In the email, Pichai stated that affected employees in the US have begun to receive communication regarding their severance packages, while employees in other locations may take longer to receive this information due to local laws and practices.
"A difficult decision to set us up for the future" read the title of Pichai's message. "I am confident about the huge opportunity in front of us, thanks to the strength of our mission, the value of our products and services and our early investments in AI. To fully capture it, we'll need to make tough choices," Pichai said.
Pichai also ensured that the laid off eff employees will be given full notice period of sixty days. He wrote, "We'll also offer a severance package starting at 16 weeks salary plus two weeks for every additional year at Google, and accelerate at least 16 weeks of GSU vesting. We'll pay 2022 bonuses and remaining vacation time.We'll be offering 6 months of healthcare, job placement services, and immigration support for those affected."
However, employees outside the US, will be supported in line with local practices.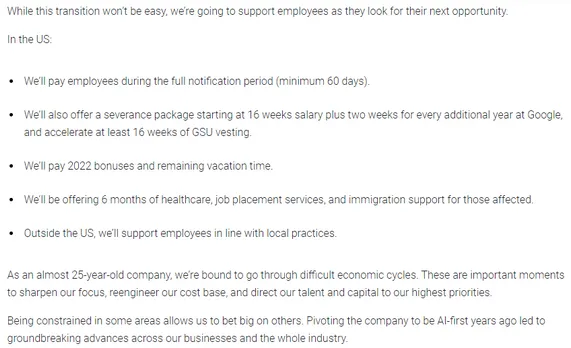 Alphabet's decision to lay off 12,000 employees comes on the heels of an announcement by tech giant Microsoft that it will be cutting 10,000 jobs. This move by Alphabet is the latest in a string of layoffs in the tech industry, following the global market downturn in 2022, which has prompted companies such as Amazon, Meta, and Twitter to reduce their workforce in order to cut costs.
When contacted for comment, Google did not immediately respond to the inquiry.
image widget