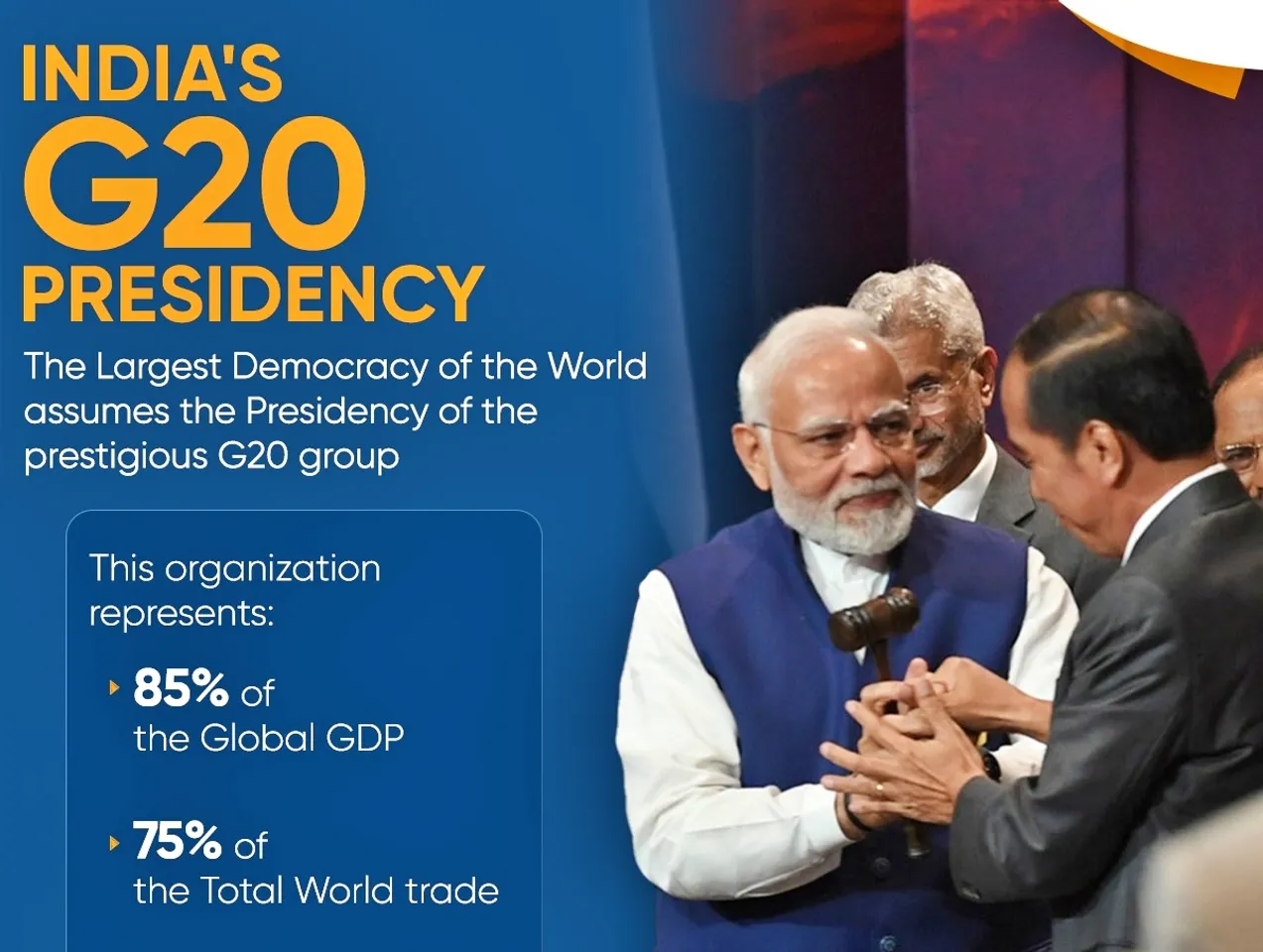 As India begins its presidency of the powerful G-20 on Thursday, Prime Minister Narendra Modi has outlined his vision in a blog where he emphasised that the challenges that the world faces - climate change, terrorism, and pandemics - can be solved not by fighting but only by acting together.
Significantly, Prime Minister Modi also outlined that many of the solutions to humanity's challenges could be found in technology. 
The massive virtual worlds that we inhabit today demonstrate the scalability of digital technologies, said the prime minister.
Why it is an opportunity for Start-ups
India is home to over 2,00,000 new ventures. Over 75,000 of these are recognised by the Department of Promotion of Industry and Internal Trade. According to a recent STPI report, over 12 per cent start ups are working in the area of IT services while a large proportion of the others are involved in areas like Edtech, Artificial Intelligence, fintech, health etc. Many others are 
As India promotes technology solutions to global problems, the role of all these new age companies comes into spotlight. 
Opportunities of Collaboration
G-20 is a grouping of the most powerful nations on the planet. As of now, big economies like USA, UK, Japan, Germany, Australia, Saudi Arabia and China are among its members. G 20 member states represent 85% of the global GDP. While many of these countries have very business-friendly policies, it can be expected that start-ups that come with unique ideas, especially in areas like environment, health, education etc will gain prominence. This will naturally open doors for greater collaboration with institutions and entities in these nations.
Some of the other countries can also learn from the Indian experience in nurturing start-ups.
Access to Funds
While the start-up culture booms in India, there are many countries where investors are looking for viable ventures that will mark in the coming decades. The G20 platform is a powerful one. Naturally, with their contribution recognised by Prime Minister Narendra Modi, start-ups can expect greater exposure. And also, access to more avenues from where they can get funding support for their ideas. 
The advantage of the G20 platform is that processes for greater movement of talent and capital between these countries can be further smoothened. 
India's vision
India's Sherpa to G20, Amitabh Kant in a recent interview to business publication Mint had spelled out that start-ups are a focus area for India during the G20 presidency.  Kant said that India is now setting the agenda for the grouping as well unlike earlier when only the western nations were doing so. He said the country would try in accelerating the start-up movement among the G-20 grouping.
Exciting times ahead
Naturally, with India at the helm of the prestigious group of nations, Start-ups can definitely look at a closer cooperation and more focus and exposure in diverse areas. The boundaries are definitely going to widen considering you have that winning idea.  
Prime Minister Modi in his blog mentioned that India's G20 Presidency will work to promote a universal sense of one-ness. Hence the theme - 'One Earth, One Family, One Future'.
Naturally, a 'think global-act global' time appears rife for start-ups.
image widget
image widget