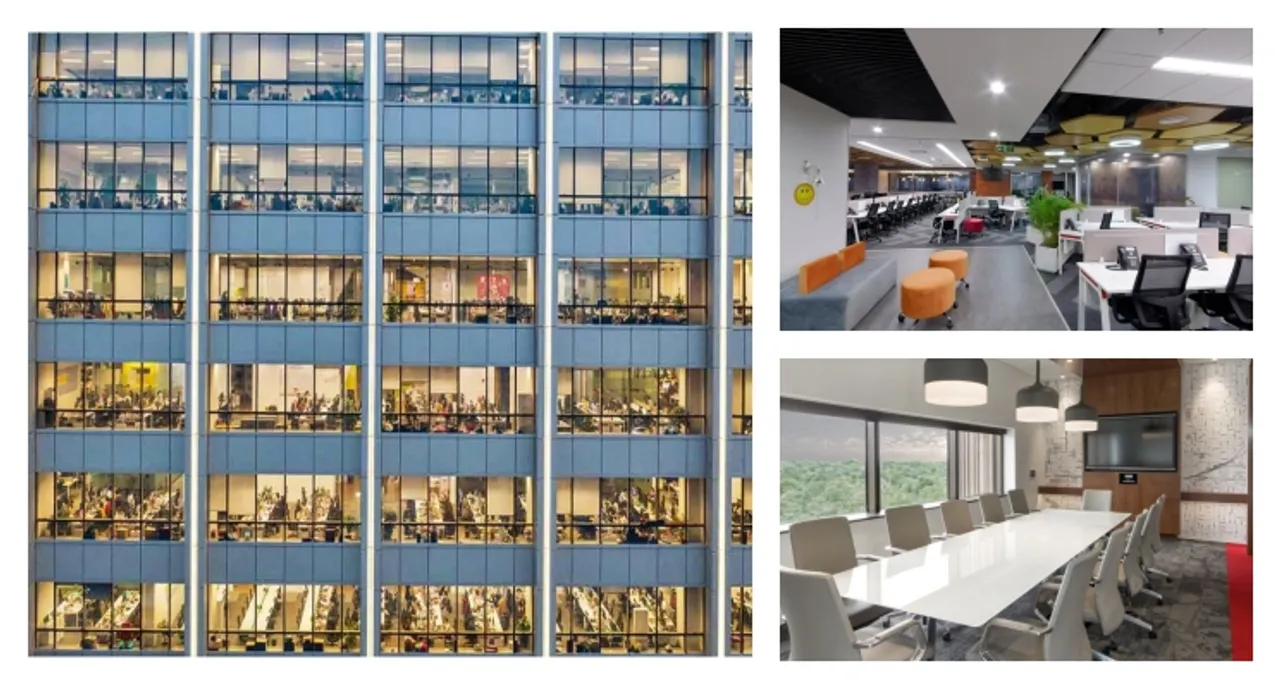 Are you a start-up or maybe, just waiting in the wings to set up your own company? Naturally, a key question for you would be – where to set up your office? 
However, the key decisions do not stop with just this one. Other questions follow. How big should be the space? Or even, whether you should have a brick and mortar office at all since work from option is also now getting increasingly popular one. 
A latest research by real-estate sector company JLL has shown that over the last few years, startups have also been extremely active in acquiring of real estate especially through leasing. Over 24.8 million square feet of space leased to startups, says the report. 
Infact, it claims that the share of start-ups in leasing activity has touched as high as 28 per cent. 
So, what should be the foremost things on your mind if you are looking for office space? 
Where is your market? 
This one is obvious. The first decision while choosing your office would be the location. It would begin from the city or town where you would want to placed. 
Setting up base camp, basis the industry your company operates in, is always a good start, the JLL reports says. For example: IT and  ITeS companies predominantly set up in cities like Bengaluru, Chennai, Hyderabad, and Delhi NCR Chennai has served as the hub for BFSI companies. Consultancy works out of Mumbai primarily, the report says.
However, this does not mean that you have to follow the crowd. Afterall, start-ups are all about entrepreneurial conviction. 
What are your expansion plans? 
The second aspect before deciding on an office would be to ask questions about your medium-term goals. How much do you expect to expand in the near future. This question is vital considering many start-ups have seen a phenomenal growth. Choosing a small space and then having to move a short time later is not a good idea. So, do factor in your expansion plans before you finalise your swanky office. 
Flex spaces work well with the agile business styles of most startups. It has been so effective that startups have been among the biggest users of flex spaces, the JLL report says.
The Timing  
Like for any other important decision, timing of when you intend to move in is a crucial aspect In taking up space as well. 
"The entire process - selecting a space, negotiating the lease, going through legalities, designing, furniture and fit-outs - can take two to six months or more depending on your requirement. Planning will let you evaluate more options and find a place that best suits your requirements without compromising," says the report.
The amenities
An office may be plush and expansive yet it may be located in an area where your employees may struggle to reach. Another may be easy to reach yet stuffy and not very hospitable. Here is where you need to balance all aspects. 
Everyone who has worked knows a nice office boost productivity. It will also curb the attrition rate. It is a good idea to differentiate your company to potential employees through the facilities and engagement. "List down the facilities that you need. Then, divide them into two broad areas - mandatory and optional - and choose," suggests the JLL report.
Office Design
Today, most organizations are breaking away from the traditional office design and opting for something modern that stimulates creativity, collaboration, and communication, says the report.  "Employee health and well-being are at the centre of such layouts. Colours, natural lighting, greenery, furniture, fixtures and other elements should reduce stress and anxiety. Collaborative spaces can take up to 70% area as opposed to the 60-70% individual and support spaces before. The total area you need could change based on the office design, the JLL reports says.
Multiple Locations
Another important aspect that you will have to figure out is whether your business will run from one centre or multiple branches. As you grow into a market leader, you will need multiple offices in different cities. You may want to shift headquarters to a Grade A building with multiple floors or build a campus, says the report.
The Budget
Ultimately, this hard reality of life everyone has to face. You get what you pay for. So, size your aspiration according to your budget. Different stages have different requirement. The report suggests that at the initial stages work from home is a suitable option. Co-working spaces are also a good option at the beginning stage. 
The monthly cost for each seat could start anywhere from Rs 6,000-8,000 in Delhi and Rs 13,000-14,000 in Mumbai. Depending on the amenities the company needs, the price per person could be higher. And then, as you grow, so does your office. 
"India has emerged as the largest ecosystem for startups in the world with over two to three new startups being conceived each day. A greater emphasis on the sector by the Government and the availability of skilled and talented manpower with a panache for innovative thinking has propelled the nation into the third-largest incubator in the world. 
In 2022, JLL has partnered with over 50 startups and closed nearly 70 office transactions, that's about 13 lac sq ft of space across Bengaluru, Chennai, Delhi NCR Mumbai, Hyderabad, and Pune," said Rahul Arora, Head Office Leasing Advisory India & MD, Karnataka & Kerala at JLL India.