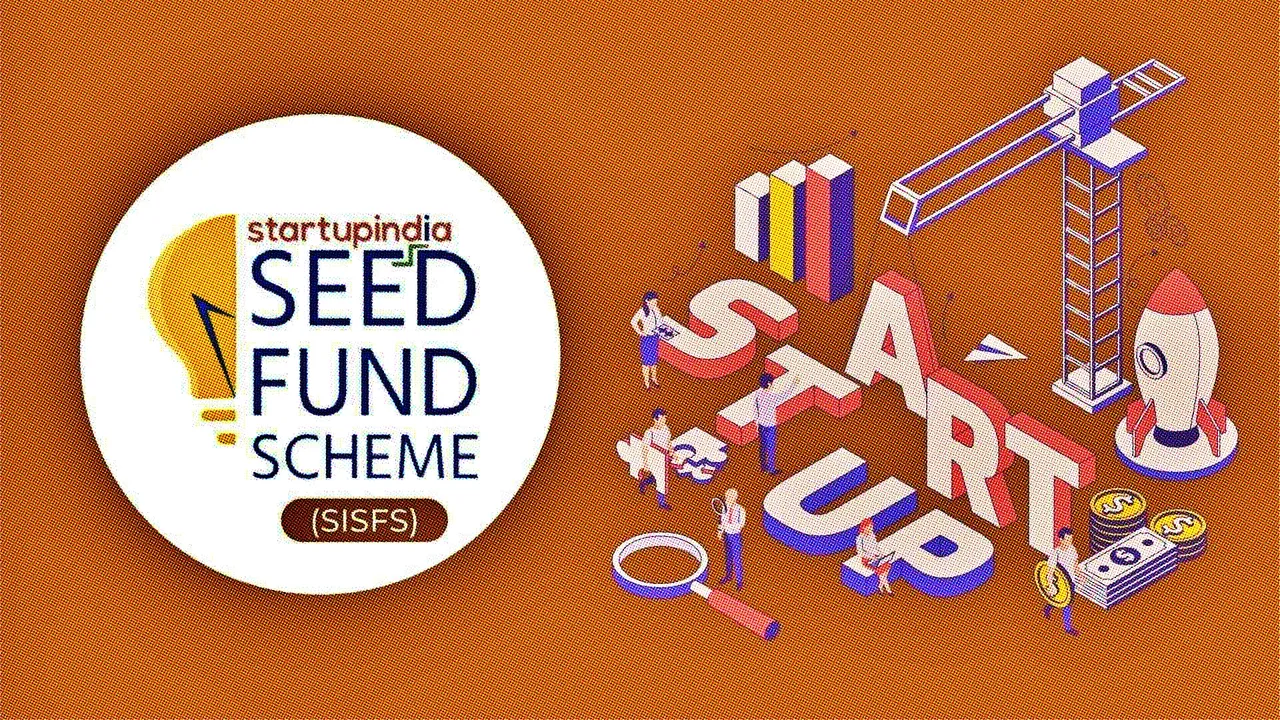 When Union minister Rajeev Chandrasekar made an assertion that had the start-up eco-system across India listening attentively. The minister, while reiterating the Modi government's resolve to support start-ups, emphasised that the Rs 1,000 fund that the Centre had kept aside to handhold new ventures could prove to be a major boost for the semi-conductor design start-ups.
The Union minister was referring to the startup India Seed Fund Scheme (SISFS) that provides financial assistance to early-stage startups. Chandrasekar, who was speaking at the Bengaluru Tech Summit, suggested that around 50-100 major start-ups could become a part of the semi-conductor segment in the next couple of years. 
At a time when the government is clearly stating its intent to support start-ups, including those in the semiconductor manufacturing business, here is a look into the Rs 1,000 crore scheme that could prove vital in turning ideas into real ventures. 
Start-up environment
The Government launched the Startup India initiative on 16th January 2016 with an aim to build a stronger ecosystem for nurturing India's startup culture. As on June 30, 2022, the number of recognised start-ups climbed from 471 in 2016 to 72,993 in 2022. Out of these, nearly 47% of them have at least one woman director.  
What you need to know about the Start-Up India Seed Fund Scheme:
The Department of Promotion of Industry and Internal Trade (DPIIT) set up the Startup India Seed Fund Scheme (SISFS) with an outlay of INR 945 Crore to provide financial assistance to startups for Proof of Concept, prototype development, product trials, market entry, and commercialization.
It will support an estimated 3,600 entrepreneurs through 300 incubators in the next 4 years. Prime Minister Narendra Modi announced the scheme in his address at 'Prarambh: Startup India International Summit' on 16th January 2021.
According to DPIIT, many innovative business ideas fail to take off due to the absence of this critical capital required at an early stage. The objective is to help budding businesses cross this initial hurdle.
An Expert Advisory Committee headed by H K Mittal was set up to guide the execution o the scheme.
Are you eligible to apply? 
Now comes the critical question. If you are an entrepreneur waiting in the wings, can you get support from this supportive scheme? 
The answer is you can if you are a startup, recognised by DPIIT, and incorporated not more than 2 years ago at the time of application.
Another condition is that the startup should preferably use technology in its core product or service, business model, distribution model, etc. Ventures that offer solutions to societal problems like waste management or financial inclusion etc would get preference. Overall the fund is largely sector-agnostic. 
However, if you have already got support from a state government or the Centre to the tune of over Rs 10 lakh, kindly excuse. You would not be eligible. However, this would not include money you won in a competition, etc, or any subsidy availed for working space, etc. 
Also, apply only if a majority stake in the start-up is owned by an Indian citizen.
How will you receive the support?
According to the DPIIT, startup applicants can avail of seed support in the form of grants and debt/convertible debentures as per the guidelines of the scheme.
The much larger pie: Fund of Funds
While the government has set up the Start-up India seed fund to nurture new ventures, it has a much larger plan for the overall development of the ecosystem. The Centre has also established a Fund of Funds for Start-ups with a corpus of Rs 10,000 crore.
" DPIIT is the monitoring agency and the Small Industries Development Bank of India (SIDBI) is the operating agency for FFS. The total corpus of Rs. 10,000 crores is envisaged to be provided over the 14th and 15th Finance Commission cycles based on the progress of the scheme and availability of funds," the Centre had told the Rajya Sabha during the last Parliament Session