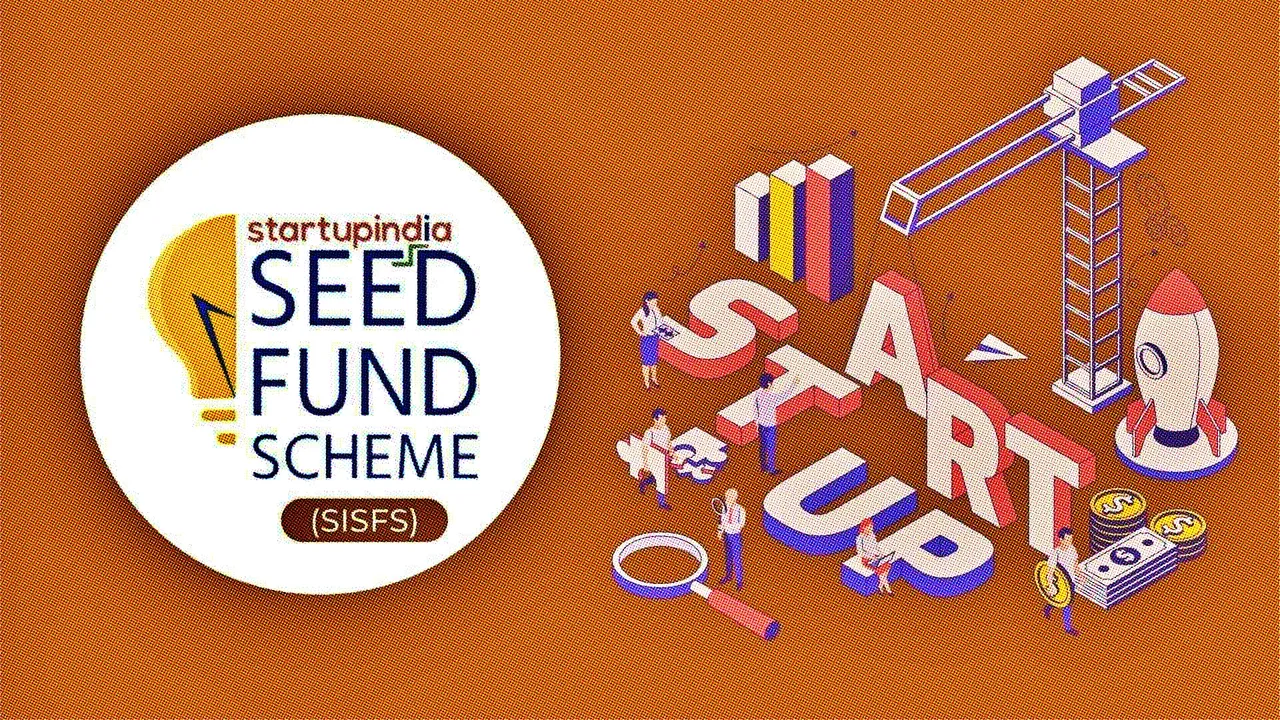 Do you want to give up that 9-5 job and build something of your own? Do you have a startup idea but lack of funding and resources are holding you back? Well! This could be the moment you give wings to your dreams. The Centre has brought forth a range of schemes that can help you overcome funding worries. From helping you with the necessary infrastructure to providing the required financial support, these plans have a lot to offer to the new-age startups in the country. 
India's Startup Ecosystem, with over 75,000 recognized startups, spread across 55 sectors and 635 districts is the thord largest startup ecosystem in the world. Presently, the country is home to 108 unicorns. However, not all were backed by hefty funding when they started. A majority of them relied on the gamut of scheme available to get funds. 
Here is close look at the key initiatives that may just fit your requirement. 

Startup India
The Startup India scheme was launched in 2016 by the government of India. This overarching scheme nurtures and facilitates startups throughout their life cycle. The are provisions to help beginners learn about research parks, incubators and startup centers. 
The scheme also created a "Funds of Funds" system which helps startups to get fundings. Companies eligible under Startup India plan nned to get recognised as Startups by DPIIT which helps them in accessing a host of tax benefits, easier compliance, IPR fast-tracking & much more. 
Startup India Seed Fund Scheme
The scheme was launched at the 'Prarambh: Startup India International Summit' organized to mark the completion of 5 years of the Startup India initiative. It aims to provide financial assistance to startups for development of prototypes, proof of concept, product testing and market entry. This Rs 945 crore-scheme is executed by the Commerce Ministry's Department for Promotion of Industry and Internal Trade (DPIIT).
Launched in 2021, this scheme is expected to support 3,600 entrepreneurs through 300 incubators over the next 4 years. An Experts Advisory Committee (EAC) is constituted by DPIIT who is responsible for the overall execution.The scheme provides a grant amount of up to Rs 5 crore to selected incubators.

Atal Innovation Mission
Atal Innovation Mission, also known as AIM, is an initiative to promote entrepreneurship and innovation across the country especially among the very young. It promotes world-class Innovation Hubs, Grand Challenges, start-up businesses, and other startup and innovation-related activities. 
This is an ideal scheme for students who lack the infrastructure to create and test their IT-based startups. The workplaces under Atal Innovation Mission provide space to students to work with advanced tools and equipment, which they cannot afford otherwise.  
ASPIRE
ASPIRE, which stands for 'A Scheme for Promotion of Innovation, Rural Industries and Entrepreneurship' is a central government scheme which is promoted by the Ministry of Micro, Small and Medium Enterprises. The scheme aims to reduce unemployment, create new jobs, and promote entrepreneurship. It encourages grassroot economic development by boosting district-level initiatives. 
It is more focused on startups that are formed to address the unmet social needs.
SAMRIDH Scheme
SAMRIDH stands for Startup Accelerators of MeitY for pRoduct Innovation, Development, and growtH. The scheme supports existing and upcoming accelerators to select and accelerate startups in the IT sector. It aims to provide support like customer connect, investor, connect, and opportunities for international expansion to startups. It can even provide the first round of funding of up to ₹40 lakh (with an average of ₹ 30 Lakh per startup per cohort). 
What's stopping you?
So, simply find out the best suited scheme for you and startup!