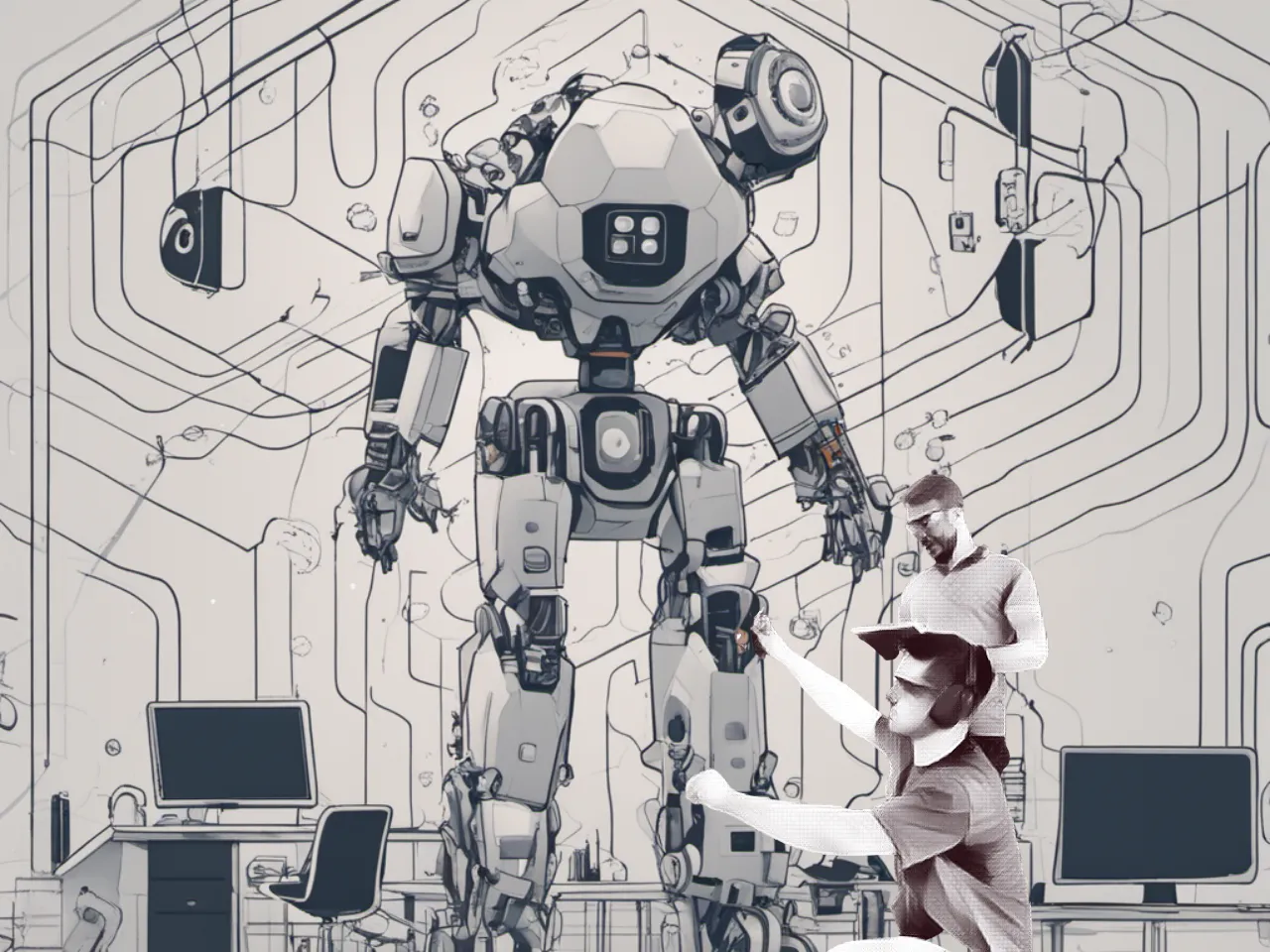 In a significant stride towards fostering innovation and technological advancement, the Indian government has taken a momentous step by introducing the draft National Deep Tech Startup Policy (NDTSP). The primary objective of this groundbreaking policy is to create an enabling ecosystem that nurtures and propels the growth of deep tech startups across the nation. These startups, driven by cutting-edge scientific and engineering advancements, hold the potential to enhance India's capabilities and global competitiveness on the world stage.
The draft policy, issued by the office of the principal scientific advisor to the government, is currently open for public input until September 15. This collaborative approach ensures that the policy considers diverse perspectives from stakeholders within and outside the deep tech startup ecosystem, making it truly representative of the sector's needs and aspirations.
Supporting Research, Development, and Innovation - At the core of the National Deep Tech Startup Policy lies a strong emphasis on supporting research, development, and innovation. This entails creating conducive environments where brilliant minds can ideate, experiment, and bring transformative ideas to life. By facilitating access to research grants and funding, the government aims to catalyze breakthrough innovations that address critical societal challenges while also fostering advancements in various fields.
Strengthening the Intellectual Property Regime - Innovation thrives when intellectual property rights are protected and respected. The proposed NDTSP recognizes this fundamental aspect and seeks to strengthen the intellectual property regime. By simplifying the patent application process, safeguarding copyrights, and enhancing the enforcement of IP laws, startups can confidently invest in their ideas, knowing that their intellectual assets are secure.
Facilitating Access to Funding - A crucial determinant of startup success is access to funding. The National Deep Tech Startup Policy recognizes this challenge and aims to bridge the funding gap by establishing dedicated funding mechanisms tailored to the needs of deep tech startups. These mechanisms may include venture capital funds, angel investors, and government grants, making it easier for promising startups to access the financial resources they need to grow and scale their operations.
Enabling Shared Infrastructure and Resource Sharing - Collaboration and resource-sharing can significantly boost a startup's chances of success. The NDTSP envisions a shared infrastructure model that allows startups to access cutting-edge laboratories, research facilities, and equipment. This sharing of resources not only optimizes costs but also facilitates the exchange of knowledge and expertise among startups, fostering a culture of innovation and mutual growth.
Establishing Conducive Regulations, Standards, and Certifications  - Clear and supportive regulations play a pivotal role in nurturing the growth of deep tech startups. The draft policy aims to establish a regulatory framework that is adaptive to the dynamic nature of the sector while ensuring safety, security, and ethical considerations. Moreover, the implementation of appropriate standards and certifications can enhance the credibility of deep tech startups, instilling confidence in potential partners and investors.
Attracting Human Resources and Promoting Capacity Building - A skilled and talented workforce is the backbone of any successful startup. The NDTSP recognizes the importance of attracting and retaining top-notch talent in the deep tech sector. The policy proposes initiatives to encourage students, researchers, and professionals to join this ecosystem by offering attractive incentives, mentorship programs, and training opportunities. By nurturing a skilled workforce, the policy ensures that deep tech startups have the human capital required to drive innovation.
Encouraging Procurement and Adoption - For deep tech startups to make a real impact, their innovations must find their way into the market and various sectors. The draft policy emphasizes the importance of public procurement from startups, providing them with opportunities to showcase their solutions and products to government agencies and organizations. Additionally, encouraging the adoption of deep tech solutions in different industries can lead to transformative changes, benefitting both startups and end-users alike.
Ensuring Policy and Program Interlinkage  - In synergy with existing policies and programs, the NDTSP aims to establish seamless interlinkages. By collaborating with other initiatives like Startup India, the policy ensures that deep tech startups receive comprehensive support throughout their journey. This cohesive approach fosters an ecosystem where startups can leverage multiple avenues for growth, creating a holistic and sustainable environment for innovation.
Sustaining Deep Tech Startups - The ultimate measure of the NDTSP's success lies in the sustainability of deep tech startups. The policy's comprehensive approach, covering various aspects like funding, research, regulations, and talent development, is designed to provide startups with the necessary support and resilience to withstand challenges and thrive in the long run. By nurturing a generation of successful deep tech startups, India can cement its position as a global innovation hub.
The introduction of the National Deep Tech Startup Policy marks a defining moment in India's journey towards technological prowess and innovation. By recognizing the significance of deep tech startups and addressing their unique challenges, the government demonstrates a commitment to building a vibrant and forward-looking startup ecosystem. As the draft policy undergoes public consultations and further refinements, it presents a remarkable opportunity for stakeholders to shape the future of the nation's deep tech landscape.