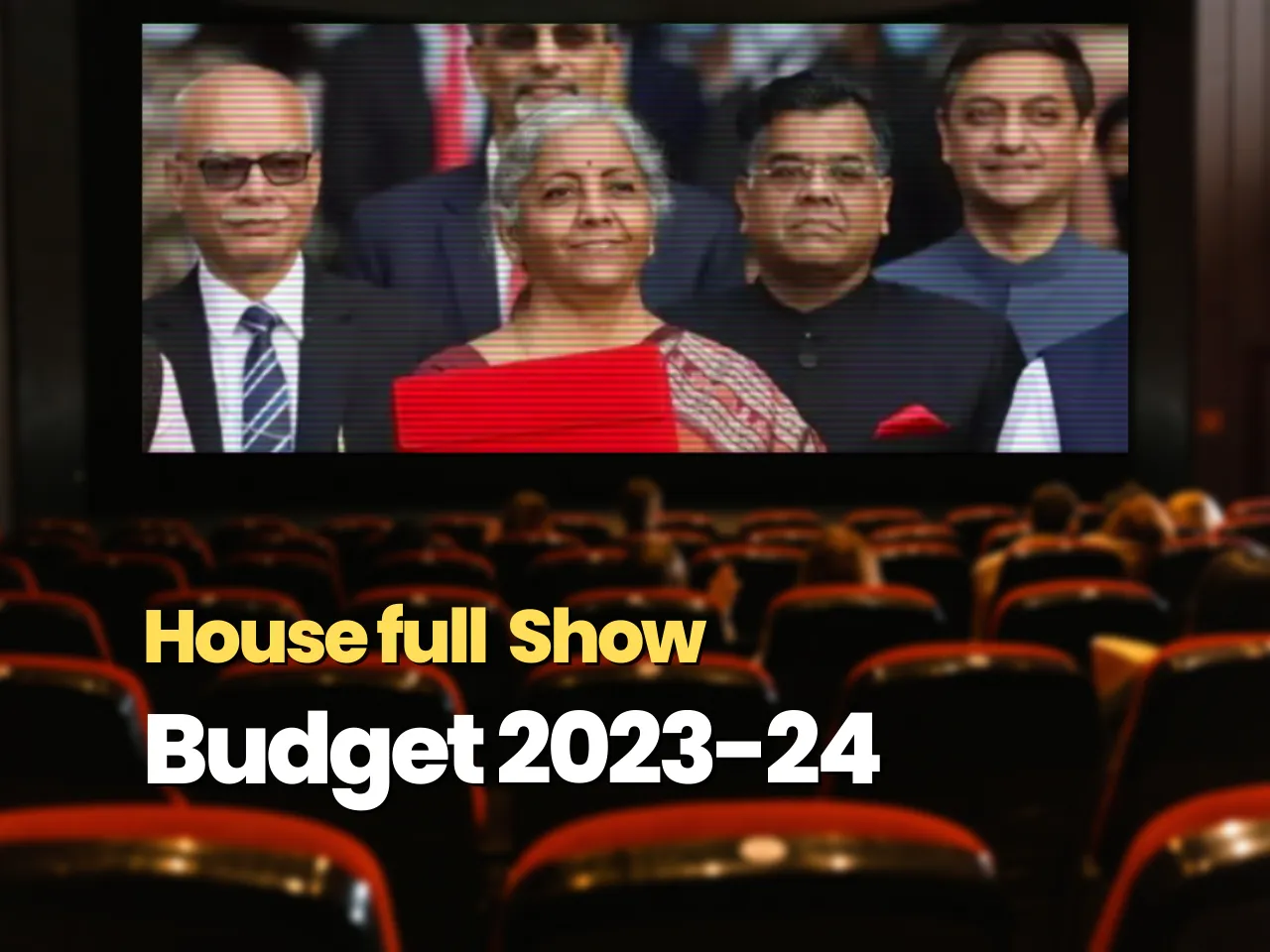 Budget 2023-24: LIVE Coverage 
Last Updated: 1 pm, 1 Feb, 2023
FM Will Do A Press Conference Post Budget Presentation
FM will do a press conference at 4 pm after presenting budget 2023-24! You can watch the live press conference here. 
FM Concludes Her Budget Speech
Finance Minister Nirmala Sitharaman has concluded her budget speech in 1 hour 27 minutes, her shortest budget speech so far. 
Read below all major developments on Budget 2023-24 
Last Updated: 12:34 pm, 1 Feb, 2023
Key Points From Live Budget Speech 
Notable Numbers In Budget 2023-24 
To borrow Rs 15.43 lakh crore via bonds in 2023-24 on a gross basis 
100 labs for developing apps using 5G services
FM Sitharaman fixes fiscal deficit for 2023-24 at 5.9%
FY23 growth estimated at 7%
Rs 2200 crore for high value horticulture
Rs 15000 crore for vulnerable tribal group (PVTG) over 3 years
To increase PM Housing outlay to Rs 79000 crore
Proposed capital expenditure of Rs 10 lakh crore for FY24, up 33%
Agri credit target increased to Rs 20 lakh crore
Rs 19,700 crore to the National Hydrogen Mission
Rs 35,000 crores priority capital for energy transition
Rs 79,000 crore for the Pradhan Mantri Awas Yojana
Revised Tax Slabs Annouced
No tax if your income is up to Rs 7 lakh
Average processing time for income tax returns reduced from 93 days to 16 days
Income of Rs 0-3 lakh is nil
Income above Rs 3 lakh and up to Rs 6 lakh to be taxed at 5%
Income of above Rs 6 lakh and up to Rs 9 lakh to be taxed at 10%
 Income of above Rs 9 lakh and up to Rs 12 lakh to be taxed at 15%
Income above Rs 12 lakh and up to Rs 15 lakh to be taxed at 20% 
Income above Rs 15 lakh to be taxed at Rs 30%
Exemptions On Custom Duty
FM proposed Customs duty exemptions on the import of capital goods and machinery required for lithium-ion batteries.
Also, proposes to increase customs duty on silver to align with duty on gold and platinum.
I reiterate my intention to bring the fiscal deficit below 4.5% of GDP by 2025-26, says FM
Direct Benefit Transfer For Youth
"A Direct Benefit Transfer under a pan India national apprenticeship scheme will be rolled out to provide support to 47 lakh youths in 3 years," says FM.
National Data Governance Policy For Startups
A National Data Governance Policy will be set up to unleash Innovation and research by Startups and Academia. This will enable access to anonymized data.
Notable Points On Pancard
Legalizes the use of the Permanent Account Number (PAN) as a single business identifier. 
Allows businesses to use PAN as a unique identifier for the national single-window system, instead of relying on other forms of data.
Revamped Credit Guarantee Scheme For MSMEs
Infusion of Rs 9,000 crore in the corpus.
A revamped credit guarantee scheme to come in effect from April 1, 2023.
Highlights For Pradhan Mantri Awas Yojana
Allocates Rs 79,000 crore for the Pradhan Mantri Awas Yojana (PMAY), PMAY is being enhanced by 66 percent.
Funds For Transport Infra
50 additional airports, heliports, water aerodromes, and advanced landing zones to be revitalised.
100 critical transport infra projects for steel, ports, fertiliser, coal, foodgrain sectors have been identified with an investment of Rs75,000 crore including Rs 15,000 crore from private sources.
One Stop KYC Maintenance System
For business establishments required to have Permanent Account Number, the PAN will be used as a common identifier for all Digital Systems of specified government agencies
Funds For National Hydrogen Mission
Rs 19,700 crore to the National Hydrogen Mission. The objective is to reach hydrogen production capacity of 5 metric million tonnes by 2030.
FM On Educational Infrastructure 
To set up Eklavya Modern Schools in next three years.
157 new nursing colleges to be open  in colocation with the existing 157 medical colleges.
Highlights on Health
Mission to eliminate sickle cell anaemia by 2047 will be launched by the government.
Key Points On Agriculture 
Budget focuses on Millets, artisans, agri credit, micro entrepreneurs, small farmers. 
Agriculture credit target expanded to Rs 20 lakh crore. 
To help farmers store their produces, govt will set up decentralised storage capacity.
Envisages India to become a hotspot for Sri Ann or Millets.
Major Focus On Green Growth
Green budget is a top priority of the budget. 
"We are implementing many programmes for green growth across various economic sectors…They will help reduce carbon intensity and create green jobs," says FM.
Notable Points On Agri-Tech
Dedicated to transforming the agriculture industry, following the revocation of previous legal reforms.
Outlines a plan for a digital platform for agriculture using open-source technology 
An Agri accelerator fund to encourage agri-startups, says FM Nirmala Sitharaman.
Focuses on the growth of the agri-tech industry
Budget is focused on job creation and upliftment of youth, says FM.
Women Empowerment Through SHG
Focus on women empowerment through self help groups.
Enabling self help groups to scale up their productions.
Helping in improving branding, quality and marketing of self help group products. 
Focus on local handicraft artisans linking them with SMEs and MSME
FM tells 7 priorities areas of budget 
Inclusive Development
Reaching Last Mile
Infrastructure Investment
Unleashing Potential
Green Growth
Youth Power
Financial Sector
Updated: 11:15am, 1 Feb, 2023
Top Budget Highlights 
India to have 7 per cent growth during FY-2022-23. 
A package of assistance for artisans has been visualised, says FM Sitharaman.
Strong digital public infrastructure.
Promotion of Tourism will be taken on in mission mode: says FM Nirmala Sitharaman. Focus also on Green Growth. 
Focus remained on reforms.
The govt's efforts since 2014 is to ensure better quality of life. Percapita income has doubled. Indian economy now 5th largest in the world, says FM.
Food & nutritional security through PM Garib Kalyan Yojana. 
G20 Presidency to strengthen India's role at global forum. 
Sustainable economic development with focus to achieve climate related goals. 
During Covid we ensured no one goes to bed hungry, says FM in her budget speech. 
FM Nirmala Sitharaman says the World recognises India as a Bright Star. Indian Economy is on the right track, she says in the Lok Sabha. 
Indian economy on the right track, and heading towards a bright future, says Sitharaman. 
Updated: 11:05 am, 1 Feb, 2023
Budget Speech Begins, All Eyes On FM
Updated: 10:43 am, 1 Feb, 2023
Union Cabinet Meeting Concludes, Budget Gets Cabinet's Approval
The Union Cabinet meeting, chaired by PM is concluded and budget 2023-24 gets Cabinet's approval. 
Updated: 10:40 am, 1 Feb, 2023
Copies Of Budget 2023-24 Arrive At Parliament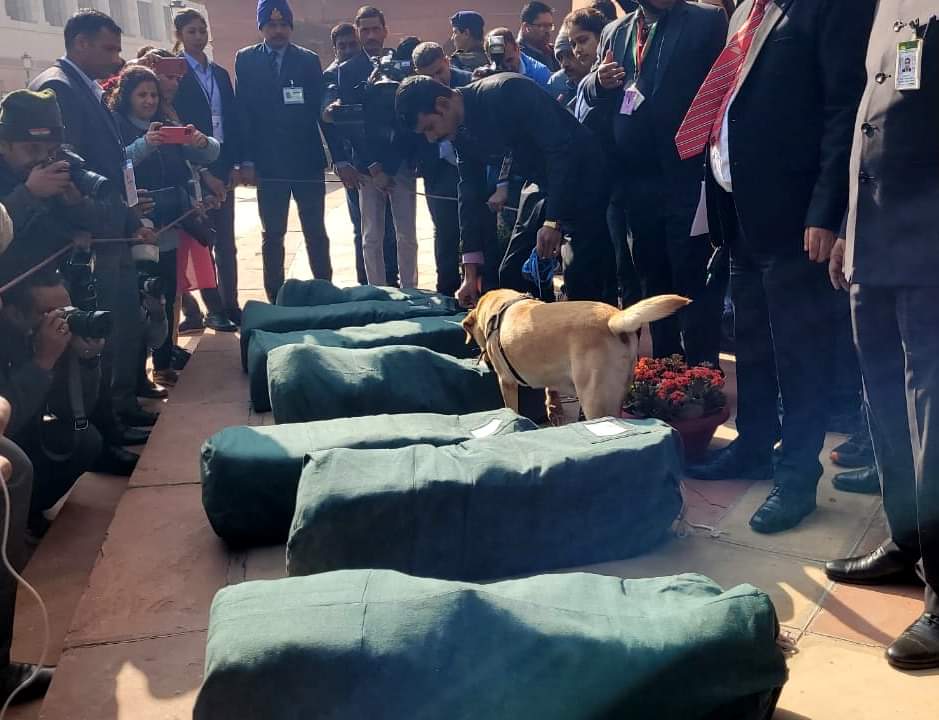 Updated: 10:25 am, 1 Feb, 2023
Union Cabinet Meeting Begins At Parliament
The Union Cabinet meeting, led by Prime Minister Narendra Modi, has commenced at Parliament. The agenda of the meeting is to review and approve the Union Budget 2023, which is of great significance this year as the country is set to hold the next Lok Sabha election in April-May 2024. Following the Cabinet's approval, the budget will be presented in Parliament by Nirmala Sitharaman. The budget presentation is expected to outline the government's plans for the financial year ahead and provide a roadmap for the country's economic recovery.
Updated: 10 am, 1 Feb, 2023
FM Sitharaman Arrives At The Parliament
Union Finance Minister Nirmala Sitharaman arrives at Parliament. Ahead of budget presentation, she'll attend a Union Cabinet meeting chaired by PM Modi. Following the meeting, the Minister will present the Union Budget 2023-24 in the Parliament at 11 am.
Updated: 9:50 am, 1 Feb, 2023
FM Will Present Budget On A Digital Device Instead Of Traditional "Bahi-Khata"
Union Finance Minister, Nirmala Sitharaman will deliver the budget speech with a digital device instead of the traditional 'bahi-khata.' This will mark her fifth budget presentation as the Finance Minister.
In light of the COVID-19 pandemic, the government took necessary measures to ensure the safety and security of all individuals during the 2021 budget presentation. As a result, the Finance Minister presented the first ever paperless budget with a digital tablet wrapped in a red cover featuring the national emblem.
The Minister also launched the 'Union Budget Mobile App' for easy access to budget documents by parliamentarians and the general public. The trend of a paperless budget was continued in the following year, with the Union Budget 2022 also being delivered in a digital format.
Updated: 9:42 am, 1 Feb, 2023
FM Meets President Murmu Ahead Of Budget
FM Nirmala Sitharaman, along with MoS Dr Bhagwat Kishanrao Karad and MoS Pankaj Chaudhary, and senior officials from the Ministry of Finance, paid a visit to President Droupadi Murmu at Rashtrapati Bhavan ahead of the much-anticipated presentation of the Union Budget 2023-24.
Union Minister of Finance and Corporate Affairs Smt Nirmala Sitharaman, MoS Dr Bhagwat Kishanrao Karad, MoS Shri Pankaj Chaudhary and senior officials of the Ministry of Finance called on President Droupadi Murmu at Rashtrapati Bhavan before presenting the Union Budget 2023-24. pic.twitter.com/Nun9hhaVyi

— President of India (@rashtrapatibhvn) February 1, 2023
Updated: 9:15 am, 1 Feb, 2023
Stock Market Opens In Green Before Budget 2023-24
Ahead of the Union Budget, the stock market opens on a positive note, with Sensex rising 400 points and Nifty 50 above 17,750.
Updated: 9 am, 1 Feb, 2023
Finance Minister Nirmala Sitharaman will announce the union budget for FY'2023-24 at 11 am today. Before FM's budget speech in the parliament during the budget session, let's have a quick look at the industry expectations from the upcoming budget. 
Increased Fund Allocation For MSME
Subsidy for Drone Pilots
Low GST Rates
EV industry Anticipates Extension of FAME 2 
Emphasis On The Energy Sector
Ease Of Business For Local Players
Focus on Strengthening Public Health Administration
Tax Relief for Salaried class
Increase in 80C limit
Previous updates: 9 pm, 31 Jan, 2023
The Indian Stock Markets reacted positively after the Economic Survey 2022-23 that projected a 6.5 per cent GDP growth in FY 2023-24. Experts say that the market has already predicted growth on the same lines but some figures have encouraged the sentiment. 
The effect of the Adani vs Hindenburg research report that dominated the market sentiments and kept both the SENSEX & the NIFTY in red finally ended and the bourses were again in the green zone. What has made this positive change is the fine print of the Economic Survey 22-23!
Positives in The Economic Survey 2022-23
The real GDP growth is expected to be between 6.5-8 percent for FY'24.
Increase in the Capital Expenditure from 12 to 19 Percent compared to FY'22.
Ease of doing business has improved Investor's Sentiments. 
Record rise in private investment in Agriculture up 9.3 percent in FY'20-21.
Growth in Credit across Agriculture and Services. 
GST paid by Small and Medium Enterprises crossed pre-pandemic levels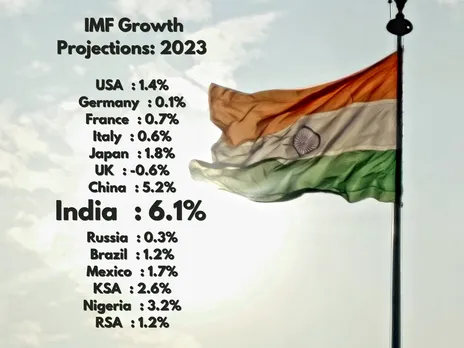 In its World Economic Outlook Update, the IMF maintained India's GDP forecast for FY 2022-23 at 6.8%, FY 2023-24 at 6.1%, and 2024-25 at 6.8%.
Meanwhile the IMF predicts global growth of 3.4% in 2022, 2.9% in 2023, and 3.1% in 2024. While growth is low, inflation is peaking.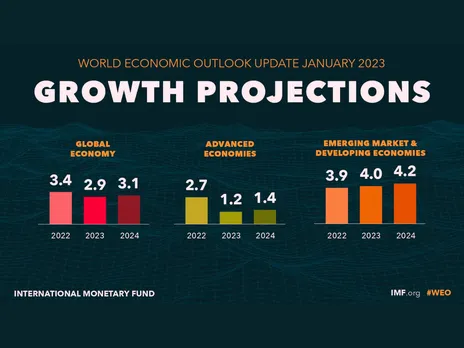 Global inflation and Russia's war in Ukraine continue to weigh on economic activity. The COVID-19 related lockdowns in China dampened growth in 2022, but the recent reopening has allowed growth to accelerate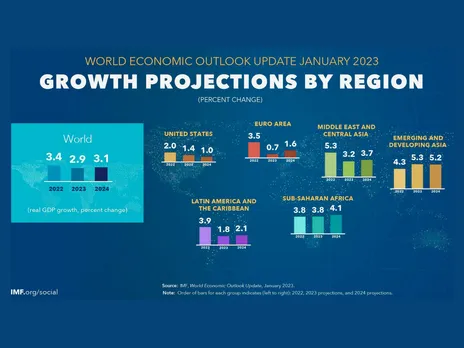 The Union Budget 2022-23
India's balance sheet has improved over the last year and the digital infrastructure is set to add 60-80 basis point growth to India's GDP. Under such a positive outlook the Finance Minister, Nirmala Sitharaman is set to present her fifth straight Budget Speech in the parliament on Wednesday, 1st January 2024. 
How The Budget is Prepared?
The Finance Ministry in a circular to all the ministries, state, and union territories asks for their estimated income, expenses, and revenue deficit.
Basis on this data Niti Aayog prepares an initial estimate of planned and non planned expenditures in consultation with ministries and stakeholders.
Upon the arrival of this data, the Finance Ministry starts the process of drafting the budget - allocating revenues to administration and makes policies for public welfare.
Pre budget meetings are held with state representatives, economists, bankers, agriculturists, and other stake holders.
The Finance Minister with his team makes the final draft of the Budget in consultation with Prime Minister (PMO).
The Budget copies goes for Printing and as part of ritual Halva is prepared in a big dish (kadhai) and served to all the people in the finance ministry. 
Union Budget 2023: Live from Parliament
media widget