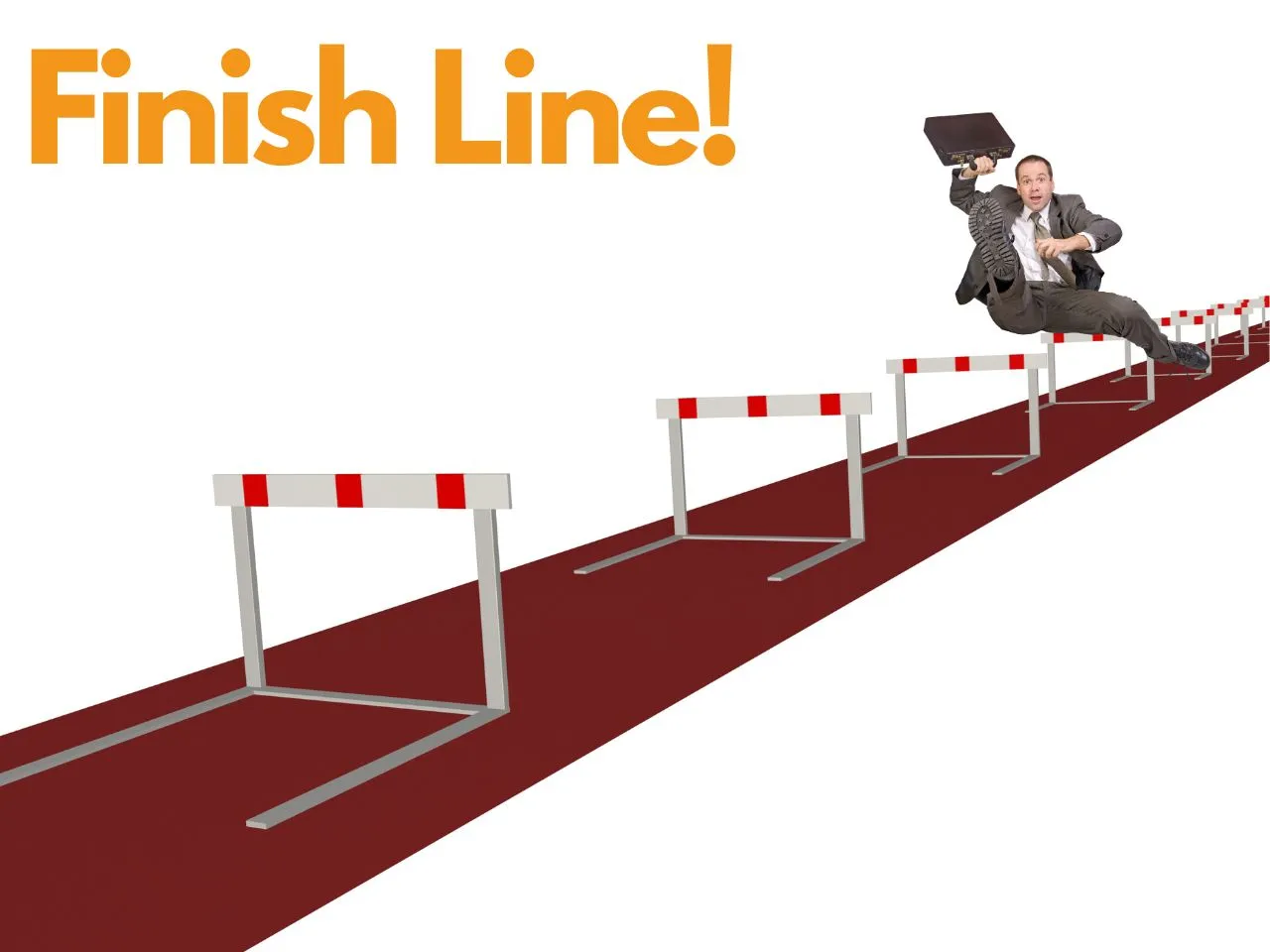 Startups may fail and even big businesses may fall. There certainly are many factors that decide the fate of big and small companies.
Even a great business idea may not necessarily be a business opportunity. Most of the times, these ideas remain dormant because of lack of a good execution team.
Building an effective execution team is crucial for the success of any startup. A startup's execution team is responsible for turning the company's vision into reality, and without the right team in place, even the most promising ideas can fail.
Why Building A Good Execution Team Important?
Startups need to build an execution team that is agile, efficient, and able to work well under pressure. This team should consist of individuals who have a wide range of skills and experience, including project management, marketing, sales, and operations.
One of the key benefits of having an effective execution team is the ability to pivot quickly when necessary. Startups often need to make adjustments to their strategy based on changing market conditions or customer feedback. An execution team that is able to adapt to these changes can help the startup stay ahead of the competition.
Another benefit of a strong execution team is the ability to execute on a clear and well-defined plan. Startups need to have a roadmap for their growth and development, and an execution team that can deliver on this plan is essential. By having a team that can execute on the plan, startups can gain the confidence of investors and stakeholders, and build a strong reputation in the industry.
Moreover, a strong execution team is also important for building a strong company culture. The team's ability to work well together, communicate effectively, and be accountable to one another can create a positive work environment that attracts top talent and fosters innovation.
But there are challenges that startups face in building an effective team.
How Can A Startup Build An Effective Execution Team?
In a conversation with TICE News, Mr Ashish Jain, CEO, The Startup Board says, "It is a common misconception to attribute greatness and whole success in a startup to a humble "idea". The idea may be great in great product or differentiated business model. However, idea alone is not sufficient for any great business. 
"Take Uber. It scores very high on a great idea, however, without it rolling out city after city, fighting against established local operators and preconceived notions of the local govt, it would not have succeeded. Digging more, it was a great team that made it work, riding high on a great technology product that they built. Amazon selling books as the only category on its ecommerce for many years, was not so much only the idea that helped them succeed in the ecommerce, but also someone behind observing and learning for the new trade. Welcome to the tribe of founders and the management team, that these and many such successful startups were managed to success," Mr Jain, who was also the CEO of JSS Incubator, Noida, adds. 
What Makes A Team Work In A Startup?
The first non-negotiable attribute is team complementarity. Mr Jain explains that many times, two or more friends join hands together to start a startup. They may have similar education and may have put in similar effort and investment to start with. However, the successful ones have division of work. 
If Product Development, Marketing, Investment, Operations, and HR are some of the key functional areas in that business, each cofounder allocates one or more function to him/herself. This allocation gives two things a) Responsibility and Ownership and b) Empowerment. 
For example, if one cofounder is entrusted by all other cofounders to look after product development, this cofounder will take the opinion of each of the other cofounder, appraise them, take market inputs on features, share plans, but can refuse to include the features, prioritize functionality, puts together a team etc and have the final say in case of difference of opinion among the founders. He/she is also willing to take the responsibility of the consequences for omission / inclusion. "Suno sab ki, karo apne man ki"(Listen to everyone, but do what appeals to your gut feeling and prudence). The is also similarly applicable same way for marketing, investment, operations etc. This way, team works a specialist and single point of ownership and decision making, with collective discussion."
More than one functional area can be taken by one founder, if the team is small.
Vision Beyond Available Resources
Second attribute is having vision beyond available resources. 
Mr Jain opines that ""You can fulfil your dream, only when you have a dream," is a common adage. The successful founders are deeply aware of their business, limitation of competing businesses, opportunities that competition does not address and the future trends that they can bet upon. It is the deep understanding that they acquired by researching, observing, and talking to key industry players, that offer them the connections and opportunities. No market research report churned out by established research agencies is a substitute to what founder's research will find out."
The experts believes that instead of wider thin knowledge about lots of interconnected businesses, founders prefer to go deeper to find out challenges and answers to what is making certain things not work. Insights created from the solutions approach, helps them understand customer psyche and real problems. If the sector category of their work is brand new, such as Electric vehicles, insights on how commutation and existing fleet of vehicles are made, sold, serviced etc. are good analogous examples.
Third attribute is Systems Approach. Systems approach is to come up with solutions for issues in such a manner, that once tackled, they need not to be visited again. 
Mr Jain explains that this approach helps founder to free up their time, as they concentrate on fire-fighting new issues, instead of revisiting old ones that saps their productivity. Process matures over a period, giving better customer satisfaction. One might argue, with limited resources, how solutions are better than quick fixes. This cost-benefit analysis of each situation will help you discover, if each issue is recorded and resolved, with full cost, including people's time, resources needed and opportunity lost. 
Which Are The Startups That Failed Despite Having Great Ideas?
The Indian startup ecosystem is overflowing with ideas. A good idea is the foundation of any successful startup, but having a good idea isn't always enough. India has seen its fair share of startup failures despite great ideas. Here are a few examples of Indian startups that may have struggled due to a weak execution team:
Stayzilla - Stayzilla was a Chennai-based startup that provided an online platform for booking accommodations, similar to Airbnb. The company raised over $34 million in funding and was one of the most promising startups in India. However, the company shut down abruptly in early 2017, citing a lack of operational efficiency and a weak execution team as the primary reasons for the failure.
PepperTap - PepperTap was a grocery delivery startup based in Gurgaon. The company raised $51 million in funding and was one of the leading players in the hyperlocal delivery space. However, the company failed to scale its operations effectively and was unable to keep up with the competition. In 2016, the company shut down its operations and cited a lack of funding and poor execution as the reasons for its failure.
TinyOwl - TinyOwl was a Mumbai-based food delivery startup that raised over $27 million in funding. However, the company struggled with operational inefficiencies and faced fierce competition from established players like Swiggy and Zomato. In 2016, the company laid off most of its employees and shut down its operations.
These examples show that having a great idea is not enough to guarantee success in the startup world. Startups also need to have a strong execution plan, a clear business model, and the ability to adapt to changing market conditions.
The founders and senior initial key hires by a venture are really important to the success of any startup. These people should have a bias towards action, instead of analysis paralysis. Most businesses are built on better execution, unless you have a patented product with vast potential.
Hence, the startups must focus on building an effective execution team to ensure the success of their business. By having a team that is agile, efficient, and able to execute on a clear plan, startups can stay ahead of the competition and build a strong reputation in the industry.