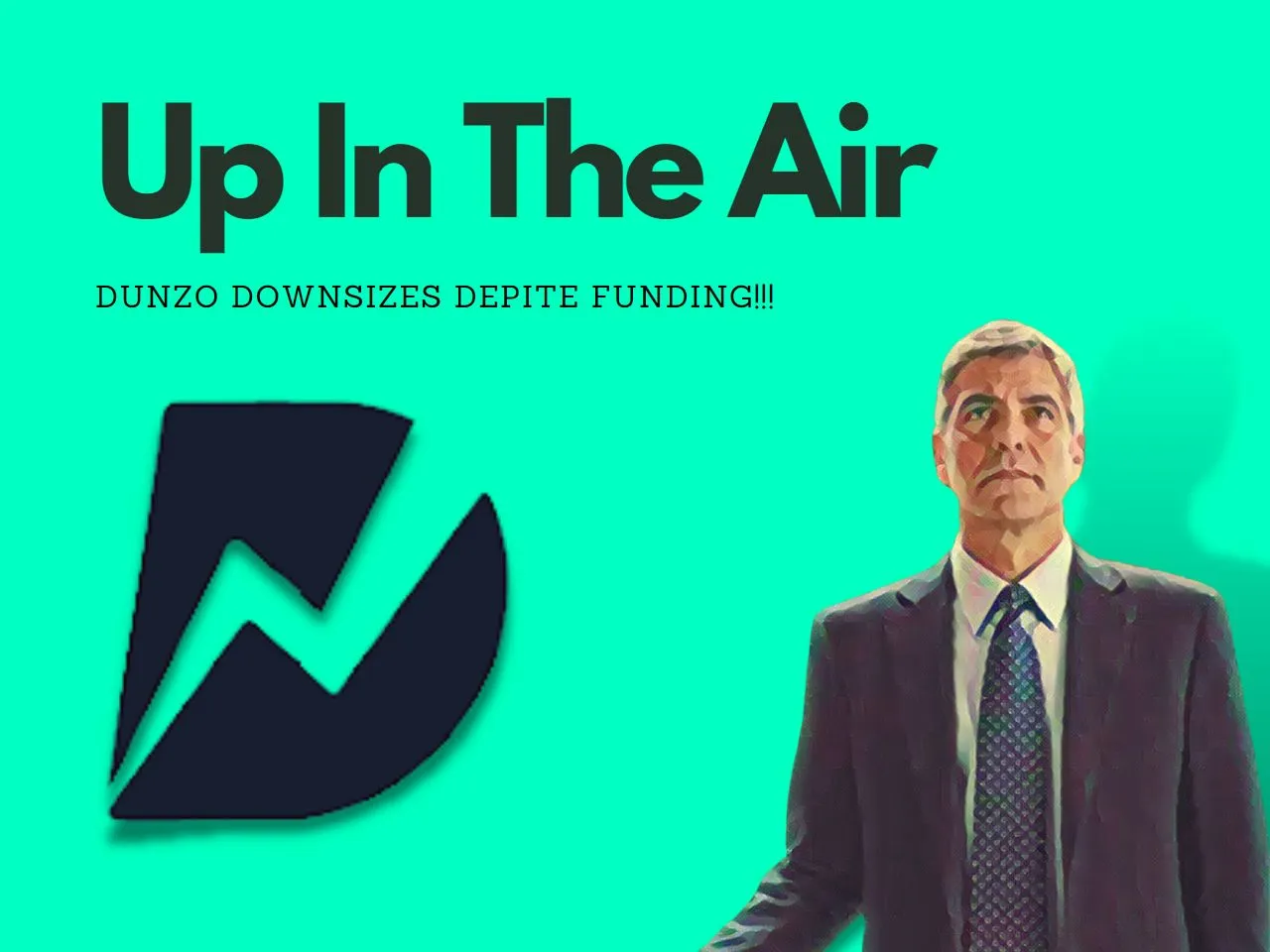 Up in the Air, George Clooney's character talks about the art of packing a backpack and cutting down on unnecessary baggage. Startups in India are also learning this art as they try to navigate the global funding shortage caused by the SVB collapse. The world is experiencing a global shortage of funds after the infamous SVB collapse, and startups are trying to reduce costs faster than Usain Bolt completing the 100-meter dash. One of the most common ways companies are reducing expenses is through job cuts. The latest startup to employ this method of cost-cutting despite raising fresh funding is Dunzo.
What is the latest funding raised by Dunzo? 
Dunzo, the quick commerce startup backed by Reliance Retail, has hit the jackpot with a funding of $75 million through convertible notes, as per media reports. However, the company has also decided to part ways with about 30% or over 300 employees, while simultaneously planning to overhaul its business model. Out of the total funding, Google and Reliance Retail have contributed around $50 million, while the remaining sum is being put in by existing investors. 
What is a convertible note? 
The convertible note is a debt form that will eventually turn into equity during a future financing round, much like a chameleon that changes its colors. It has become a preferred mode of investment for many Indian startups in recent times. Although Dunzo is in talks with other potential investors like Abu Dhabi Investment Authority (ADIA), they may need to wait until the company's metrics stabilize before putting in their share of capital, like a farmer who waits for the right time to sow his seeds. 
Dunzo announced a round of job layoffs, along with a shift in the company's business strategy. As per reports, Dunzo was aiming to gather a minimum of $70 million through convertible notes, as funding hit a rough patch after the SVB collapse. This funding tactic is quite popular among growth-stage startups and allows Dunzo to fly high without being weighed down by a particular valuation. However, these investors would later receive a discount in the next round of funding at the startup. In the month of January, Dunzo showed some employees the door, but it was only a drop in the ocean compared to the current layoffs. 
Who are Dunzo's competitors? 
Dunzo is in a race with Swiggy Instamart, Zepto, Zomato's Blinkit, and BigBasket's BB Now. Dunzo has decided to follow the old adage, "cut your coat according to your cloth" and shut down half of its dark stores. It will only continue with the stores that are profitable or have the potential to be profitable. Where it is closing the dark stores, it is teaming up with local merchants to cater to the needs of its customers in locations where it is closing its dark stores.
What are dark stores? 
Dark stores are small warehouses in strategic locations in a city that can fill orders in 15 to 30 minutes; they must handle a certain amount of business to be successful. 
It is similar to a marketplace where customers can buy from individual stores or merchants. Dunzo has different platforms for different things like groceries, medicines, and even pet supplies. Dunzo earns a commission from the merchants and a delivery fee from the customers for the services it provides.
In which year did Dunzo start its services? 
 Dunzo started as a simple pick-up-and-drop service for goods in Bengaluru back in 2014. Dunzo is present in seven cities and was planning to expand, but due to the tight funding market, it has put its expansion plans on hold. Dunzo plans to make its dark stores profitable by October, and rivals like Swiggy Instamart and Zepto are also trimming costs and adapting to the challenging macroeconomic conditions.