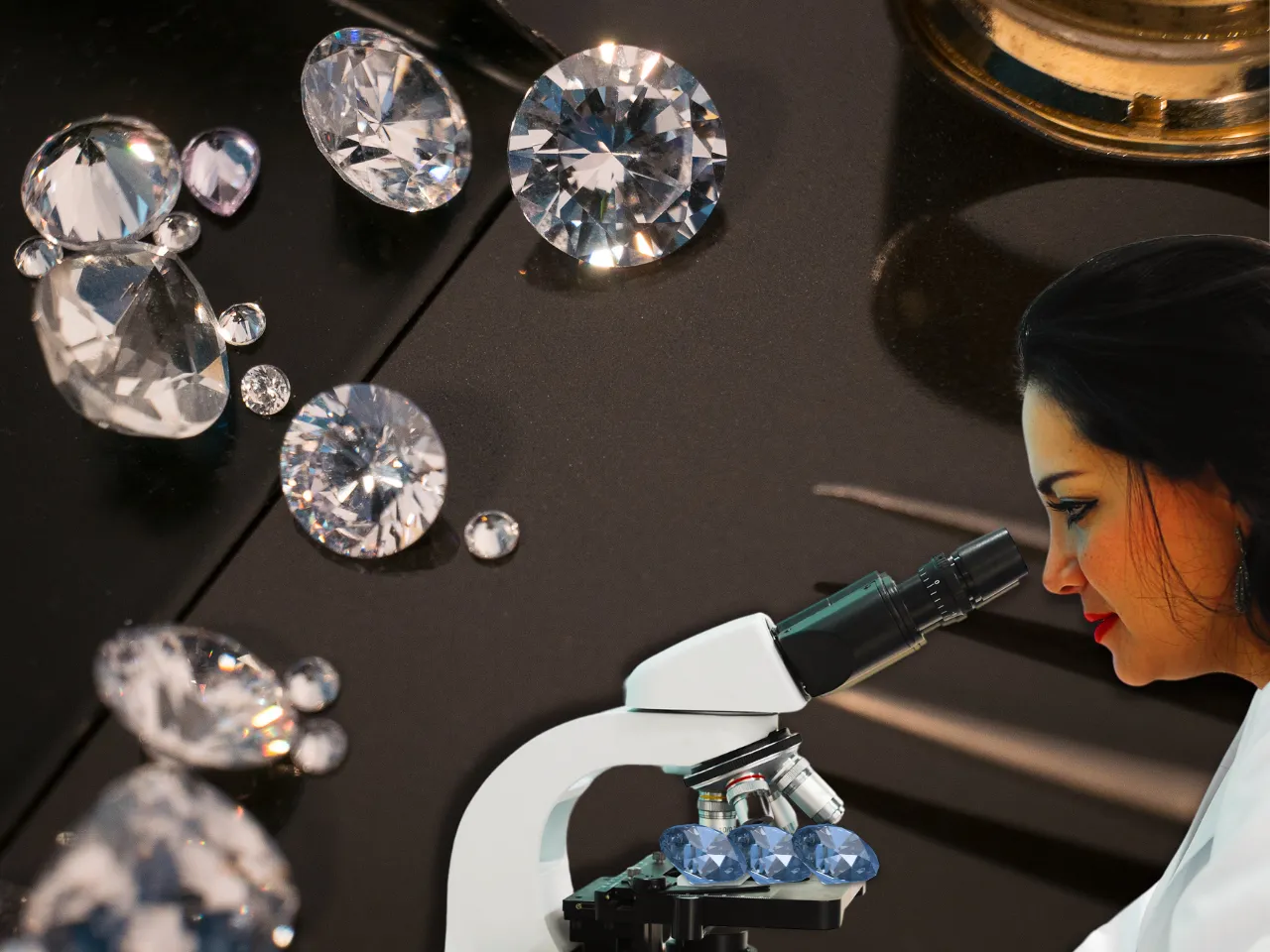 An element of the Union Budget presented by Finance Minister Nirmala Sitharaman in Parliament that caught everyone's eye with its lustre was the government's focus on promoting the production of lab-grown diamonds. 
In her budget speech, Finance Minister Nirmala Sitharaman said that Lab Grown Diamonds (LGD) is a technology-and innovation-driven emerging sector with high employment potential. 
"These environment-friendly diamonds have optically and chemically the same properties as natural diamonds. To encourage indigenous production of LGD seeds and machines and to reduce import dependency, a research and development grant will be provided to one of the IITs for five years," said Finance Minister Sitharaman during her budget speech. 
She also mentioned a proposal to review the custom duty rate on LGD seeds.
The Finance Minister's announcement brought immediate focus to the sector that has immense growth potential. 
The Commerce ministry celebrated Sitharaman's declaration. The Department of Commerce's recommendation on lab grown diamonds (LGD) has been accepted whereby the research grant of Rs. 242 crore over a period of 5 years to IIT Madras has been approved. 
Why is the LGD announcement significant?
This will enable indigenization of the manufacturing process of LGD, the commerce ministry explained. 
Further, reduction of duty on LGD seeds from 5% to 0% has also been accepted which will result in reducing the cost of production of LGD growers and make our LGD exports globally competitive. The recommendation of the Department of Commerce for creating separate HS Codes for LGD has also been accepted. It would enable tracking the international trade in lab grown diamonds.
Last year, Commerce Minister Piyush Goyal had chaired a meeting with the representatives of Lab-Grown Diamonds Industry. 
Discussions on promotion of Research and Development, setting up enabling common facilities and skilling of adequate manpower to serve this emerging sector took place, the ministry said. 
15 % of Global Production
Currently, India contributes around 15% in global production of lab-grown diamonds for which it is presently self-sufficient. However, keeping in mind the future potential, there is a need to maintain technological self-reliance in production of machinery and a leadership position in production lab-grown diamonds. 
Given India's expertise in diamond polishing, it is imperative that India positions itself firmly in the lab-grown diamond sector too since the process of polishing are similar. The projected employment creation could be to the tune of 25 lakh by the year 2025, the commerce ministry had said after the meeting.
About LGDs
Lab-grown diamonds are diamonds that are grown inside a lab using cutting-edge technology that replicates the natural diamond growing process and the result is a man-made diamond that is chemically, physically, and optically the same as those grown beneath the Earth's surface. Lab-grown diamonds can be created by two processes - High Pressure High Temperature (HPHT) which is used in China and Chemical Vapor Deposition (CVD) which is used in USA and India.
Besides jewellery industry, lab-grown diamonds are also used in computer chips, satellites, 5G networks as they can be used in extreme environments as it has potential to operate at higher speeds while using less power than the silicon-based chips.
Like natural diamonds, India has proved its leadership role in the cutting and polishing of lab-grown diamonds. India's exports of polished lab-grown diamonds were USD 274 million, USD 473 million, USD 637 million and 1293 million during 2018-19, 2019-20, 2020-21 and 2020-21 respectively. Annual growth during the same periods were 72%, 35% and 103%. 
India exports polished Lab Grown diamonds to USA, Hongkong, UAE, Israel and Belgium etc. USA accounts for around 67% of India's exports followed by Hongkong with a share of 14%.