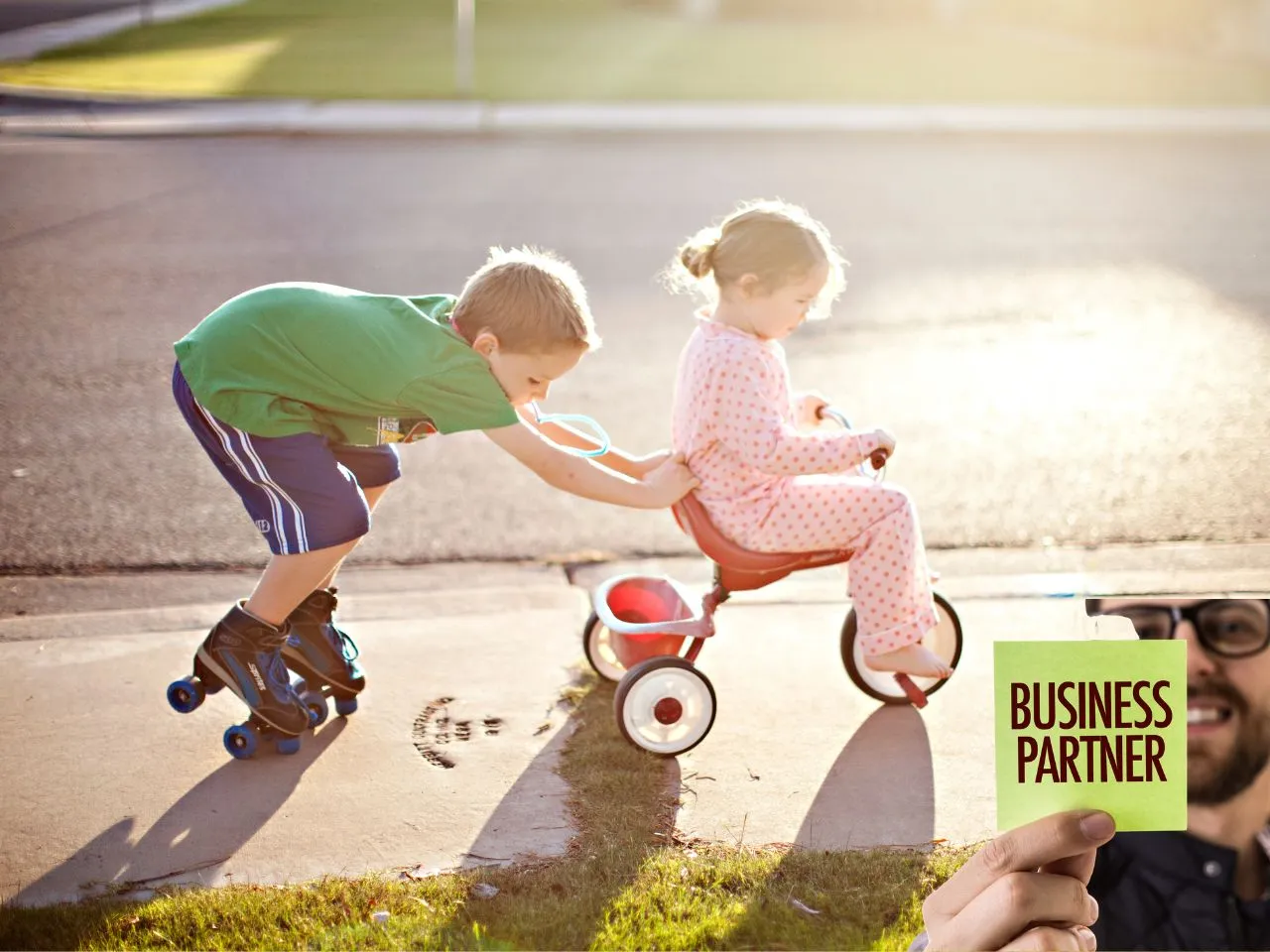 While sibling relationships can be complex, they can also be a valuable asset in the world of business. With the right mindset and approach, siblings can turn their shared history and bond into a powerful force for entrepreneurial success.
Sibling rivalry is a common phenomenon, but what happens when siblings turn that rivalry into a partnership? 
Siblings can certainly turn out to be great business partners. In fact, there are many successful businesses that have been founded and run by siblings who have a strong bond and work well together. Siblings who have grown up together often share a deep understanding and trust with one another, which can be a valuable asset in the business world.
Of course, like any business partnership, success depends on factors such as communication, trust, shared values, and complementary skill sets. Siblings who have a history of conflict or unresolved issues may not be the best fit as business partners. However, siblings who have a positive relationship and are able to work together effectively can create a powerful team that is greater than the sum of its parts.
Who Are The Famous Siblings Who Have Turned Rivalry Into Productive Partnership?
On World Siblings Day, we get you a few greatest examples of siblings who have turned their rivalry into a productive partnership:
The Dassler Brothers (Adidas and Puma)
Rudolf and Adolf Dassler founded Adidas and Puma, respectively, in the 1940s. The brothers were known for their intense rivalry, which began when they were young and continued throughout their lives. However, their shared love of sports and their desire to create innovative athletic shoes led them both to become successful entrepreneurs. Today, Adidas and Puma are two of the world's largest sports brands.
The Khera Sisters (MyDala)
Anisha and Arpita Khera founded MyDala, an online platform for discounts and deals, in 2009. The sisters were known for their competitive nature, which often led to disagreements and arguments. However, they also recognized that their differences could be an asset to their business. By challenging each other's ideas and pushing each other to do better, they were able to create a successful company that has saved consumers millions of dollars.
These are just a few examples of siblings who have turned their rivalry into a successful partnership. The competitive nature of sibling relationships can often be an asset in the business world. By challenging each other's ideas and pushing each other to do better, siblings can create businesses that are stronger and more innovative than they would be alone.
Siblings working together to build a business is not a new concept. In fact, some of the most successful startups in India have been founded by brothers and sisters who have come together to build something great. 
After all, like the saying goes "There can be no better companion than a brother. There can be no better friend than a sister".
Who Are The Famous Sibling Duos Who Have Made It Big In The Indian Startup Scene?
The Bansal Brothers (Flipkart)
Sachin and Binny Bansal founded Flipkart, one of India's largest e-commerce companies, in 2007. The brothers started the company with just a few thousand dollars and grew it into a multi-billion-dollar business that was eventually acquired by Walmart. The Bansal brothers credit their success to their shared passion for technology and their ability to work together as a team.
The Garg Sisters (Taaza Tindi)
Shilpa and Shamla Garg founded Taaza Tindi, a food delivery platform that specializes in traditional Indian cuisine, in 2018. The sisters, who come from a family of chefs, wanted to bring authentic, home-cooked meals to people all over India. Today, Taaza Tindi delivers thousands of meals every day and has plans to expand to other cities in the near future.
The Jain Brothers (Cure.fit)
Mukesh and Ankit Jain founded Cure.fit, a health and fitness platform, in 2016. The brothers, who had previously founded other successful startups, wanted to create a platform that would make it easier for people to lead healthier, more active lifestyles. Today, Cure.fit has over a million users and offers a range of services, including fitness classes, healthy meals, and mental wellness programs.
The Maheshwari Sisters (Saral Designs)
Suhani and Kartikay Maheshwari founded Saral Designs, a menstrual hygiene startup, in 2015. The sisters wanted to create a product that would make menstrual hygiene more accessible and affordable for women in India. Today, Saral Designs produces a range of menstrual products that are sold in over 200 stores across the country.
The Shah Brothers (Vadilal Ice Creams)
Ramchandra and Lakshmanbhai Shah founded Vadilal Ice Creams, one of India's largest ice cream brands, in 1907. The brothers started by selling hand-churned ice cream from a small shop in Ahmedabad and grew the business into a national brand that is now sold in over 50 countries. Today, Vadilal is still run by the Shah family and continues to be a favorite among ice cream lovers in India and beyond.
These are just a few examples of the many successful sibling-run startups in India. While starting a business with family members can certainly be challenging, these duos show that it can also be incredibly rewarding. By leveraging their shared history and unique perspectives, siblings can often bring a special kind of magic to the startup world.
Happy World Siblings Day!