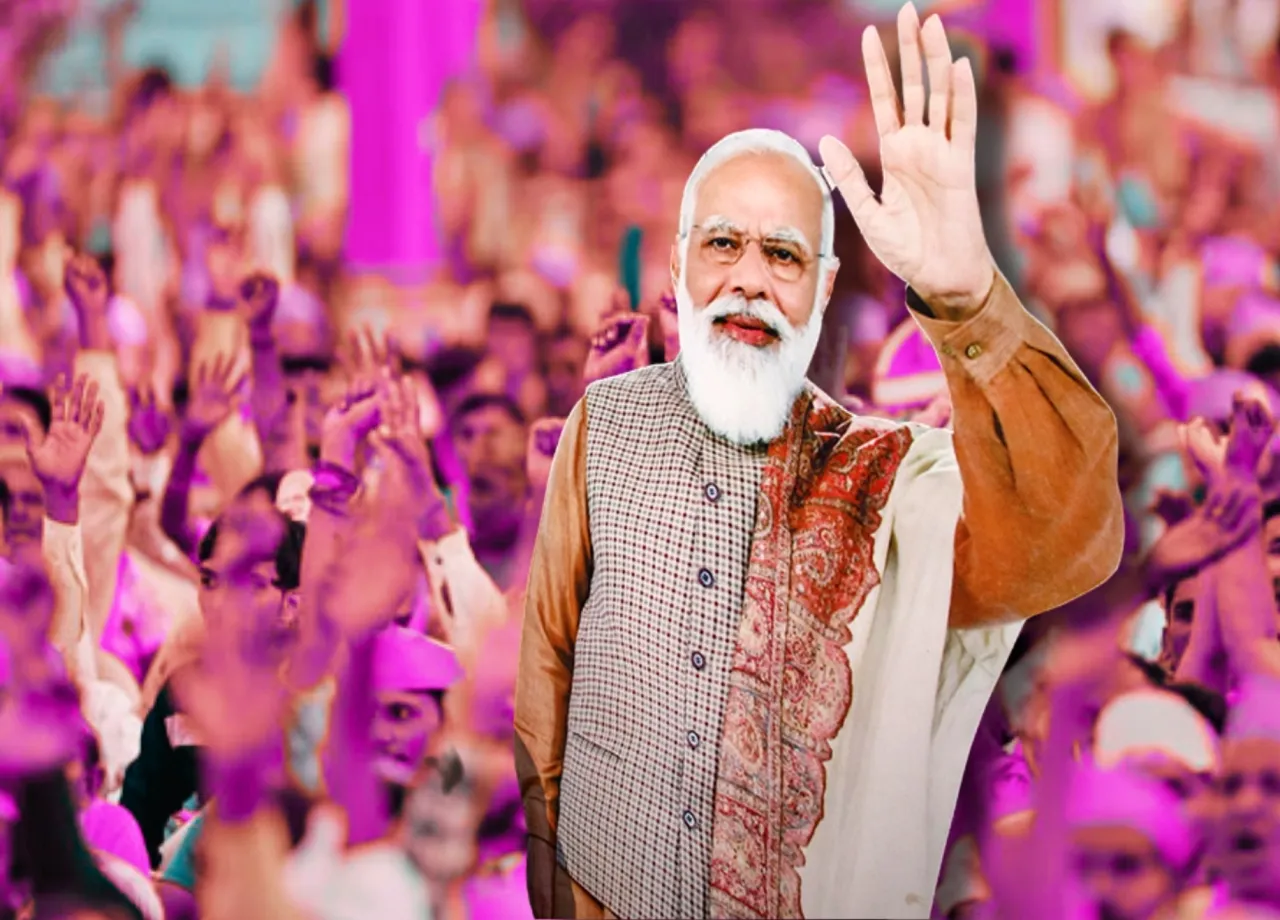 As Narendra Modi-led BJP is headed for a record-breaking win in the Gujarat Assembly elections, the remarkable year 2022 is set to end and as one reflects on its marvellous course – two more important happenings immediately come to mind. Both developments that are part of India's economic and political legacy as well as the future. The first is the remarkable ascent of India to the presidentship of the power G20 grouping of nations. Indonesia handed over the G20 presidential baton to Narendra Modi. The second development is business czar Ramesh Chauhan's decision to hand over the baton of legacy of the 'iconic' Bisleri brand to the illustrious Tata group. Now, it may seem, that these two events hardly have any connection. Yet, both incidents are the consummation of efforts over several decades. And both also point to a new future. 
Bisleri was also a 'startup' once
This may well begin as many stories do…Once upon a time in Mumbai. Well, Bisleri's story actually began in Mumbai. Originally an Italian brand, Indian businessman Khushroo Suntook introduced the Bisleri bottled water in India in 1965. Four years later, in 1969, it was bought by Jayantilal Chauhan father of Ramesh Chauhan for a sum of Rs 4 lakh. After the split of Parle Group business Ramesh Chauhan took over the bottled water business. Turning the cynicism that people would not pay for water, Chauhan scripted a business legend as he made Bisleri a household brand. And a remarkable achievement of the company is that it has managed to maintain the trust level over all these decades. 
The iconic ascent of PM Narendra Modi
If the ascent of Bisleri is spectacular, the rise of humble chaiwallah from Vadnagar who has become India's most popular leader is simply unbelievable. Like Bisleri, Modi also made his name in a tough world on the basis of sheer energy. Prime Minister Modi is considered the force behind India's 84,000-strong Startup ecosystem. Not just because it was his idea, but because he implemented it to perfection. During the past 8 years, the Modi-led BJP government at the Centre has identified issues related to the Indian economy and the need to create more opportunities for potential entrepreneurs. In his idea of India, businesses receive the recognition as entities that can solve a lot of India's problems. His efforts to promote, encourage and incubate new enterprises under Startup India mission is a result of that understanding. He brought Start-ups from the margins to the Centre-stage. And to be successful, a start-up has to act with a Modi-like level of energy.
The DNA of Startups in India
The term 'Startups' is a new usage in Indian entrepreneurship but India has had a rich history of homemade brands that rose to become big corporates. Nirma Industries, founded by Dr Karsanbhai Patel, is a classic example. By launching Nirma in the 1960s for Rs. 3.60 per kg, when HUL's Surf was priced at Rs. 13 per kg, Patel literally gave HUL a run for its money. Today Nirma is a case study in MBA schools. 
Post-1990s liberalisation of the Indian economy and the growth of new sectors coupled with rising aspirations created a brand-new set of entrepreneurs. Thousands of SMEs have grown into successful brands since then. From ice cream to tiles to electronics to logistic services, India has produced a whole fresh bunch of entrepreneurs in the last two decades. With Ola, Zomato, Oyo, and Flipkart, India saw new-age entrepreneurs coming out of the tech world. These new entrepreneurs did not need the blessings of the 'Bombay Club' (big corporate houses of Mumbai) but they had venture capital from Silicon Valley. Many of these start-ups were helmed by those coming from the IITs, IIMs, or Silicon Valley. 
Modi's idea for disadvantage Startups 
All those who have a great idea and commitment but no seed fund are called disadvantage startups. They have potential to solve a problem and create a business but are stuck in situations that stop them from reaching their potential. Modi saw a wasted entrepreneur in such people, and waste of an entrepreneur creates a weak economy. Being a keen student of politics, he also saw a great opportunity in owning them all.  The spirit, confidence, and technology boom changed the economy when Modi came to power. As a politician Modi has always been interested in incubating, encouraging, and marketing success stories to inspire the younger generation. He capitalised on these success stories and also sensed that ease of doing business and appreciation of talent, ideas, capital, and entrepreneurship would go a long way in solving the great job problem in India. When Modi took the baton of India's presidentship of G20 he took India's Startup story to the next level. Now Modi's India wants to become a Global Startup Hub. It's not just Modi's idea or Modi's men, it is the new idea of India.