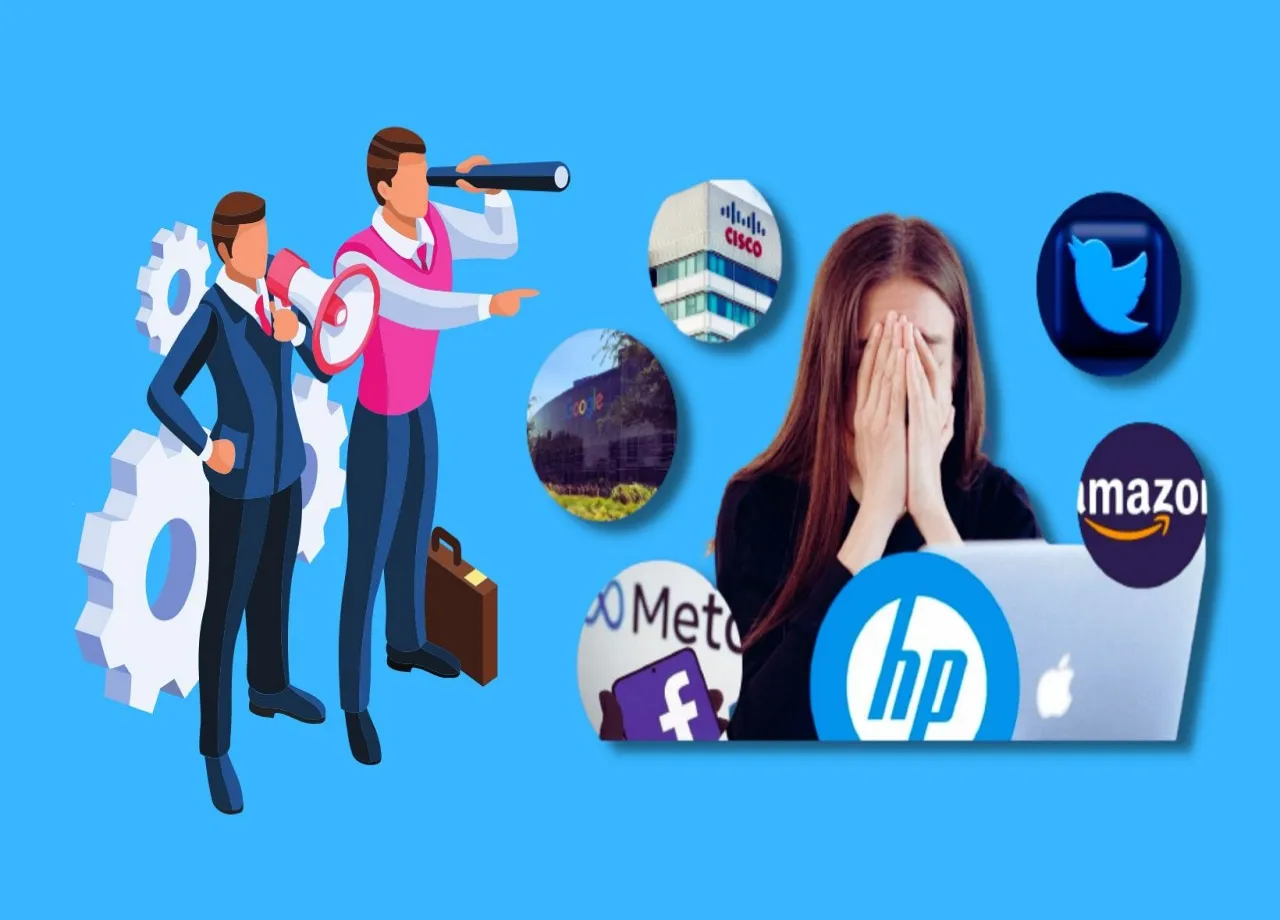 They were the brain and brawn behind the marvels of the 21st century. And now, courtesy of a great churn inside tech giants – scores of talented workers from Meta, Twitter, Amazon, Google, Facebook, etc find themselves relieved of their highly prized jobs. 
Yet, there is another, equally relevant, aspect to this latest lay-off saga. 
From Twitter posts by start-ups to viral news reports, cyberspace is abuzz with exciting opportunities that await these skilled professionals. But the key question is, will these professionals fit into a start-up job where the company policies and work culture are far different from global powerhouses Twitter or Meta?
Hired Business Class! 
If you have traveled both business and economy classes, you would understand the difference between the two. But if you haven't flown in one of them, it would not be possible for you to imagine the experience of the other. 
That is precisely the situation of the employees fired from Twitter, Meta, and Amazon and the start-ups hoping to rope in great talent at affordable prices. 
Working with MNCs like Google, Meta, Twitter, and Amazon is an altogether different experience from working for desi corporates, start-ups, or some family-owned set-ups often unflatteringly referred to as 'Lalaji ki dukaan' in India. 
You must have seen social media posts of people who joined these international giants posting happy pictures of lovely office desks, canteen, and all those gift hampers they received on their first day in the office. It's great to work with a corporate where your KRA is well-defined, and the HR policy gives you definite yearly holidays and weeks off. Apart from the peaks and frills, one gets in an MNC job, the decision-making, organizational structure, and other work-related policies mostly, are neat and clean. Such a work environment is desirable but also makes most of us spoiled for good.
When you meet your Ex
Freshly fired and freshly divorced think alike. The desire to look happier than ever in front of the ex-wife, husband, girlfriend, or boyfriend (as the case may be), is intense. After all, both are traumatic separations.
This aspect of human psychology holds for almost every fired employee. The expectations from the next job or even partner are high. In their peer group or ex-colleagues, the laid-off employees would want to be seen in a better environment than before. That is both good news and a challenge for start-ups looking to lap up talent. 
While the worker wants to prove his worth on the professional battlefield, her or his expectations are also quite high. 
 So, while the prospect of hiring good talent at a discounted rate is a realistic one, good match-making is required. And to make a good match, both parties must lower their expectations, at least in some respects, of each other.
Super Value Sale And Big Billion Day!
Startups want to do the shopping for talent in the Super Value Sale and see their Big Billion day soon. There is a great opportunity for them to grab talent from the pool of ex-Meta, Twitter and Amazon employees. But only if they can make a value proposition. So before startups approach this freshly available pool of talent they must keep some points in mind. 
Be ready to create a corporate culture that can absorb people with great exposure.
Do not expect immediate miracles from someone who is coming from Twitter or Meta, they would perform best under some conditions. 
Key Result Areas must be defined and must not be diluted
Employees with MNC exposure would always want an employee-friendly and compliance-oriented organization.
Check whether you tick this box.
Apart from these, there are some other critical issues like trust and patience, and it goes for both sides. People who want to join a start-up must be ready to face a totally different work culture, work pressure, and high expectations from employers. 
Both parties must reach a mutually beneficial agreement before shaking hands. Often the closing of one chapter is the beginning of another glorious one. 
Wishing all a Happy new take-off.