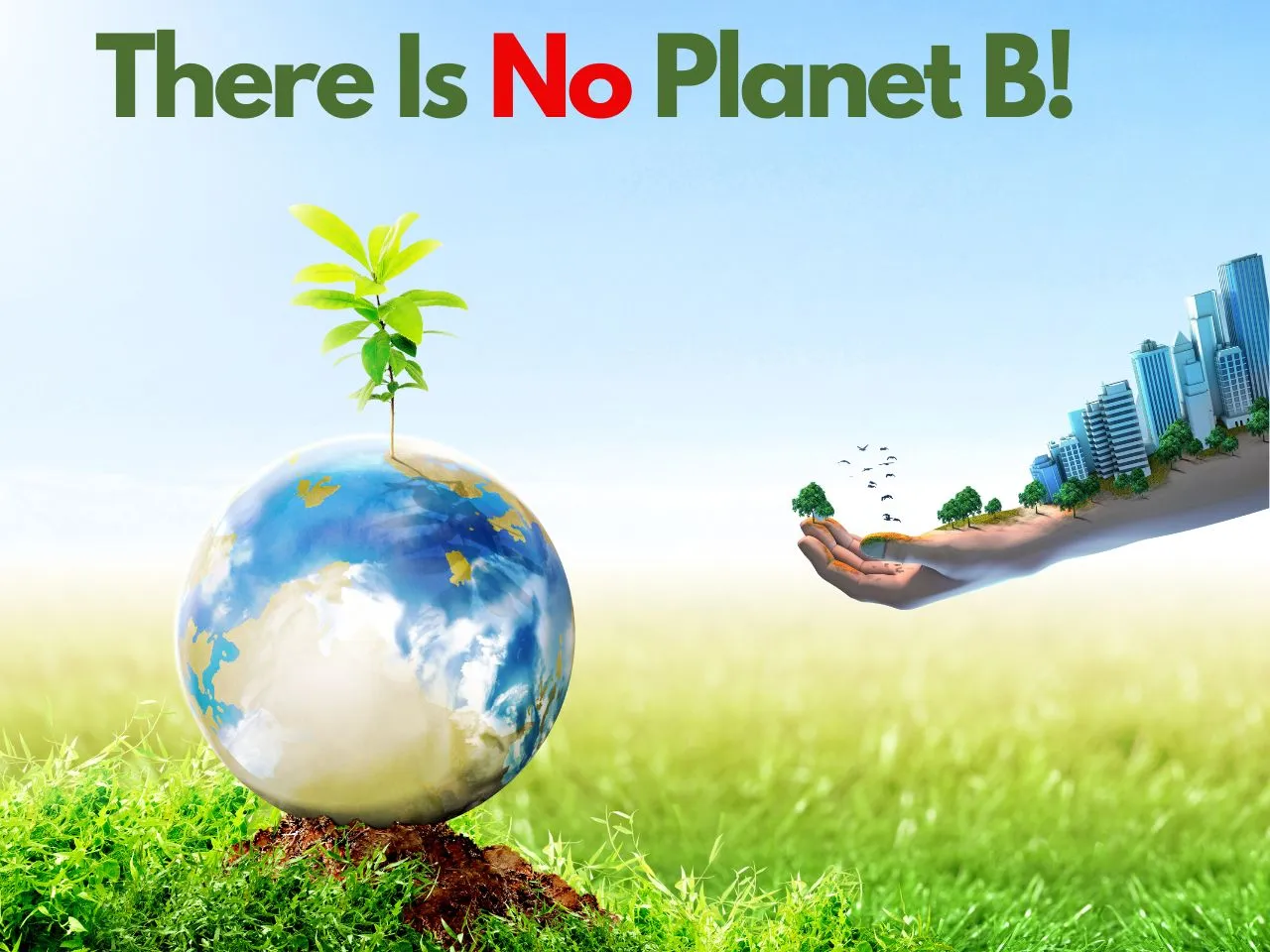 It's the International Earth Day! There has never been a more urgent need to restore damaged ecosystems than now. The United Nations has said- A development that meets the needs of the present, without compromising the ability of future generations to meet their own needs is Sustainable Development.
The most precarious challenge that sustainable development faces is global warming and climate change. Climate change is changing Earth in ways that are "unprecedented" in thousands of years — and in some cases, hundreds of thousands of years — according to a report recently released by the United Nations.
But the new generation is different! The present generation is more aware than ever about the need for sustainable development.
With the increasing awareness of environmental issues and the effects of climate change, the young startups are consciously coming up with innovative sustainable business ideas.
There has been a surge in demand for eco-friendly products, sustainable practices, and responsible business operations. This shift in mindset is reflected in various business models that the startups are coming up with.
The Green Startups
India, as one of the world's largest and fastest-growing economies, is facing numerous environmental challenges, including air and water pollution, deforestation, and climate change. On International Earth Day let's have a look at Indian startups working towards sustainable development and making significant strides towards mitigating the country's environmental impact.
Carbon Capture and Utilization Technologies
Founded in 2009, Carbon Clean Solutions (CCS) is a Mumbai-based startup that focuses on developing carbon capture and utilization technologies. The company has developed a unique solvent-based technology that captures carbon dioxide emissions from industrial processes and converts them into useful products such as fertilizers and chemicals. CCS has successfully implemented its technology in various industries, including cement, steel, and oil and gas, and has helped reduce carbon emissions by over one million tons.
Eco-Friendly and Affordable Ride-Sharing
BluSmart is a Delhi-based startup that provides eco-friendly and affordable ride-sharing services. The company operates a fleet of electric vehicles, reducing carbon emissions and air pollution. BluSmart's vehicles are equipped with advanced safety features such as GPS tracking and facial recognition, making it a safe and convenient mode of transportation.
Waste Management Crisis
Waste Ventures India is a social enterprise that aims to tackle India's waste management crisis. The startup works with local communities to set up waste management systems and provide employment opportunities for waste pickers. Waste Ventures India also provides waste segregation and recycling services, reducing the amount of waste that ends up in landfills. 
Sustainable and Eco-friendly Products
Smarter Dharma is a Bangalore-based startup that develops sustainable and eco-friendly products. The company's products are made from natural and biodegradable materials such as bamboo, cotton, and jute, reducing the environmental impact of traditional products. Smarter Dharma's product range includes stationery, packaging materials, and home decor items.
Sustainable Agriculture and Food Systems
Project Potential is a Chennai-based startup that works towards sustainable agriculture and food systems. The startup provides training and support to farmers to adopt sustainable farming practices such as organic farming, agroforestry, and conservation agriculture. Project Potential also helps farmers access markets for their sustainable produce, creating a sustainable food system that benefits both farmers and consumers.
Creating a Sustainable Future
Greenway Appliances is a startup that is working towards creating a sustainable future by producing affordable, eco-friendly kitchen appliances. The company's products include cookstoves, which are designed to reduce indoor air pollution and improve the health of families who rely on traditional stoves for cooking. Greenway's cookstoves use 65% less fuel than traditional stoves, which not only saves money but also reduces carbon emissions. The company has also developed a range of solar-powered appliances, including refrigerators and fans, which can be used in areas where there is no access to electricity.
Recycling and Upcycling Waste Materials
Terracycle is a startup that is focused on recycling and upcycling waste materials. The company's mission is to eliminate the concept of waste by creating a circular economy where waste materials are repurposed and reused. Terracycle has developed several recycling programs for hard-to-recycle materials such as cigarette butts, coffee capsules, and snack wrappers. The company also works with major brands to help them create more sustainable packaging and product designs.
Sustainable Mobility
Ather Energy is a startup that is working towards sustainable mobility by producing electric scooters. The company's flagship product, the Ather 450X, is designed to be a high-performance electric scooter that can compete with petrol-powered scooters in terms of speed and acceleration. The Ather 450X has a range of 85 km on a single charge and can be charged up to 80% in just 50 minutes. The company is also developing a network of charging stations to support its electric scooter customers.
Creating Products from Temple Waste Flowers
Phool.co is a startup that is working towards sustainability by creating flower-based incense sticks and other products. The company's products are made from temple waste flowers, which are collected from Hindu temples and turned into incense sticks, organic vermicompost, and natural dyes. By using temple waste flowers, Phool.co is helping to reduce the amount of waste generated by temples and is also creating livelihood opportunities for women in rural areas.
These are just a few examples of the many Indian startups that are working towards sustainable development. These startups are not only making a positive impact on the environment but also creating new business opportunities and employment opportunities. However, it is essential to recognize that sustainability is not just the responsibility of startups and businesses but requires collective action from individuals, communities, and governments.
On this World Earth Day, let us pledge to take action to protect our planet and build a sustainable future. We can all make a difference by adopting eco-friendly practices such as reducing our carbon footprint, conserving water, and supporting sustainable businesses. Let us work together to restore our earth and create a better future for ourselves and future generations.
On Earth Day, I laud all those working to make our planet better. India is committed to furthering sustainable development in line with our culture of living in harmony with nature. pic.twitter.com/c1qgSU76IG

— Narendra Modi (@narendramodi) April 22, 2023
Protecting our planet is in everyone's interest & we all have a role to play in keeping our world beautiful & healthy.

On Saturday's #EarthDay, see how you can #ActNow to help build a more sustainable future for all: https://t.co/X0ShwfcKSV pic.twitter.com/7JkQWLniBa

— United Nations (@UN) April 22, 2023