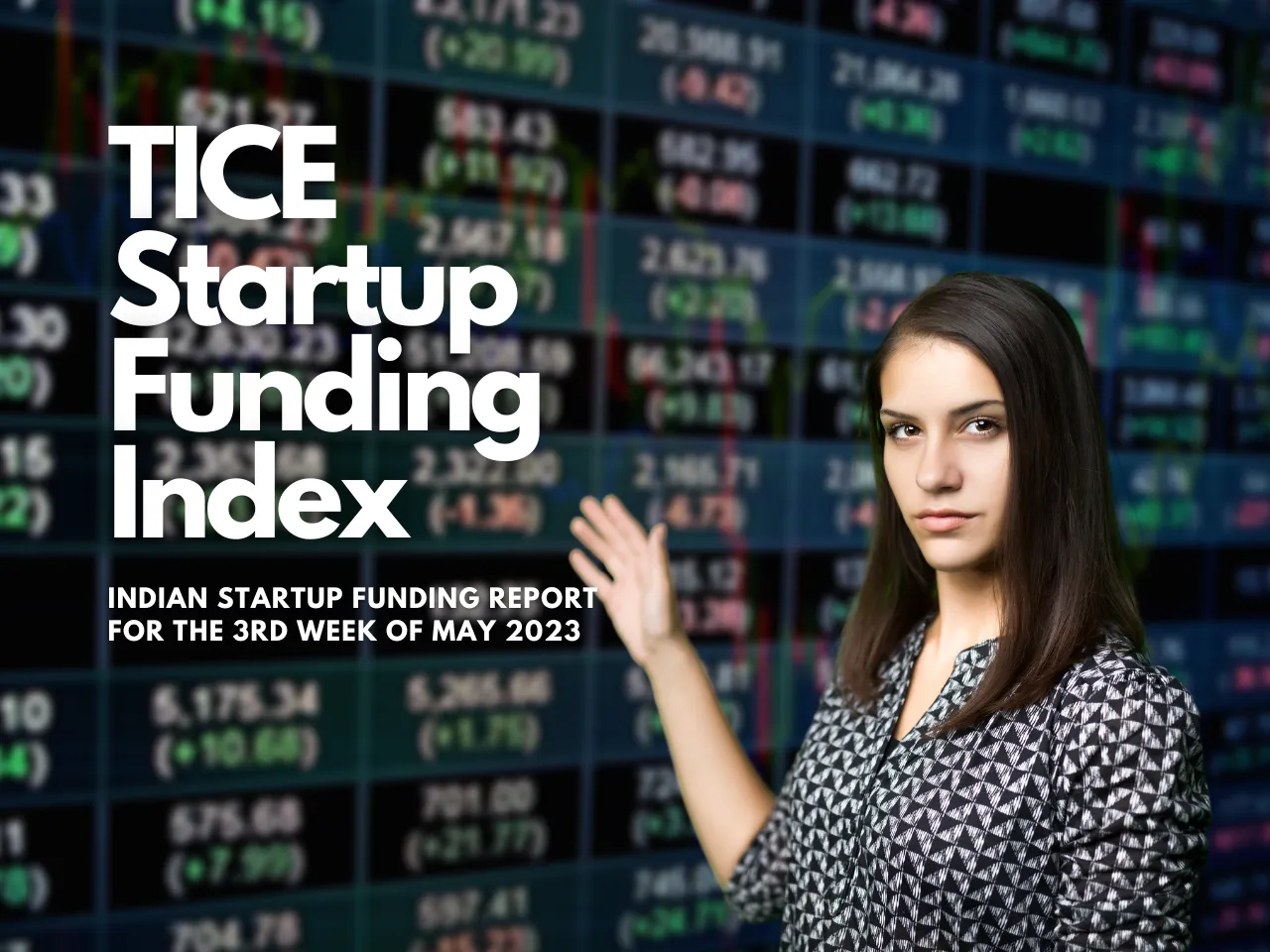 Indian startups experienced a significant surge in funding during the third week of May, following a lackluster period. Within the timeframe of May 15 to May 20. Let us look at the funding report for the third week of May to discover the startups that raised funding and who gained the most. 
Promising Recovery in Funding for Indian Startups
The Indian startup ecosystem has shown promising signs of recovery as funding gains traction once again. In just a week, the funding amount has more than doubled, instilling confidence in the potential and resilience of these entrepreneurial endeavors.
Startup Funding Report: 3rd Week of May 2023 
| | | | | |
| --- | --- | --- | --- | --- |
| Name  | Fund Type  | Amount Raised (in USD) | Founding Year | Investor  |
| ShipGlobal  | Seed | Undisclosed  | 2021 | Ashneer Grover |
| Enercomp  | Seed | 317K | 2013 | Bestvantage Investments  |
| EF Polymer  | Series A  | 4.09M | 2018 | Universal Materials Incubator  |
| Incore  | Seed | 3M | 2004 | Sequoia Capital  |
| Azad  | Series A  | Undisclosed  | 2008 | Sachin Tendulkar  |
| WickedGud  | Seed | 274K  | 2021 | Shilpa Shetty  |
| Agilitas Sports  | Seed Fund | 52M  | 2022 | Convergent Finance LLP |
| Leumas  | Seed | 851k  | 2023 | Capital 2B  |
| Agraga | Series A | 8.51M | 2021 | IvyCap Ventures  |
| Ambit  | Series C | Undisclosed  | 1997 | Daiwa C  |
| Capital Seetu | Seed Fund  | 350k | 2020 | RTAF  |
| XYXX | Series C | 13.5M | 2016 | Amazon Sambhav Venture Fund  |
| SpeedKitchen  | Seed Fund  | Undisclosed  | 2021 | Inflection Point Ventures  |
| PYOR  | Seed  | 4M | 2022 | Capital Island Ventures  |
| Rooster  | Series A | Undisclosed  | 2016 | Lightbox  |
| Speed Kitchen  | Seed  | Undisclosed  | 2020 | IPV |
Key News Poinst of the Week
Puma India's executive, Abhishek Ganguly's startup, Agilitas Sports, raised $52 Mn in its first funding round led by Convergent Finance, securing the biggest funding of the week. 
Baron Capital reduced Swiggy's valuation by 34% to $7.3 Bn, marking the third valuation cut in seven months.
E-commerce received the highest funding this week, securing $65.7 Mn across four deals.
Both e-commerce and enterprise tech sectors secured the most deals, with four each.
Early-stage startups experienced a slight decrease in funding compared to the previous week, raising a total of $5.19 Mn this week.
Celebrities including Sachin Tendulkar, Shilpa Shetty, and  Ashneer Grover invested in startups in the third week of May. 
Reasons Behind Startup Funding Recovery in May 2023
Diverse Funding Opportunities Unleash Potential
The recent funding success can be attributed to the availability of diverse funding opportunities for Indian startups. Investors, both domestic and international, have recognized the potential of these ventures and are keen to contribute to their growth. The dynamic and innovative nature of the startup ecosystem in India has attracted significant interest and investment, further fueling its expansion.
Thriving Sectors Attract Investor Attention
Certain sectors within the Indian startup ecosystem have emerged as hotbeds of innovation, drawing substantial investor attention. From technology-driven solutions to disruptive business models, these sectors have captivated the imagination of investors seeking high-potential opportunities. Key sectors include but are not limited to e-commerce, healthcare, fintech, and edtech.
Collaborative Efforts Drive Success
The remarkable funding momentum achieved by Indian startups can be attributed to collaborative efforts among various stakeholders. Startup incubators, accelerators, and government initiatives have played a pivotal role in nurturing and supporting these entrepreneurial ventures. Their combined efforts have created a conducive environment for growth, innovation, and sustainable funding opportunities.
Looking Ahead: Exciting Prospects for Indian Startups
With the funding momentum regained and a vibrant ecosystem, Indian startups are poised for a promising future. The surge in funding during the third week of May showcases the immense potential and resilience of these ventures. As the startup landscape continues to evolve, it is expected that more success stories will emerge, further solidifying India's position as a global hub for innovation and entrepreneurship.
Resilient Indian Startups Make a Comeback with Impressive Funding Spree
The third week of May witnessed a resurgence in funding for Indian startups. While there was a slight decline compared to the previous funding round, the overall trajectory remains positive. The availability of diverse funding opportunities and the collaborative efforts of various stakeholders have propelled the growth and success of the Indian startup ecosystem. As these ventures continue to thrive, the future looks incredibly promising, fostering innovation and attracting both domestic and international investments.