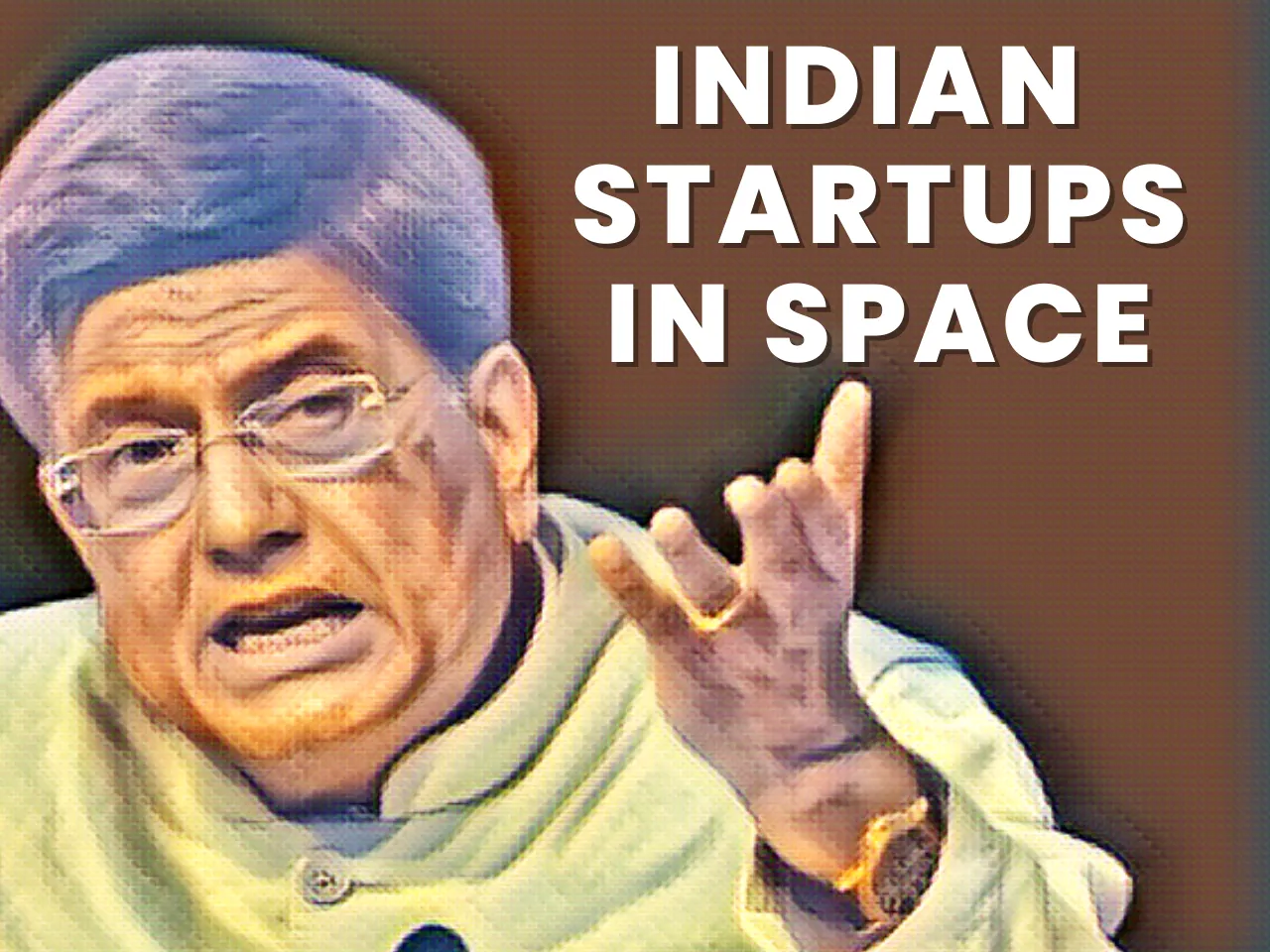 India's first commercial spacecraft would soon come out of IIT Madras where young boys and girls are busy developing it, Commerce minister Piyush Goyal told the Lok Sabha on Monday. 
During a debate on the Startup system in the country, Goyal also lauded the work being done by the incubation centre at the IIT Madras. 
"It is doing such phenomenal work that in a short span of time the start-ups that have been created at that centre have a combined valuation of over Rs.30,000 crore. Today, they have built 12 lakh square feet of area in which they have provided some of the most modern equipment," Goyal told the parliamentarian. 
Spacecraft:
He added that the youngsters at the institute who recently built a racing car are now also building a commercial spacecraft.
"You will be happy to know that  very soon India's very own commercial spacecraft, indigenously designed and manufactured in India, is going to come out of IIT Madras. It is being designed and developed by young Indian boys and girls," said Goyal.
Other States:
The union commerce minister also mentioned the progress being made by startups in other states. 
"In Gujarat, we have an i-Hub. It is a remarkable incubation centre which covers about fifty-two universities. I had an interaction with some of the youngsters and middle-aged persons also. Everybody is now looking at the start-up ecosystem. They are really coming out with very good ideas," he added. 
Today, hundreds of incubators are growing and providing support in the creation of successful companies. They are providing newer and newer facilities, test beds, equipment, machinery to help our start-ups do experiments, said Goyal.
Celebrate Failure:
During the discussion, members raised concerns about the high failure rate of start-ups. Goyal, however, responded that failure should be celebrated and renewed efforts made.
"There is a very high probability that start-ups are prone to failure, though I must say that the success rate of start-ups in India is relatively higher than the rest of the world. I must compliment our young entrepreneurs and innovators for the wonderful work that they are doing. I do agree that there will be many start-ups, many ideas, which will not succeed," said Goyal.
This, he said, may happen because of lack of clarity or effective solution which can impact people's lives or make business easier. 
"In fact, I would say that we should celebrate failure. If somebody fails, he should be encouraged to stand up and start again. That is the whole idea of Startup India initiative. It does not go after somebody whom we have given monetary support either through SIDBI or through our other various programmes and initiatives like support through incubation centers or Atal Tinkering Labs," he said.
Unicorns: Congress leader Manish Tewari raised the issue of fewer unicorns in India compared to the US and China. Goyal responded that it should be seen when India initiated the start-up movement compared to these countries. 
Tier II and Tier III
During the discussion, Union minister Som Prakash also shared that while start-ups were set up in all the 30 States and Union Territories, 80 per cent of these were in 650 Districts and 45 per cent of these are in Tier-2 and Tier-3 cities.
Covid disruption:
Responding to a member's question, Union minister Rao Inderjit Singh said that all over India, there was a plan to make 101 incubation centres under the Atal Innovation Mission. 
"Today, we are able to make only 69 incubation centres because COVID-19 came in the way. So, unfortunately, because of COVID-19, we have not been able to reach our targets. We still have to reach the target of 100," said the minister.