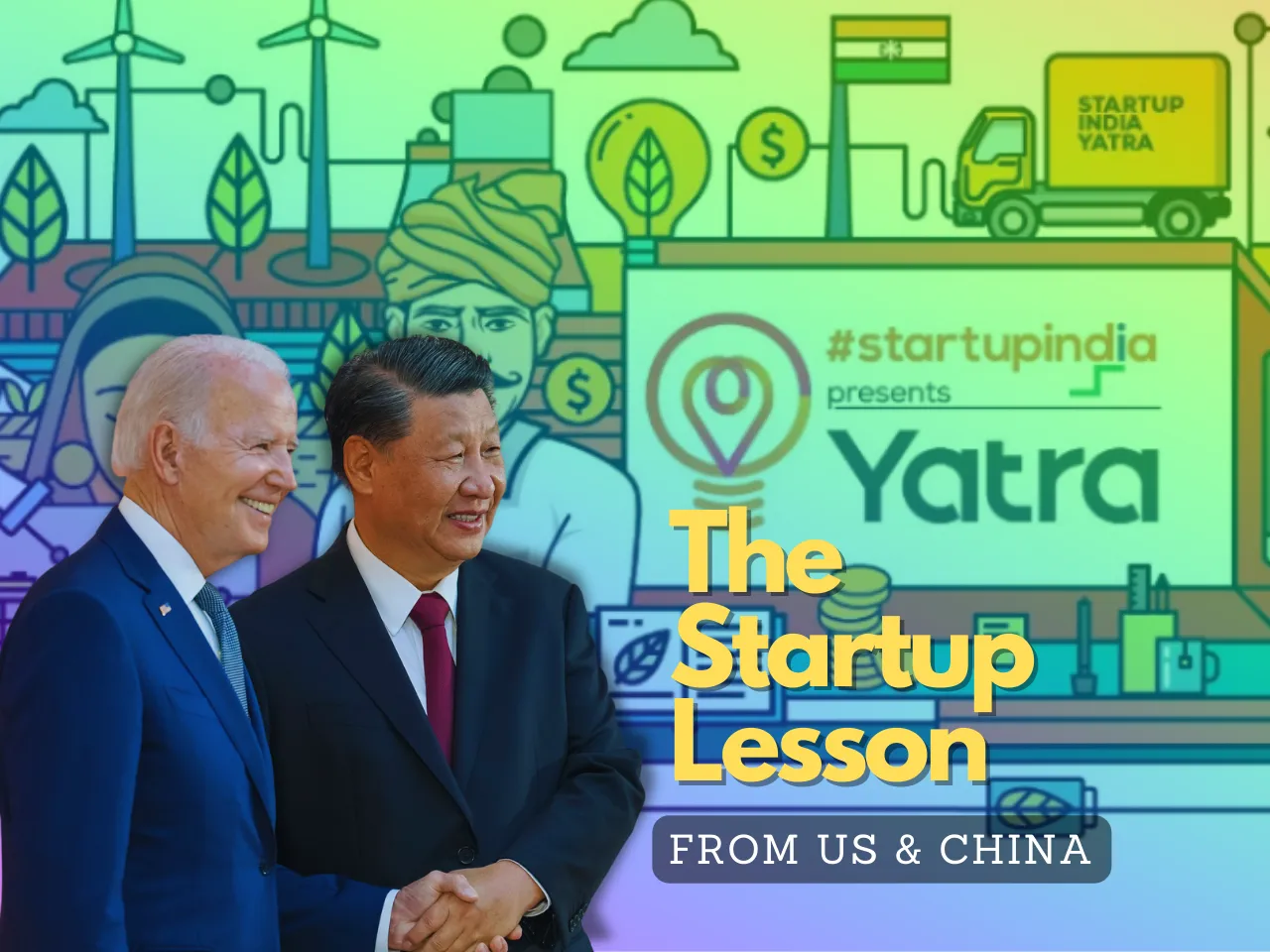 India is already the world's third-largest ecosystem for startups in the world by number with nearly 90,000 new recognised ventures. It is fairly reasonable to expect that there would be over a lakh ships that would have launched themselves into entrepreneurial waters by the time 2023 is about to close. 
Since its launch in 2016, the Startup India campaign has done many things right. Yet, there are countries like the United States of America and the People's Republic of China that still are way ahead in numbers as well as size. 
A day ahead of the Union Budget, TICE looks at what these two leaders are doing to promote new ventures in their territories. 
How is The American Startup Ecosystem?
By any criteria, the US happens to be the top country when it comes to nurturing startups. One key aspects of the American success is that the country has been able to support its businesses into becoming global successes. Part of its is because the American administration provides a lot of handholding to its small businesses.
According to a White House paper, to date, the Joe Biden Administration has distributed more than $400 billion in critical relief to more than 6 million small businesses. The White House paper also claimed that Americans are applying to start new businesses at a record rate, up about 30 percent compared to before the pandemic.
The US Administration has been viewing startups as a key element in the bounceback of the country's economy from the economic shock. 
The Startup America Campaign was launched in the US during Barack Obama's presidency. 
The stated core goals of Startup America were to increase the number and scale of new high-growth firms that are creating economic growth, innovation, and quality jobs; celebrate and honor entrepreneurship as a core American value and source of competitive advantage; and inspire and empower an ever-greater diversity of communities and individuals to build great American companies.
The US has been taking a range of steps to ensure its new and small businesses get the oxygen they need to survive in the tough world of commerce and profit. 
One among these is to ensure east and affordable loans. According to the White House factsheet quoted earlier, the Treasury Department is working with all states and territories plus 400 Tribal governments on standing up small business lending and investment programs as part of the $10 billion State Small Business Credit Initiative (SSBCI). 
The country has also launched a variety of other schemes that helps its young and small businesses receive a broad array of support services. 
Whats The Chinese Startup Perspective?
China is another country that has been quite successful in nurturing its startups and unicorns. One natural advantage that China has, and India shares, is that scalability for the country's new ventures is rather natural considering the huge market size.
According to a wef forum report, innovation-friendly policies, industry-academic collaboration and an intense work environment where employees can work long hours. While there may be questions related to work-life balance here but, arguably, the work definitely seems to be receiving a boost in this case. 
The practice where employees work from 09.00 to 21.00, six days a week – is one sign of this intense environment, says the weforum report.
What Are The Other Key Elements?
China and US, however, are not the only ones. Countries across the world have realised that it is power of the new that is the key to their future. Oil-rich UAE undertook a step that few others can in a bid to enhance the entrepreneurial culture among its citizens. 
The UAE has offered a one-year paid leave to its empoyees to set up their own businesses. Canada is another country that offers a range of incentives to allow startups to come up on its soil. Every leading economy ranging from Germany to Singapore to Australia has rolled out programmes to ensure their startups make a mark on the world.