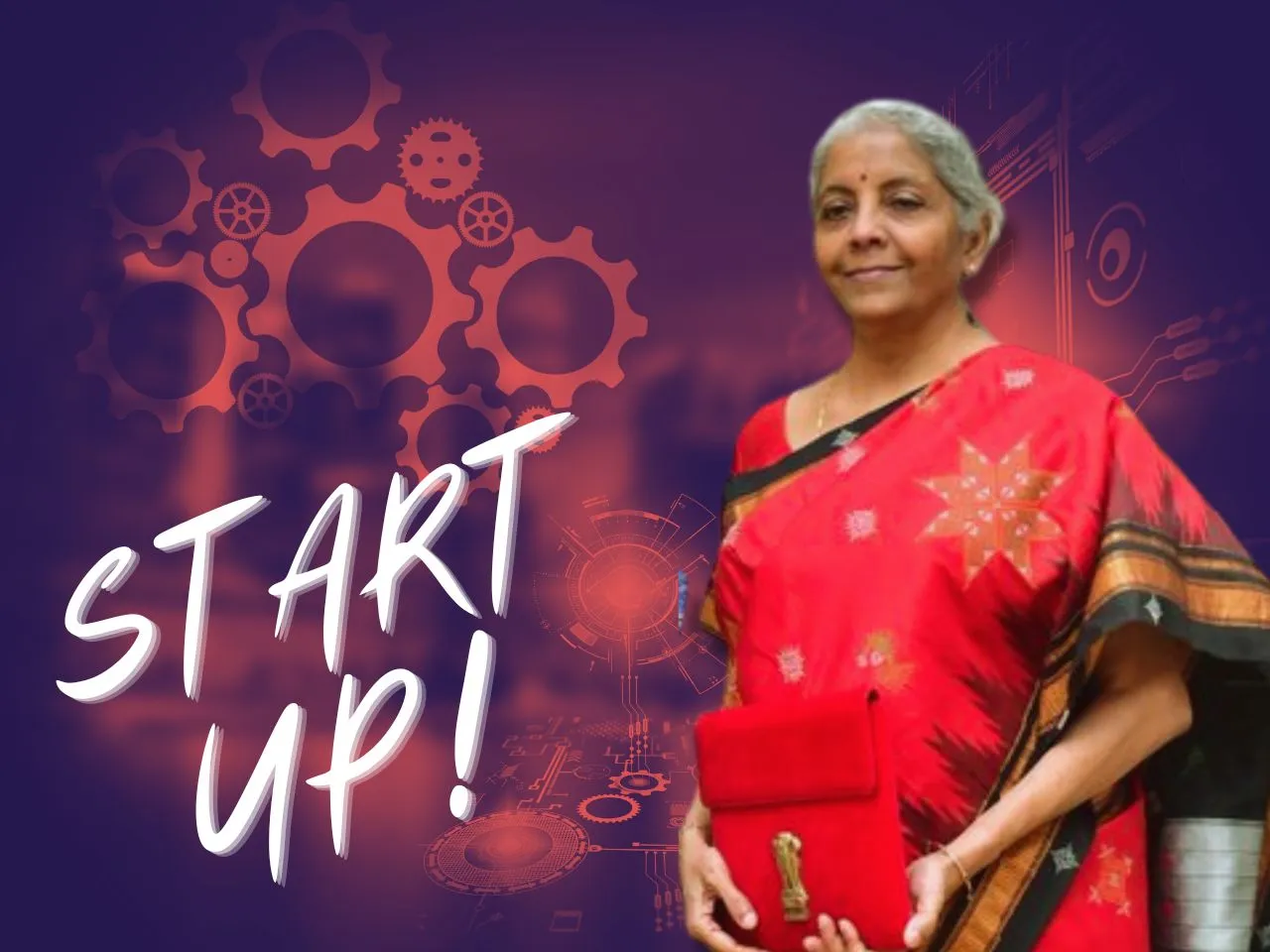 The word - Startups - figured recurringly, over a dozen times, in Union Finance Minister Nirmala Sitharaman's budget speech. Entrepreneurship, she said, is vital for the growth of any economy. 
The Budget saw the government try to focus on areas ranging from encouraging technology, promoting new ventures and social welfare. The budget is an important one as it is the government's final full budget before 2024 general elections. 
Here are the ways and areas in which the Modi Government in its last full budget before the 2024 General Election has sought to promote Startups. 
Accelerating Agriculture
The Finance Minister said that digital public infrastructure for agriculture will be built as open source, open standard and interoperable. 
This will enable inclusive, farmer-centric solutions through relevant information services for crop planning and health, improved access to farm inputs, credit, and insurance, help for crop estimation, market intelligence, and support for growth of agri-tech industry and start-ups. 
"An Agriculture Accelerator Fund will be set-up to encourage agri-startups by young entrepreneurs in rural areas. The Fund will aim at bringing innovative and affordable solutions for challenges faced by farmers. It will also bring in modern technologies to transform agricultural practices," said Sitharaman. 
Extension of Period of Tax Exemption
We have taken a number of measures for start-ups and they have borne results. India is now the third largest ecosystem for start-ups globally, and ranks second in innovation quality among middle-income countries, Sitharaman said. 
"I propose to extend the date of incorporation for income tax benefits to start-ups from 31.03.23 to 31.3.24. I further propose to provide the benefit of carry forward of losses on change of shareholding of start-ups from seven years of incorporation to ten years," she added.
National Data Governance Policy
The Finance Minister also suggested unleashing innovation and research by start-ups and academia. This can be done through a National Data Governance Policy, which will be brought out. This will enable access to anonymized data, she said. Sitharaman also said that three centres of excellence for Artificial Intelligence will be set-up in top educational institutions.
Relief to start-ups in carrying forward and setting off of losses
The condition of continuity of at least 51 per cent shareholding for setting off of carried forward losses is relaxed for an eligible start up if all the shareholders of the company continue to hold those shares. At present this relaxation applies for losses incurred during the period of 7 years from incorporation of such start-up. It is proposed to increase this period to 10 years, she said.
Fintech 
Finance Minister Sitharaman mentioned that Fintech services in India have been facilitated by digital public infrastructure including Aadhaar, PM Jan Dhan Yojana, Video KYC, India Stack and UPI etc. To enable more Fintech innovative services, the scope of documents available in DigiLocker for individuals will be expanded. 
An Entity DigiLocker will be set up for use by MSMEs, large business and charitable trusts, she said. 
The 5G Effect
The Finance Minister announced that a 100 labs for developing applications using 5G services will be set up in engineering institutions to realise a new range of opportunities and business models. The labs will cover, among others, applications such as smart classrooms, precision farming, intelligent transport systems, and health care applications, she said.
Focus on Innovation: Lab Grown Diamonds
Lab Grown Diamonds (LGD) is a technology-and innovation-driven emerging sector with high employment potential, said Sitharaman. To encourage indigenous production of LGD seeds and machines and to reduce import dependency, a research and development grant will be provided to one of the IITs for five years. 
Empowering Women Through Startup like ventures
In her speech, Finance Minister Nirmala Sitharaman referred to the Deendayal Antyodaya Yojana National Rural Livelihood Mission as a remarkable success by mobilizing rural women into 81 lakh Self Help Groups. 
"We will enable these groups to reach the next stage of economic empowerment through formation of large producer enterprises or collectives with each having several thousand members and managed professionally. They will be helped with supply of raw materials and for better design, quality, branding and marketing of their products," she said.
Through supporting policies, they will be enabled to scale up their operations to serve the large consumer markets, as has been the case with several start-ups growing into 'Unicorns', she added.