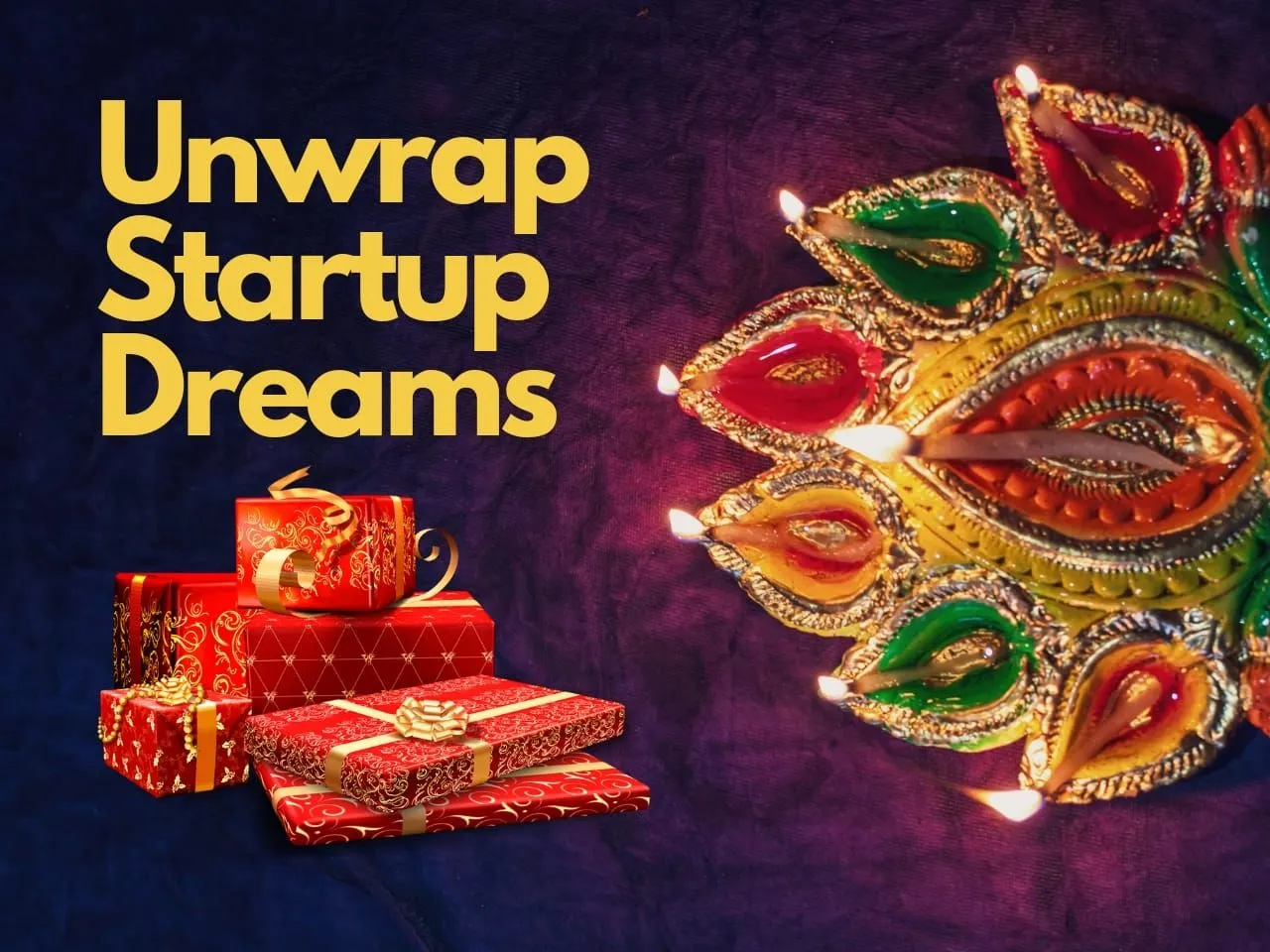 Diwali, celebrated with fervor worldwide, is more than just delicious food, traditional apparel, and togetherness. It's a celebration of hope, the triumph of good over evil, and the symbolic end of darkness to embrace the light. For many, Diwali marks the beginning of a new year, uniting families and friends in a common quest for positivity and renewal. Traditionally, the festival involves lighting earthen clay lamps, making sweet dishes at home, wearing new clothes, cleaning your home, and gifting meaningful presents to loved ones.
The Essence of Gift-Giving
Diwali is a time eagerly awaited by businessmen and traders. The tradition of gifting on this auspicious occasion provides a unique opportunity to connect through thoughtful presents. These gifts carry not only materialistic value but also emotional significance, showcasing the depth of one's affection for family, relatives, friends, neighbors, employees, clients, and customers. To honor this beautiful festival, we have curated a list of the best Diwali gifts for employees.
PM Modi urges people to embrace "Vocal for Local" spirit and promote traditional Indian products
In his tweet, PM Modi had said, "This Diwali, let us celebrate India's entrepreneurial and creative spirit with #VocalForLocal threads on the NaMo app. Buy products that have been made locally and post a selfie with the product or the maker on the NaMo App. Invite your friends and family to join your thread and spread the spirit of positivity. Let us use the power of digital media to support local talent, encourage the creativity of fellow Indians, and keep our traditions thriving."

Immediately after his tweet, social media was flooded with pictures of people sharing their local purchases and supporting local sellers.
This Diwali, let us celebrate India's entrepreneurial and creative spirit with #VocalForLocal threads on NaMo app. https://t.co/NoVknVXclo

Buy products which have been made locally and then post a selfie with the product or the maker on the NaMo App. Invite your friends and…

— Narendra Modi (@narendramodi) November 8, 2023
Eco-Friendly Diwali: A Responsible Choice
Exchanging gifts with loved ones is one of the most cherished traditions of Diwali. While traditional gifts remain timeless, people are now becoming increasingly conscious of the environment, opting for eco-friendly choices in this age of environmental responsibility. With the festive season fast approaching, individuals are taking steps to ensure that this Diwali is not only joyous for them but also for the environment. If you are unsure about what to gift that is unique, useful, and environmentally friendly, worry not, as we have some amazing gift ideas.
Empowering Startups: The Backbone of Local Business
Startups, often with limited marketing budgets, rely on word of mouth for their promotion. They require support and motivation from the people to boost their businesses by choosing to buy from them. This Diwali, let's look at what experts from the startup landscape have to say about buying innovative and thoughtful Diwali gifts from Indian startups.
Yuv Bharat Ram, Founder & Creative Director of Primal Gray, emphasizes, "For this holiday season, we are introducing our Homeline of Scented Candles, inspired by various cocktails from my journeys around the world. It's an enjoyable and unique collection, featuring scents like Aperol, Gin & Tonic, and Pina Colada, ensuring there's something for everyone, no matter your preference. These make the perfect gifts for the upcoming festivities and are also ideal for personal use, as they offer a refreshing and aromatic experience. In addition to our candle collection, we have unveiled our new line of prints, which exude a more festive and resort-like feel. These prints are perfect for all your upcoming travels and low-key festive gatherings. Our primary focus has been on creating giftable products, and we're also launching travel pouches just in time for Diwali parties, making it convenient to carry your winnings to and from the celebrations."

Ujjwal Sarin, Founder of Nu Republic, says, "Nu Republic has established itself in the fast-moving consumer electronics space and democratized the world of style tech with its edgy innovations and quirky designs. We are embracing the festive spirit with open arms. We are working tirelessly to ensure that our products and services are ready to make this season special for our customers. This includes meticulous quality checks, enhanced customer support, and seamless delivery services....The festive season calls for something extraordinary. At Nu Republic®, we have introduced unique products that capture the essence of celebration. 

 Nu Republic® is available in 20+ Large Format retail stores  as well as 100+ sub distributors catering to 10000+ multi brand retail outlets across India. We're here to answer any questions and provide the support needed to make their festive season memorable."


Chandra Mishra, Founder of Beggar Corporation, shares, "Real worship of the Goddess Durga starts with respecting the women in our homes, offices, and society. On the occasion of #DurgaPuja and #Diwali, an all-women team of Beggars' Corporation presents a collection of special bags - #WorshippingWomanhood - as a tribute to women. By buying, gifting, and using these products, you will serve three important purposes: (1) Respecting Womanhood, (2) Providing dignified livelihood to the beggar-turned-entrepreneurs, and (3) Replacing plastic bags with eco-friendly recycled cotton."

Priya Puranik, Karnataka State Secretary of Women's Cell of Laghu Udyog Bharti said, "We should consider purchasing items from startups to motivate and boost their confidence. Instead of opting for online platforms, let's support our local entrepreneurs. Nowadays, women in rural areas are crafting terracotta diyas, Aakash lamps, and a variety of snacks for festivals. 

As the State Secretary of Laghu Udyog Bharati, I urge everyone to shop from our local startup entrepreneurs. 'Vocal for Local' is our vision. In my opinion, it's advisable to avoid using platforms like Amazon, Flipkart, Dominos, etc., and refrain from buying Chinese-made firecrackers.

Local NGOs, chambers, and organizations should organize exhibitions in various areas regularly. Local news channels should advertise these exhibitions, and local FM stations should provide startups with the opportunity to brief about their products. The premises of district collector's offices, Zilla Panchayat offices, and all local government offices should allocate space for startups to set up stalls for a limited period, preferably two hours in the evening. This allows people returning from offices to visit.

Currently, we are experimenting with this approach. Even bus stands and railway stations have provided opportunities for startups to exhibit their products. Another suggestion is to encourage purchasing from local dress designers rather than opting for branded suits, dresses, and blouses, especially those who have recently started their businesses. When VIPs endorse and wear these locally designed outfits, it automatically becomes a form of advertising.

Our Member of Parliament, Smt. Mangal Angadi, consistently supports startups. She regularly contacts me to inquire about new entrepreneurs and helps us provide outlets in railway stations."
This Diwali let's brighten our homes and hearts by supporting local entrepreneurs and embracing eco-friendly, thoughtful gifts. By doing so, we not only uphold the spirit of the festival but also contribute to the prosperity of our local businesses and the well-being of our environment.
Join Our Thriving Entrepreneurial Community

Follow TICE News on Social Media and create a strong community of Talent, Ideas, Capital, and Entrepreneurship. YouTube  | Linkedin | X (Twittrer) | Facebook | News Letters