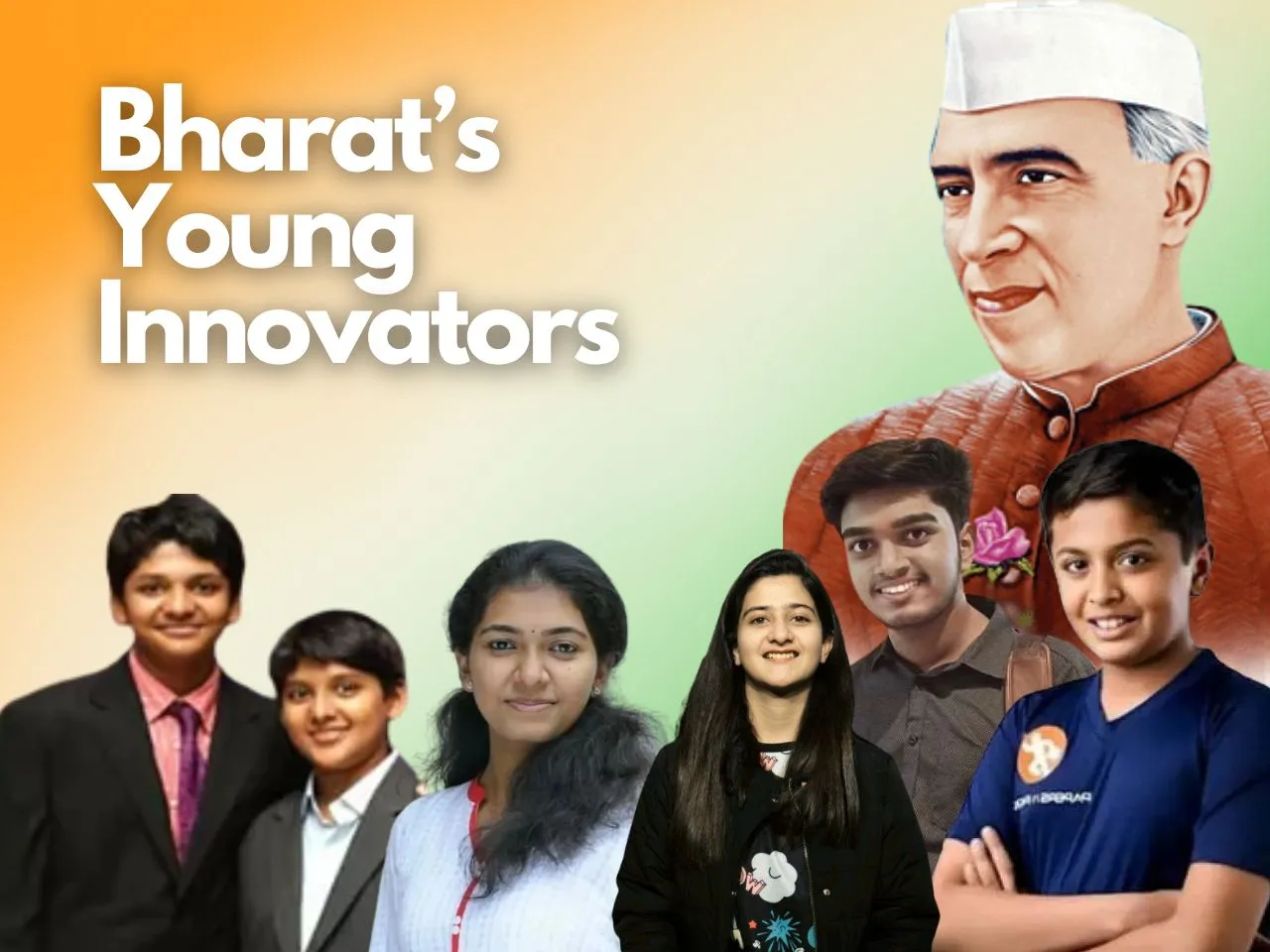 Today, on 14th November, India celebrates Children's Day in honor of Nehru's birthday, the nation pays homage to his deep adoration for the potential of young minds. Children's Day in India is a celebration, honoring the boundless imagination and promise nestled within our future leaders. In the world of entrepreneurship, this enthusiasm finds a powerful resonance through the awe-inspiring tales of young visionaries shaping various businesses.
As we mark this special day, let's explore the lives of extraordinary young entrepreneurs who've not only shattered age barriers but have also redefined the very essence of pursuing dreams in the Indian startup ecosystem.
Here, on Children's Day 2023, we present you some inspiring stories of young Indian entrepreneurs.
Shravan and Sanjay Kumaran - Catch Me Cop
At just 10 years old, brothers Shravan and Sanjay Kumaran had already unlocked the world of app development, venturing into uncharted territory for children their age. Their brainchild, the free gaming application named Catch Me Cop, debuted in the Apple Store, marking the genesis of their entrepreneurial journey. Coding became their playground, and with dedication and innovation, they transformed their hobby into a burgeoning business.
Their prolific skills soon birthed a suite of 11 gaming applications, with 7 available on the Apple Store and 3 on the Google Play Store. These apps have garnered over 36,000 downloads across 60 countries, a testament to the universal appeal of their creations. The brothers' enterprise, GoDimensions, not only crowned them as two of India's youngest CEOs but also afforded them prestigious platforms like IIM Bangalore and the TedX conference for showcasing their entrepreneurial prowess.
Sreelakshmi Suresh - eDesign Technologies
Sreelakshmi Suresh's entrepreneurial odyssey commenced at the tender age of eight when she laid the foundation for eDesign Technologies in 2012. Her brainchild, eDesign Technologies, specializing in web design and related services, swiftly caught the attention of the industry. Suresh's remarkable achievements include the Guinness World Record for the youngest web designer, etching her name among India's most exceptional young entrepreneurs under 18.
Tilak Mehta - Papers N Parcels
In the logistics arena, Tilak Mehta emerged as a trailblazer with Papers N Parcels, established in 2015. His brainchild swiftly gained recognition as a rapidly expanding logistics and courier agency, offering diverse services like document and package transportation alongside specialized logistical solutions. Mehta's innovative strategies propelled Papers N Parcels into the league of the fastest-growing logistics firms in India, earning him a coveted spot on the Forbes 30 under 30 Asia list in 2018.
Divya Gandotra Tandon - Scoop Beats Pvt Ltd
As the Director of Scoop Beats Pvt Ltd, Divya Gandotra Tandon steers a media powerhouse that encompasses talent management, event coordination, public relations, social media management, and brand development. Her vision and leadership position her as an icon for aspiring women entrepreneurs in India and globally, showcasing the power of unwavering dedication and commitment to excellence.
Akhilendra Sahu - ASTNT Technologies Pvt Ltd
At 17, Akhilendra Sahu stands as the Founder & CEO of ASTNT Technologies Pvt Ltd. His India-based company specializes in digital marketing, website development, app development, SEO, and more. His achievements include numerous sub-brands and apps published on the Google Play Store, cementing his position as the top web designer in Madhya Pradesh, India.
Advait Thakur - Apex Infosys India
Advait Thakur, a prodigious Indian tech wizard, made his foray into the digital world at the age of six and established his first website at nine. His notable accomplishments include being the founder and CEO of Apex Infosys India, an organization focusing on Artificial Intelligence, Machine Learning, and the IoT sector. Google, Bing, and HubSpot certifications, along with rankings among Wikia's Young Entrepreneurs Under 20, underscore his exceptional journey, positioning him leagues ahead in the tech industry.
Join Our Thriving Entrepreneurial Community

Follow TICE News on Social Media and create a strong community of Talent, Ideas, Capital, and Entrepreneurship. YouTube  | Linkedin | X (Twittrer) | Facebook | News Letters