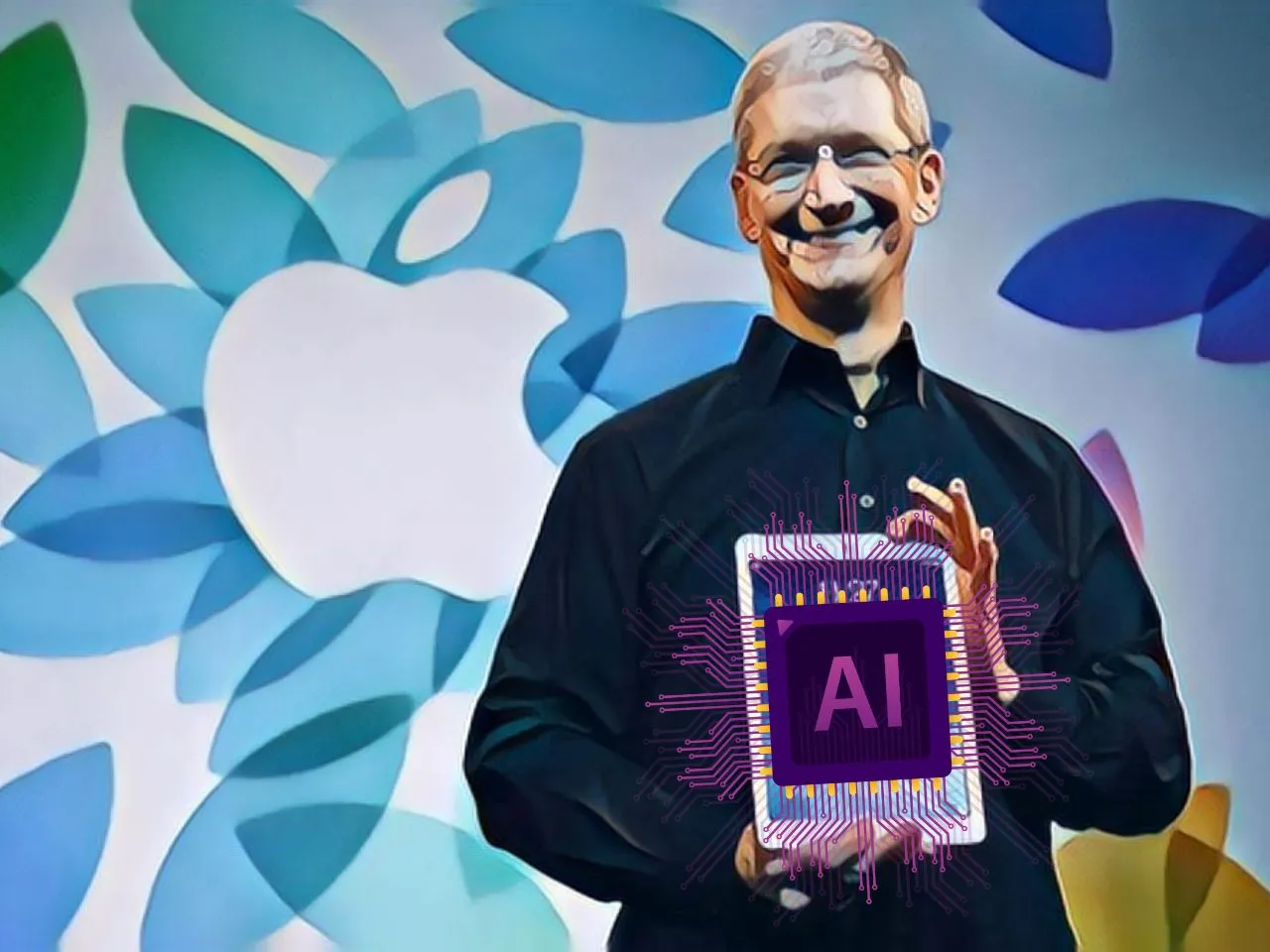 The AI world is booming with tech giants looking to ride the AI wave. Shortly after Meta launched LlAMA 2, reports of Apple's ChatGPT have been doing the rounds on the internet.
According to a recent report from Bloomberg's esteemed journalist Mark Gurman, Apple is taking a significant leap in the realm of artificial intelligence. The tech giant has developed an innovative chatbot internally referred to as "Apple GPT." Although the company has yet to reveal its strategy for consumer deployment, it is reportedly gearing up to make a momentous AI-related announcement next year. This development is sure to grab the attention of tech enthusiasts worldwide, given Apple's renowned reputation for revolutionary products.
Apple's "Ajax" Framework: A Game-Changer in AI
The heart of Apple's advancements lies in its internally developed framework called "Ajax." This framework is designed to create large language models, similar to those powering OpenAI's ChatGPT and Google's Bard. Remarkably, Ajax operates on Google Cloud, utilizing Google JAX, the search giant's powerful machine learning framework. With the help of Ajax, Apple is poised to create substantial language models, acting as the foundation for its internally developed ChatGPT-style tool.
Gaining Access: From Security Concerns to Employee Availability
The internal rollout of Apple's ChatGPT faced initial hurdles due to security concerns surrounding generative AI. However, after stringent evaluations and improvements, the chatbot has been made accessible to a broader group of Apple employees. Nonetheless, access still requires special approval. Bloomberg reports that while the chatbot is a valuable tool for product prototyping, any output it generates cannot be directly utilized to develop features for customers.
The Versatility of Apple's Chatbot
Apple's employees have been leveraging the ChatGPT extensively for product prototyping, tapping into its unique capabilities. The chatbot demonstrates its prowess by summarizing text and answering questions based on the vast data it has been trained with. Its ability to process and generate human-like responses further solidifies its position as a game-changing AI tool within the company.
A Familiar Territory: Similarities with Competing AI
In the realm of AI, tech giants often draw inspiration from each other. Apple's ChatGPT shares many similarities with its counterparts like Bard, ChatGPT, and Bing AI. Although it doesn't introduce additional features that set it apart from commercially available options, the focus on refining the existing technology ensures a seamless experience for users.
The Quest for AI Talent
Apple's commitment to AI innovation is evident not only through its ChatGPT but also in its pursuit of top AI talent. The company has recently posted several job openings on its career page, specifically seeking experts in generative AI. These engineers, with a "robust understanding of large language models and generative AI," will be instrumental in driving Apple's AI ambitions forward.
Apple's Catch-Up Game
While companies like Google, Microsoft, and Meta have made swift strides in releasing generative AI products to the public, Apple has maintained a relatively quieter stance on the AI front. However, with the recent unveiling of its ChatGPT and a concerted effort to meet consumer demands for generative AI tools, Apple is now poised to catch up with its competitors. The integration of AI features into its products and apps over the years laid the groundwork for this significant leap in the AI domain.
Addressing Privacy Concerns
As the AI landscape continues to evolve, privacy concerns have taken center stage. Apple is acutely aware of these apprehensions and is determined to address them thoughtfully. Apple CEO, Tim Cook, has previously emphasized the company's cautious approach to AI implementation. While embracing AI in more of its offerings, Apple seeks to strike a delicate balance between cutting-edge technology and user privacy.
The dawn of Apple's ChatGPT marks an exciting chapter in the AI world. With the development of the "Ajax" framework and the introduction of its powerful chatbot, Apple is set to challenge other AI giants like OpenAI and Google. The company's commitment to refining AI technology, addressing privacy concerns, and seeking top AI talent positions it as a formidable force in the AI revolution.