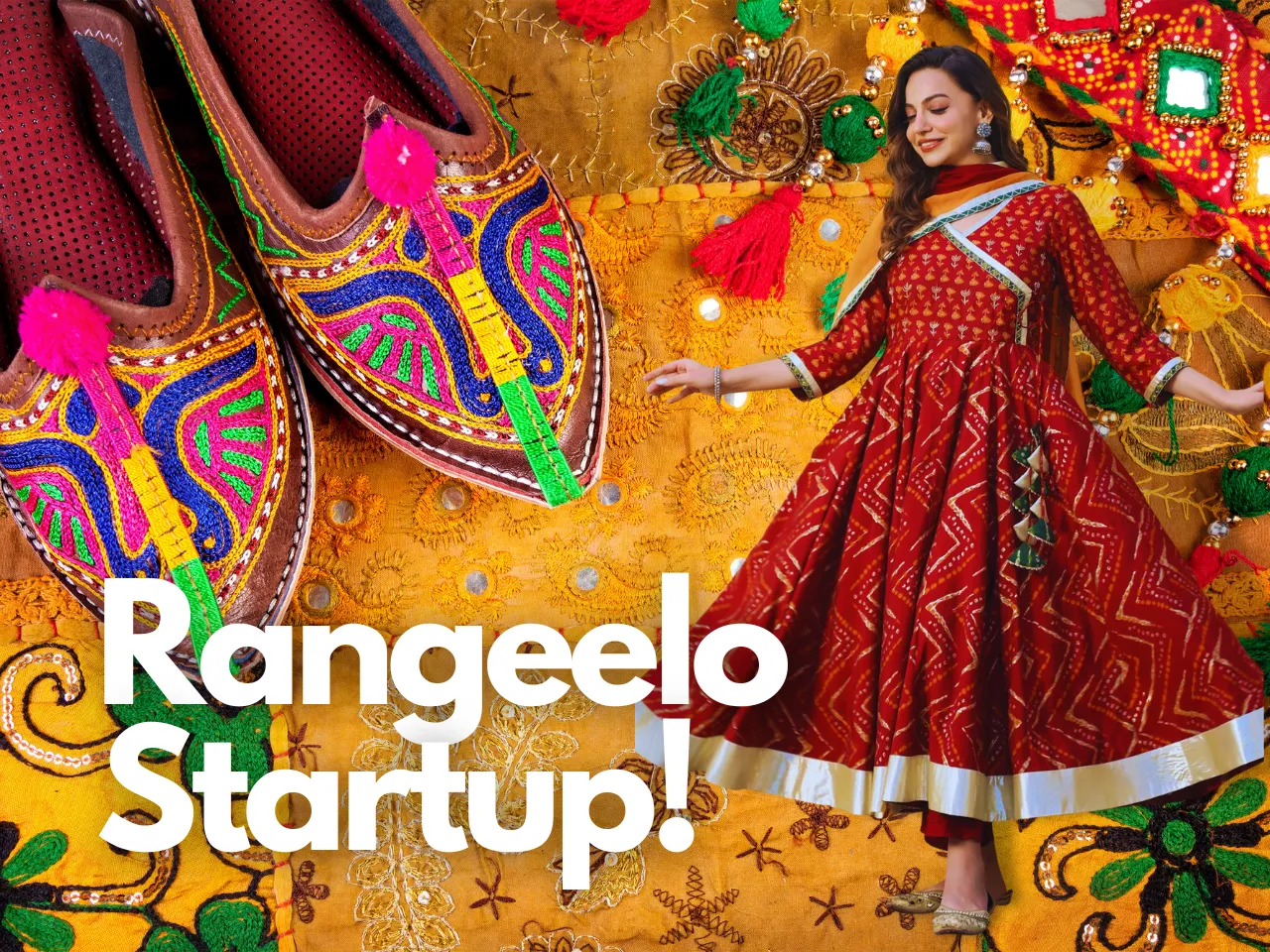 The sun slowly rose over the quaint town of Sanganer, casting a warm glow over the bustling streets. The rhythmic clanking of block printing tools echoed through the alleys, as local artisans worked tirelessly on their crafts. It was as if time had stood still in this picturesque town, preserving its rich history and culture for centuries.
But in the midst of this idyllic setting, a young woman named Preeti Udaiwal had a vision that would shake things up. Inspired by her family's heritage in traditional block printing, Preeti set out to create a fashion brand that would bring the beauty of Rajasthan to the world stage.
Like a scene straight out of a Bollywood movie, Preeti's journey was not without its challenges. But through hard work and determination, she was able to turn her dream into a reality. And so, Rangeelo was born – an ethnic wear brand that seamlessly blends traditional techniques with contemporary designs, all while celebrating the vibrant culture of Rajasthan.
In this startup story, we'll dive deeper into the story behind Rangeelo, exploring the history of Sanganer's local artisans, the unique techniques used in their craft, and Preeti's vision for bringing Rajasthan to the world. So grab a cup of chai, sit back, and let us take you on a startup journey through the colourful world of Rangeelo.
The Inspiration Behind Rangeelo
Preeti Udaiwal comes from a family of traditional block printers, and she has always been fascinated by the craft of local artisans and their precision in block printing. She grew up in Jaipur, surrounded by the vibrant colors and textures of Rajasthan, and was deeply inspired by the beauty of traditional textiles.
"I have always been mesmerized by the craft of local artisans and their precision in block printing. The Rajasthani Ghera and flare is also a beautiful silhouette which I find extremely appropriate for the Indian weather conditions," said Preeti.
Her love for traditional textiles and her desire to create something that was both globally recognized and rooted in culture led her to start Rangeelo, an ethnic wear brand that celebrates the rich heritage of Rajasthan.
The Rich History of Sanganer in Print
The history of Sanganer in print is around 500 years old. The Sanganeri prints are known for their delicate and fine designs, floral patterns, petal motifs and a unique blend of traditional styles of printing. The artisans of Sanganer are known for their intricate designs and the use of traditional techniques such as block printing, tie-dyeing, and embroidery.
The ethic wear startup is committed to preserving these traditional techniques and working with fabrics like Chanderi, Georgette, Cotton, Mulmul, Chiffon, Organza and techniques like Mirror Work, Tie & Dye, Block Printing, Gota and Thread Embroidery, all of which are carefully handcrafted.
Bringing Rajasthan Under One Canopy
Rajasthan is rich in culture and has a lot of untapped potential in terms of fabrics, craft, colors, technique, and creativity all together. With Rangeelo, Mrs. Preeti Udaiwal wants to bring all of Rajasthan under one canopy and celebrate it in its full glory.
Each collection of Rangeelo is an ode to the vision of Indian artisans who have taught us the ability to convert a plain, versatile fabric into accentuating silhouettes. The brand is also size-inclusive, catering to sizes from XS to 3XL, and also takes custom orders.
Launching Operations
Rangeelo has started operations through its own D2C website www.shoprangeelo.com as well as marketplaces like The Loom. The brand has already gained a lot of traction on social media, with many fashion influencers and bloggers raving about the quality and uniqueness of their products.